Our goal is to give you the tools and confidence you need to improve your finances. Although we receive compensation from our partner lenders, whom we will always identify, all opinions are our own. Credible Operations, Inc. NMLS # 1681276, is referred to here as "Credible."
Taking on projects to boost your home's curb appeal can give you a great sense of satisfaction and boost your mood every time you see your completed work.
Here are 16 projects that aren't expensive or time-consuming — and that you can often do yourself: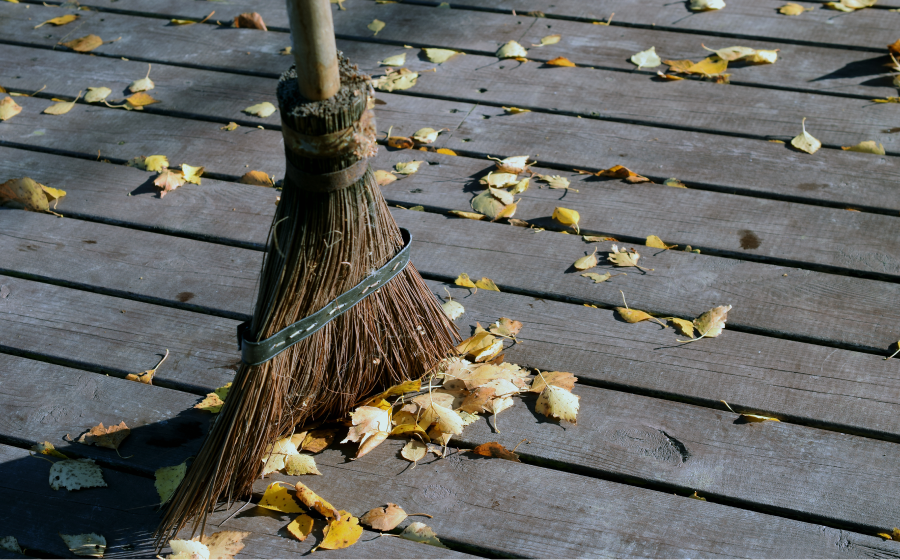 1. Sweep the front porch
The fastest, cheapest thing you can do to boost your home's curb appeal is to get out a broom and dustpan and sweep your front porch.
You've probably become oblivious to the dead leaves and dirt that have accumulated there, so cleaning up will make an instant difference. Everyone who walks up to your front door is sure to notice.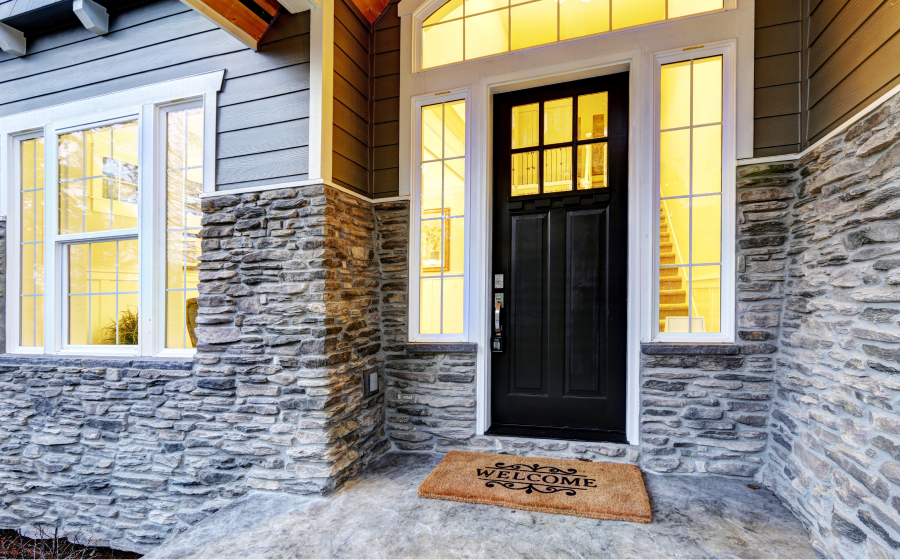 2. Get a new front porch mat
Now that you've got a clean front porch, the next simplest way to spruce it up is with a new porch mat. Chances are, you either don't have one at all, or you have an old one that's looking ratty.
Hit up a big box store for a simple mat or outdoor rug you can use year-round. Buy a seasonally themed mat from virtually any home goods vendor. Or order something customized from a creator on Etsy.
If you need cash for a major home improvement project, consider a cash-out refinance. Credible can help you find a great refinance rate from our partner lenders in just a few minutes — checking rates with us is free, secure, and won't affect your credit score.
Get the cash you need and the rate you deserve
Compare lenders
Get cash out to pay for home improvements
Prequalify in just 3 minutes
Find My Loan
No annoying calls or emails from lenders!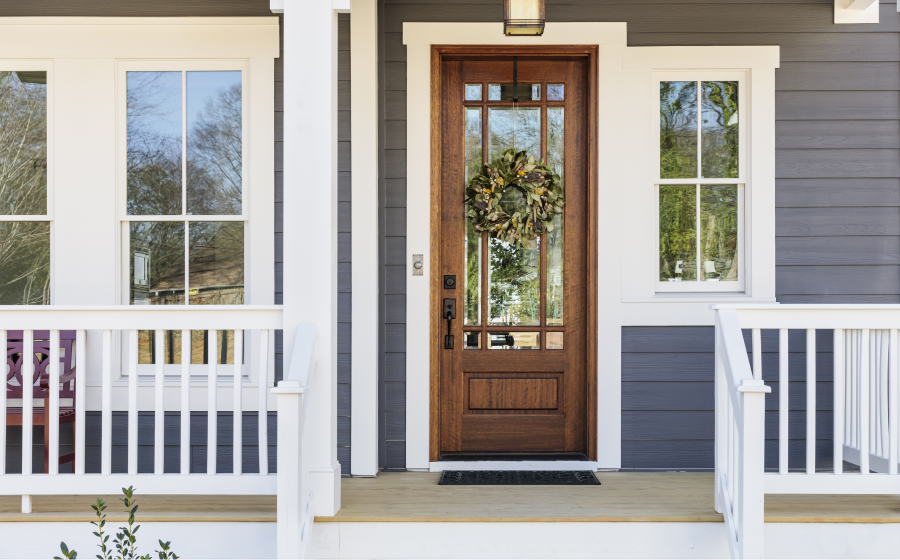 3. Hang a decorative wreath
If you want to dress up your front door, try a wreath! You don't have to hammer a nail into the door to hang it, either. You can use a temporary adhesive hook or an over-the-door hanger.
Choose from holiday-specific wreaths (like Halloween or Easter), seasonal wreaths to celebrate fall or spring, or year-round wreaths that look good all the time.
Front door signs, hung on the door or propped next to it, are also a simple and affordable way to make your front entrance more inviting.
Don't Miss: 8 Popular Pandemic Home Renovations to Transform Your Space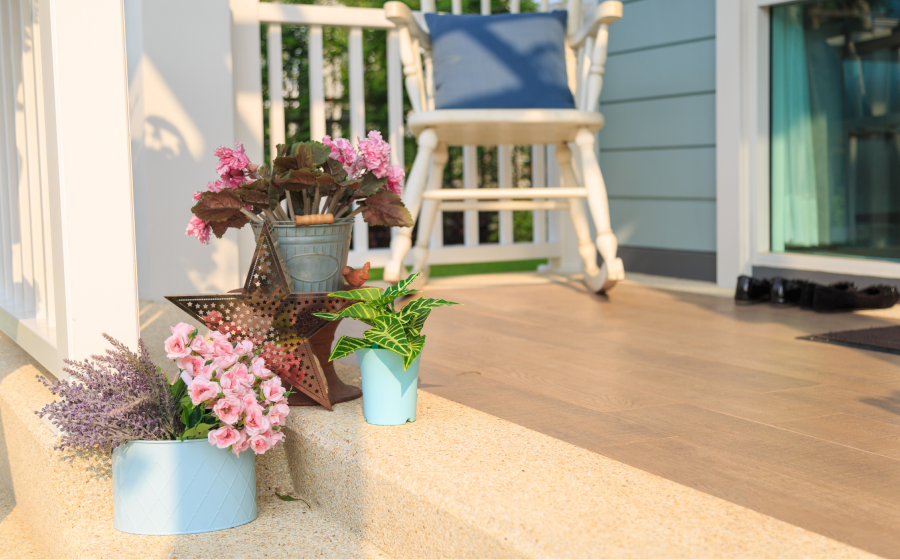 4. Add potted plants to your front porch
Even the smallest front porch usually has room for a potted plant or two. You might go for a vibrant magenta Tradescantia zebrina or a classic green fern. Consider how much sun the plants will get: You might need shade-loving varieties. Also, keep pet safety in mind.
If you purchase plants from your local nursery, you're almost guaranteed to get something that's well-suited to the season and climate, but for a wider selection, you can order plants online.
Tip: If your gardening skills are nonexistent, consider a high-quality artificial plant. You might be surprised by how realistic they can look!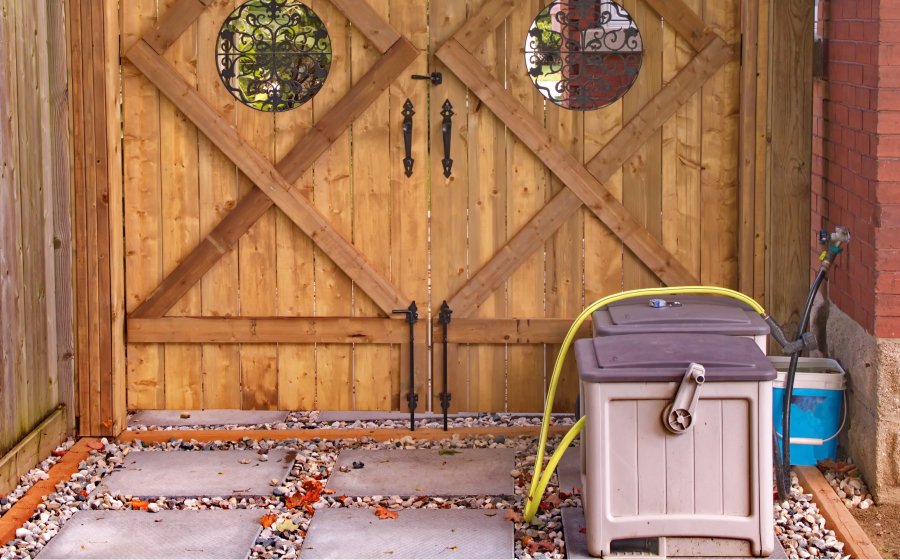 5. Hide your hose
Many of us have a hose in front of our house that we don't put away because we use it so often. As convenient as this is, some form of hose storage will eliminate the visual clutter of an uncoiled hose.
If you have the right power tools, you can mount a hose holder to a wall, but if you don't want to drill holes into your home — or you're looking for an easier project — a hose pot will also work.
One free, temporary fix is to just unscrew your hose from the faucet and store it in the garage. This can be a good option if you just want to impress guests in the short term and aren't looking for a long-term solution.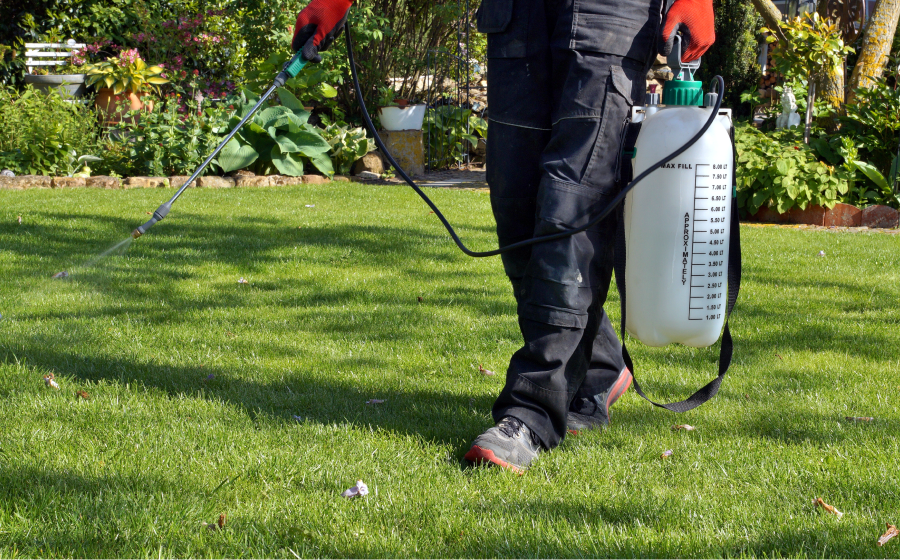 6. Eliminate weeds
Weeds are another nuisance that you might have stopped noticing if you see them day after day. Pulling them can be a ton of work, and it won't work long-term unless you get all the roots out.
There are, however, natural ways to kill weeds using substances you already have around the house. Vinegar, salt, and dish soap can help you kill unwanted plants. Check online for DIY recipes and application tips.
For weeds in your lawn, adjusting your watering and mowing patterns can also help limit weed growth going forward.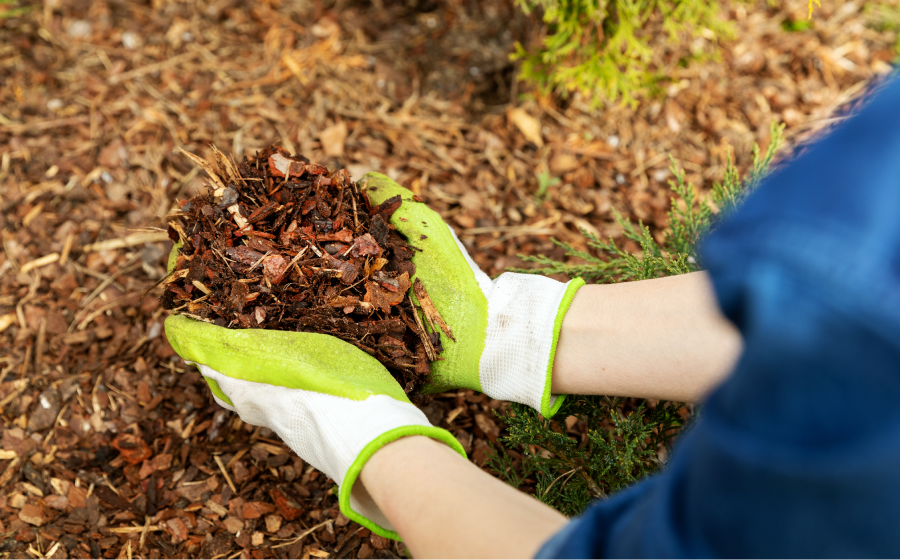 7. Add natural mulch
In flower beds and gardens, a thick layer of mulch will help prevent those weeds you just pulled from growing back. Mulch's sunlight-blocking power also retains soil moisture so you can water less and keep your plants healthy.
You'll want to do a bit of research to determine the best kind of mulch for your plants and climate, how close to your trees and plants it can be, and which types of mulch are the safest for people and pets.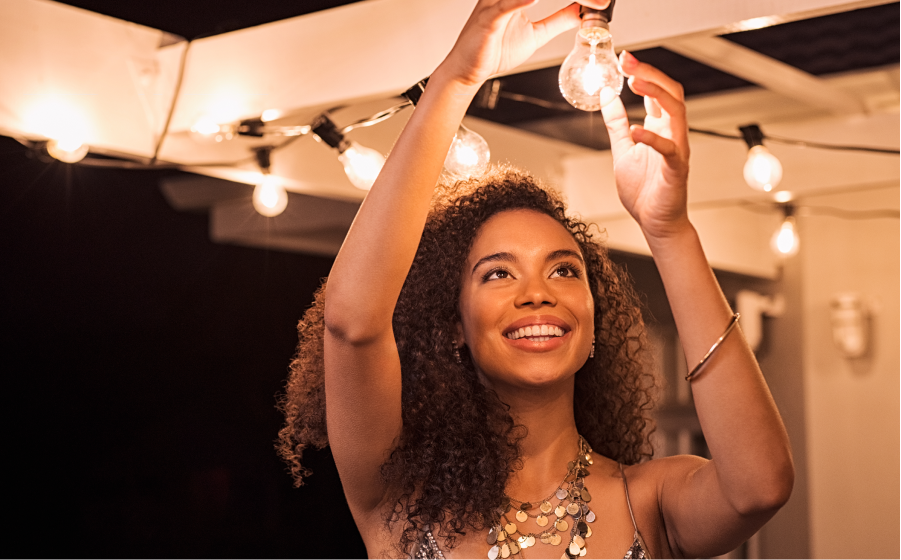 8. Replace light fixtures
Replacing your old exterior light fixtures with more modern ones can help update your home's look. It involves some electrical work, so you may want to hire an electrician. However, if you're comfortable learning basic electrical safety, reading instructions, and watching a few videos, replacing light fixtures can be an easy DIY job.
For an extra-fun change, use smart light bulbs in your new fixtures. You can control these via WiFi and change their color and brightness with your smartphone.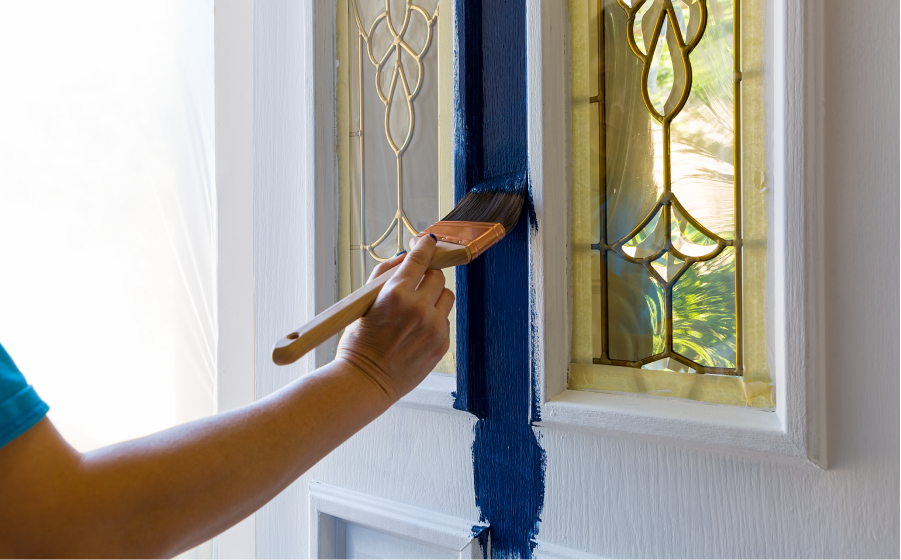 9. Clean, touch up, or completely repaint your front door
Your front door will get dirty and fade over time since it's exposed to the elements 24/7. Sometimes, just cleaning it with a wet rag will make a big difference, but other times, your door will need a paint job to look its best.
Painting your front door a bright color that complements the other colors in your home's exterior can make your home stand out in a good way — and potentially raise your home's value.
The ideal way to do the job will involve removing the door and hardware, filling and sanding any cracks, painting, then reinstalling the door. But you can also paint it in place by taping off the hardware and putting down a drop cloth to prevent paint drips and spills from marring your porch.
10. Clean and polish or change front door hardware
So many things in our homes can look like they need replacement because we've never cleaned them properly, and door hardware definitely falls into that category. The solution is sometimes as simple as a dish soap and water mixture.
For problems that go beyond surface dirt, you'll need to know what material the doorknob is made of. Coated or plated hardware can require different cleaning approaches than solid metal. If your door hardware has corroded due to factors like humidity or salt air, replacing it is probably the best.
Keep Reading: 10 Ways to Craft an Elegant Outdoor Space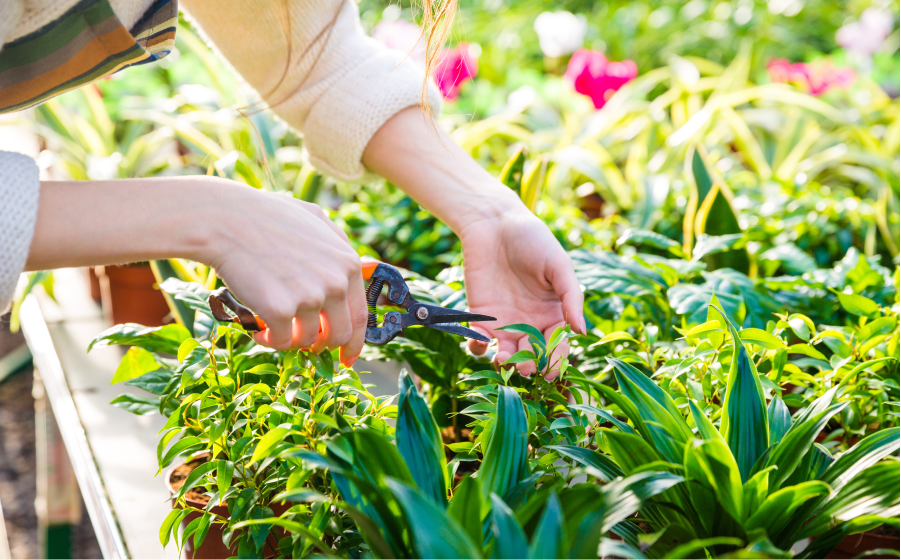 11. Prune flowers and shrubs
You should be able to improve your curb appeal by pruning away the dead parts of your flowers, shrubs, and hedges. If you can reshape them, even better!
You might also need to pull out plants that are beyond recovery and add new ones. Planting new flowers in full bloom is a great way to quickly add color to your landscape.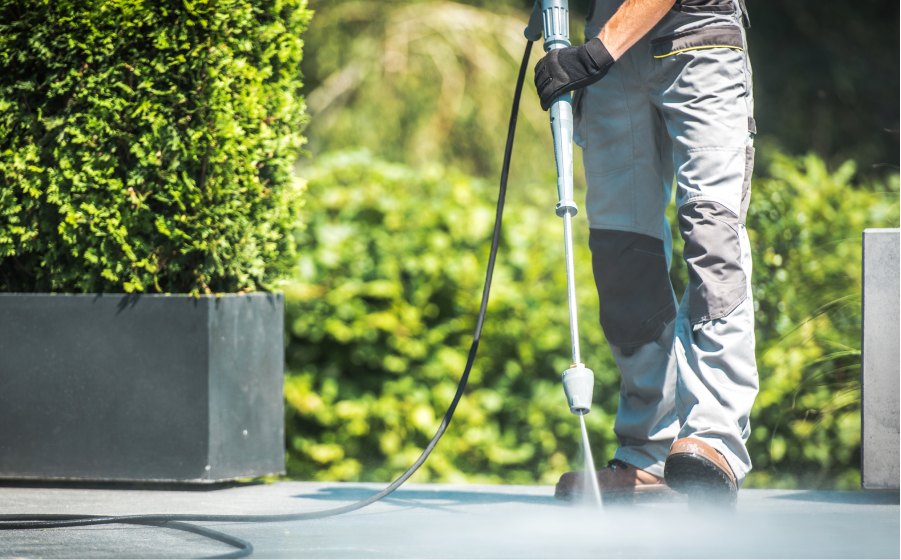 12. Pressure wash your concrete
To get stains and mildew out of the hard surfaces around your home, like your patio and driveway, try pressure washing. With the right detergents and degreasers, you can remove years of grime. Best of all, it's one of those home improvement projects you can wrap up in a day.
You can borrow a pressure washer from a neighbor or rent one from a home improvement store. Carefully follow the instructions so you don't hurt yourself. Also, certain materials can be damaged by pressure washing, so do your research first, or hire a professional.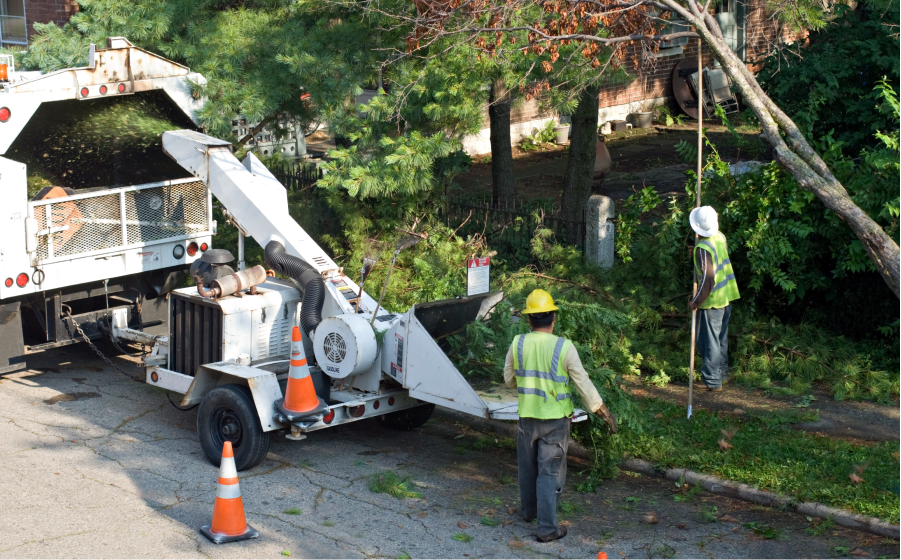 13. Hire a tree trimmer
Having your trees professionally trimmed can make a big difference in your curb appeal.
An arborist will know how to shape your trees to make them look their best. They can also keep your trees healthy by thinning enough branches to improve air circulation and treating any problems that might be weakening your trees.
Besides, it's a good idea to identify trees or limbs that could be in danger of falling in a storm, then take care of them promptly. A house that's been partially crushed by a tree is not a pretty sight.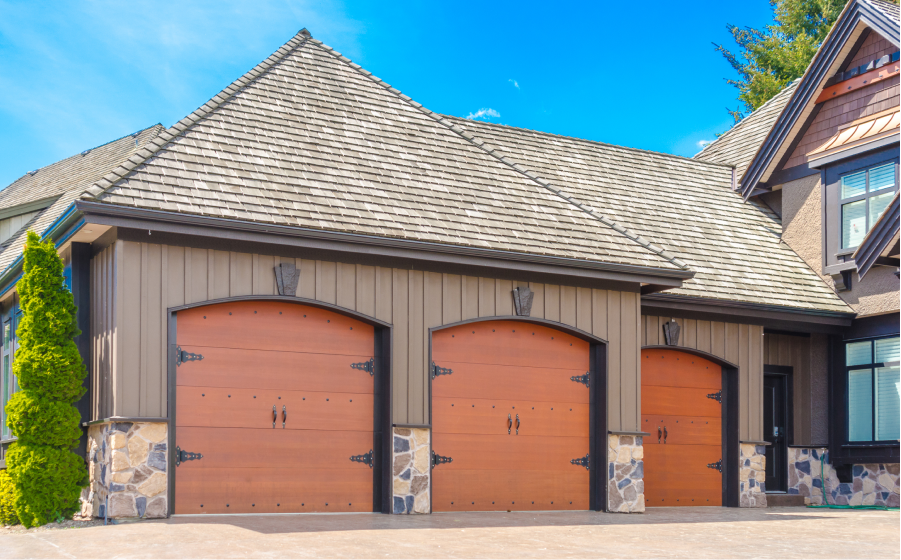 14. Embellish your garage door
If you have a traditional raised-panel garage door, you can add decorative or "dummy" hardware to make it more attractive. These handles and hinges don't serve any functional purpose, but do add visual interest. There are also kits that allow you to add simulated windows.
Give your door a carriage style, mid-century modern, or contemporary look to go with the rest of your home. Just make sure to install the embellishments in a way that won't affect the door's ability to open and close smoothly.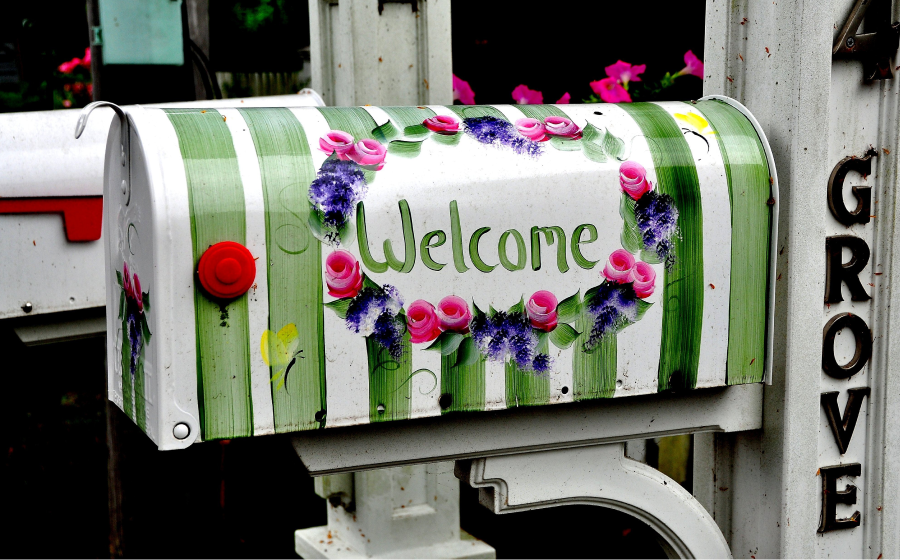 15. Style your mailbox
A professional might be able to build you a custom stone mailbox in a weekend, but for a more affordable DIY upgrade, you have a few options.
If you have a metal mailbox, try cleaning it and spray painting it. You can also order decals, letters, and numbers to customize your mailbox. Or perhaps landscape your mailbox by adding plants and flowers around it.
Keep in mind that you'll need to prune them periodically, and you may not want to plant anything that attracts lots of bees (like lavender) so you don't have to worry about getting stung when you check the mail.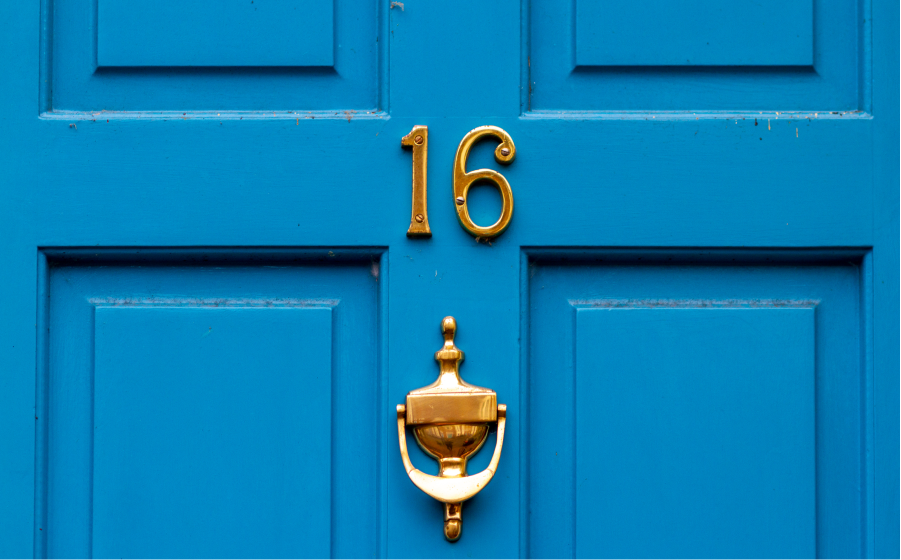 16. Attach house numbers
You can make sure your address is prominently displayed on your house by replacing old house numbers or installing new ones. This is also a way to ensure that emergency services can locate your home and that someone else's packages don't get dropped on your doorstep. Kits are available online in all different styles.
Boosting your curb appeal is a great way to get more money when selling your home. But even if you're not selling, sprucing up your home's exterior will increase your pride of ownership and create a more welcoming experience for your guests. And once you see the results of your first project, you'll probably feel inspired to do even more.
Shopping around for a home loan can be stressful. Fortunately, Credible simplifies this process and makes comparing multiple lenders easy. You can see prequalified refinance rates from our partner lenders in just a few minutes.