Credible Operations, Inc. NMLS# 1681276, "Credible." Not available in all states. www.nmlsconsumeraccess.org.
Faced with a booming housing market, rising home prices, and stiff competition from other buyers, you may wonder if buying a short sale home is a good way to pay less for a house.
In March 2021, one out of every 11,396 homes were in some stage of foreclosure, according to RealtyTrac. A third of those homes are in pre-foreclosure, which means some homeowners might be looking to avoid foreclosure through a short sale.
While a short sale may be a route to a good deal on a home price, there are also challenges to be aware of before you consider buying a home on short sale. Here are some things to know about short sales.

What is the short sale of a home?
If you're thinking of buying a short sale home, it helps to understand why a seller might seek a short sale.
When a homeowner is struggling to pay their mortgage, a short sale — selling the home for less than their mortgage balance — can be a way to avoid foreclosure. They can only do this if their mortgage lender approves the short sale, and the seller will have to prove that they're experiencing financial hardship.
They can demonstrate their financial situation by providing the lender with a hardship letter, pay stubs, and bank statements.
A lender also might approve a short sale by a borrower who has negative equity in their home, although this is rare in today's economy. Just 5.4% of mortgages were considered seriously underwater at the end of 2020, according to property database company ATTom Data Solutions.
Comparison shopping could help you find a mortgage that works for you. Check out Credible to compare lenders and find a competitive rate.
Short sale vs. foreclosure
The short sale process is different from the foreclosure process in multiple ways. Most significantly, with a short sale, a homeowner hasn't yet defaulted on their mortgage and can continue living in the home. By contrast, a foreclosure means a homeowner has defaulted on their mortgage and the mortgage lender can repossess their home.
In addition, a short sale, unlike a foreclosure, doesn't involve the courts. With foreclosure, lenders sometimes have to get permission from the courts to seize a homeowner's property.
Since a short sale is a step before foreclosure, it's usually called a preforeclosure sale. If the short sale doesn't work out, a homeowner might choose to let the lender foreclose on the home.
How does a short sale work?
The short sale process begins with a homeowner convincing their lender that a short sale is the best option. From there, you can make an offer to the seller, but the lender has to approve this offer.
In your offer, you should include the following:
Purchase contract
Earnest money deposit
Pre-approval letter
Comparable sales for homes in the area
Bank statements
Tax returns
Pay stubs
Other proof of income or assets
When buying a short sale home, the lender usually requires you to purchase a home as-is. This means you'll have to pay for any repairs. Plus, the lender might be less willing to negotiate the price of the home.
How long does a short sale take?
Due to the number of parties involved in a short sale transaction, the length of time it takes to complete varies. For example, the transaction usually involves the seller and their lender, the buyer and their realtor, and other lien-holders.
Negotiations could take weeks, months, or longer. When you put in an offer for a home, the seller's lender has to review your offer and agree to it. Sometimes the lending institution might be slow to approve a deal — no matter how good your offer is.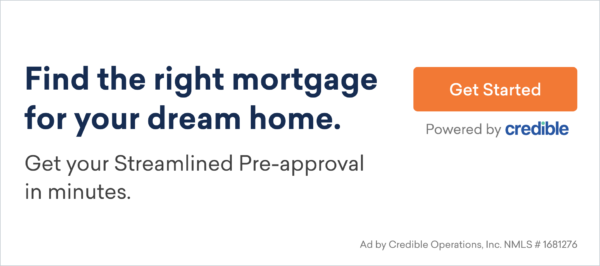 What are the pros and cons of buying a short sale home?
Although buying a short sale home means you could potentially get a home at a low price, it also comes with plenty of cons.
Here are some factors you should consider before moving forward.
Pros
Deal: You might score a good deal on the home. Since a lender is likely just trying to minimize its losses on the property, it's possible the home could be listed for less than fair market value.
Home's condition: Since the homeowner still lives in a home during a short sale, it might be in a better condition than a foreclosed home. That said, you should still get a home inspection done to assess the short sale property's condition.
Quick equity: If the home is in good condition, and the sale price is below market value, you'll have instant equity in the home. Even if some repairs are required, it's possible the cost of those repairs will be less than the automatic equity that will come with purchasing the house for a low price.
Less competition: Because short sales can take a long time to complete, fewer buyers may be willing to invest the effort. As a buyer, you may have less competition for a short sale home.
No-hassle selling price: A standard homebuying process can involve multiple rounds of offers and counter-offers before buyers and sellers agree on a price. With a short sale, the seller doesn't dictate the price — their lender does.
Cons
May take a long time: If you plan on moving into a home soon, you might want to consider taking the traditional homebuying route. By the time the lender approves your offer, your pre-approval may run out since they usually only last up to 60 days.
Closing costs: Normally, with this option, you have to pay your own closing costs and other additional fees. This increases your borrowing costs, so be sure to factor this in to make sure you're ready to buy a home.
Repairs: Since short-sale homes are sold as-is, you'll be responsible for making repairs and not the seller. This increases the chances that you could be buying a fixer-upper.
Rejection: Even if you make a good offer, the short sale could fall through because of reasons beyond your control. For example, the seller could land a higher-paying job, making them unqualified for a short sale.
Lack of negotiation: A lender probably won't be willing to negotiate the home's sale price with you. Rather than respond to your offer with a counteroffer, the seller's lender is more likely to just reject it.
How to buy a short sale home
Many of the steps for buying a short sale home mirror the regular homebuying process. But there are some differences. Here's a rough outline of the process:
Find a short sale property. To find a short sale property, use a multiple listing service. Some real estate agents list short sales in one of those databases. If you have trouble finding one there, consider hiring a real estate agent to help you.
View the property. Once you find a short sale property you like, go view the property in person. This can help you decide if you like a home enough to purchase it through a short sale.
Research any possible liens or mortgages against the property. Check court records in your area to see if the property you're interested in has any outstanding liens against it.
Research your financing options. Getting a mortgage for a short sale home works the same as getting one for a traditional home purchase. Be sure to check mortgage rates, comparison shop, and get prequalified for a loan.
Carefully prepare your offer. Homebuying has a lot of moving parts, and there are a few extra when you're purchasing a short sale home. Be sure to include all the required paperwork with your offer. Working with a real estate agent versed in short sales could help ensure you submit a good offer.
Be patient. It bears repeating — a short sale purchase can take a while. Once you put in an offer, be prepared for a longer wait before you hear back from the seller's lender with their acceptance, or rejection, of your offer.
Tips to improve your chances of securing a short sale
Real estate transactions never come with a guarantee. However, you can take some steps to boost the possibility a seller's lender will accept your short sale offer.
Find a good real estate agent. If you don't have any experience with short sales, find a real estate professional who does. Having someone to help guide you through the short sales process might help you secure the best deal.
Make a good offer. Since lenders aren't required to negotiate, you should make a good offer up front. Consider offering a large down payment, so the seller's lender will know you're a serious buyer.
Make sure your offer has required paperwork. To ensure there are no delays, include all the required paperwork the lender needs to assess your ability to repay the loan in your offer. This includes any proof of income that's required, such as tax returns or bank statements.
Minimize contingencies. When you purchase a home, the sale is usually contingent upon a lender's approval. Keep that contingency in place, but skip other common contingencies. For example, you can leave out the contingency that the homeowner has to make a certain repair before you agree to purchase the home. Don't, however, forgo a home inspection. The seller and their lender likely won't make any needed repairs unearthed during an inspection. But knowing of any issues can give you the opportunity to put money aside for them, or withdraw your offer.
Get pre-approved. Show a seller that you'll likely be able to secure a mortgage by getting pre-approved first.. A pre-approval is stronger than a prequalification because a potential lender reviews most of the same information it would for a mortgage application, such as your credit score, income, and debt-to-income ratio.
Credible allows you to compare multiple lenders and easily generate a pre-approval letter.