Our goal is to give you the tools and confidence you need to improve your finances. Although we receive compensation from our partner lenders, whom we will always identify, all opinions are our own. Credible Operations, Inc. NMLS # 1681276, is referred to here as "Credible."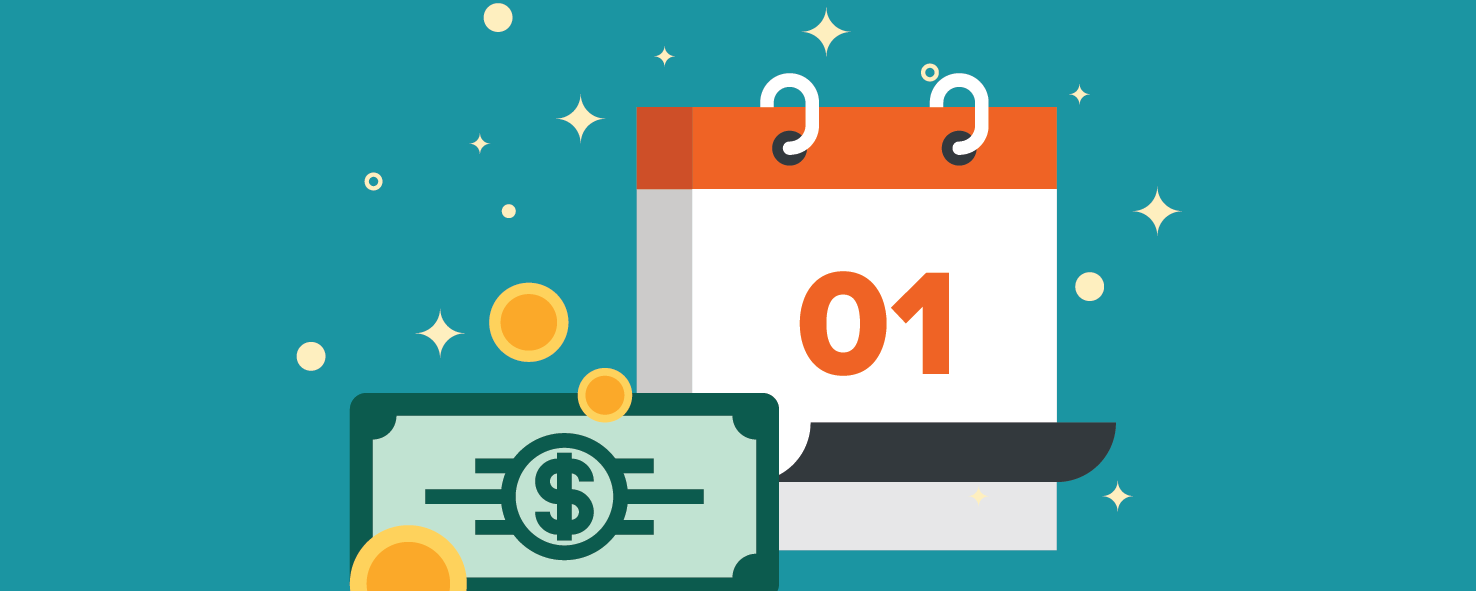 Content provided by Credible. Although we do promote products from our partner lenders who compensate us for our services, all opinions are our own.
This article first appeared on the Credible blog.
You've probably seen ads about getting cash soon. But before you dial one of those sketchy 800 numbers or approach a high-interest lender, it's important to carefully decide if same-day loans are right for you.
While it might be easy to get approved for a same-day loan through a payday lender or pawn shop, it probably won't be simple to pay off. However, there are other, better options available if you need a quick loan. It's possible to find personal loans that fund fast, in some cases as quickly as the next business day.
You can get started with Credible, where it's easy to see your prequalified personal loan rates from multiple lenders in just minutes.

Here's what you need to know about same-day loans.
9 personal lenders for quick loans
Instead of going to a predatory payday lender or dropping off your grandma's ring at a pawn shop, you might be able to quickly access cash by taking out a personal loan.
Here are Credible's partners that offer fast loans. You can compare your rates from each of them in two minutes. Plus, depending on the lender and whether you're approved, the time to fund for a loan from one of these lenders could be as little as one business day after you've accepted and signed your final loan agreement.
Avant
Axos
BestEgg
Discover
LendingPoint
LightStream
OneMain Financial
Prosper
Universal Credit
Upgrade
Upstart
How to apply for a same-day loan
If you decide to get a personal loan, follow these four steps to apply:
Shop around and compare lenders: Don't just go with the first lender you find. Be sure to consider as many lenders as possible to find the right loan for your needs. Remember to compare rates as well as any fees charged by the lender. With Credible, you can easily compare your prequalified rates from multiple lenders in two minutes after filling out a single form.
Complete the application: If you qualify for a personal loan, you'll need to complete a full application and submit any required documentation. Make sure to thoroughly and accurately fill out the application and turn in documents quickly to avoid any delays.
Accept your loan: Review your loan offer in detail to make sure there are no surprises down the road. If you agree with the terms, sign to accept your loan and start the funding process.
Get your funds: If receiving your funds by direct deposit, you'll have to enter your bank's routing number and your account number. This way, the lender can send the funds directly to your account.
Before you borrow, estimate how much you'll pay for a loan using a personal loan calculator. Knowing what interest rate you'll pay for a personal loan can help you better understand the loan's total cost. With Credible, it's easy to see your prequalified personal loan rates in just two minutes. And it's 100% free.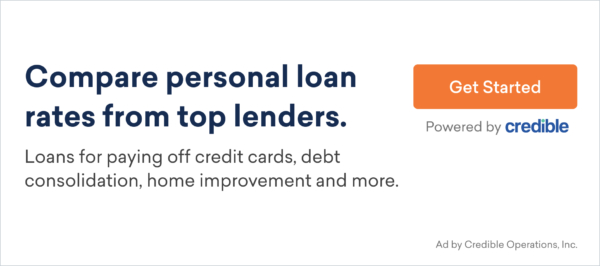 Same-day loan frequently asked questions
Where can you get a same-day loan?
Several types of lenders offer same-day loans. These include payday lenders, car title lenders, and pawn shops — but keep in mind that these types of lenders often charge high rates and fees. You could also lose your car if you use it as collateral for a car title loan.
There are also reputable lenders and credit unions that offer fast loan approval with better terms. For example:
Alliant Credit Union offers same-day funding for many applicants.
Earnin could also be a good payday loan alternative for smaller loans of up to $100 per day interest-free.
What should you know before taking out a same-day loan?
Before taking out a loan, be sure to research the lender and carefully read the associated terms and conditions. If you can't keep up with the required payments, the loan is likely not a good choice for your financial needs. Keep in mind that you can get a small loan with some lenders, which could be easier to pay off in the long run.
You'll also typically need some documentation with your application, such as paystubs or your most recent tax return to verify your income.
Are same-day loans and payday loans the same?
No. You might be able to get a fast payday loan, but there are other types of same-day loans available.
If you take out a payday loan, your next paycheck will generally be used as collateral. Payday loans could be available to borrowers with poor credit, but they also come with exorbitant charges and interest rates — sometimes as high as 500%. This could be especially detrimental if you can't afford to repay a payday loan.
As a general rule, avoid payday loans at all costs — not only because of the astronomical interest rates but also the potentially predatory nature of payday lenders.
Are same-day loans better than using a credit card?
It depends. If you only need to borrow a small amount and can afford to pay off a credit card by the due date, a credit card might be a good idea. You'll also be able to repeatedly borrow with your credit card as long as you continue to pay it off on time. If you don't pay off your credit card by the due date, you might be stuck with interest charges.
With a same-day loan, you'll receive a specific amount with a fixed repayment term — you won't have revolving credit like with a credit card. However, depending on your credit, you might be able to qualify for a lower interest rate than you'd get with a credit card.
Can you get a same-day loan without a credit check?
Typically no. Most reputable lenders will generally want to review your credit before approving you for a loan. Your credit score will also help determine the interest rate you qualify for. If you have less-than-excellent credit, some lenders offer personal loans for fair credit as well as bad credit options.
Can you get a same-day loan for bad credit?
If you have poor credit, your same-day loan options might be limited. Some lenders offer same-day loan options for bad credit, but you might end up with a higher interest rate or have to pay higher fees. Be sure to consider the overall costs of taking out a personal loan before you borrow.
What are some alternatives to same-day loans?
If a same-day loan doesn't sound right for you, there are other options available. Here are a few alternatives that might be better for your needs:
Peer-to-peer loan: This is a type of personal loan that's funded by a group of investors. The peer-to-peer lending platform acts as a middleman and takes banks out of the equation.
0% APR credit card: Some credit cards offer introductory periods with 0% APR. If you pay off your balance by the end of this period, you won't pay any interest. Keep in mind that if you can't pay off the card in full by this time, you could be faced with hefty interest charges.
Home equity loan: With this kind of loan, you can use the value of your home as collateral. Home equity loans generally offer lower interest rates, but if you can't make your payments, you might risk losing your home.
Home equity line of credit (HELOC): A HELOC is another type of home equity loan that gives you access to a revolving line of credit — similar to a credit card. You can borrow and repay the line of credit multiple times. Like a standard home equity loan, your house is used as collateral — meaning you could lose it if you stop making payments.
If you decide to take out a same-day loan, be sure to consider as many lenders as possible to find the right loan for you. Credible makes this easy — you can compare your prequalified rates from multiple lenders in two minutes.

---
About the author: Eric Rosenberg is an expert on personal finance. His work has been featured at Business Insider, Investopedia, The Balance, The Huffington Post, MSN Money, Yahoo Finance, Mint.com and more.