Our goal is to give you the tools and confidence you need to improve your finances. Although we receive compensation from our partner lenders, whom we will always identify, all opinions are our own. By refinancing your mortgage, total finance charges may be higher over the life of the loan.
Credible Operations, Inc. NMLS # 1681276, is referred to here as "Credible."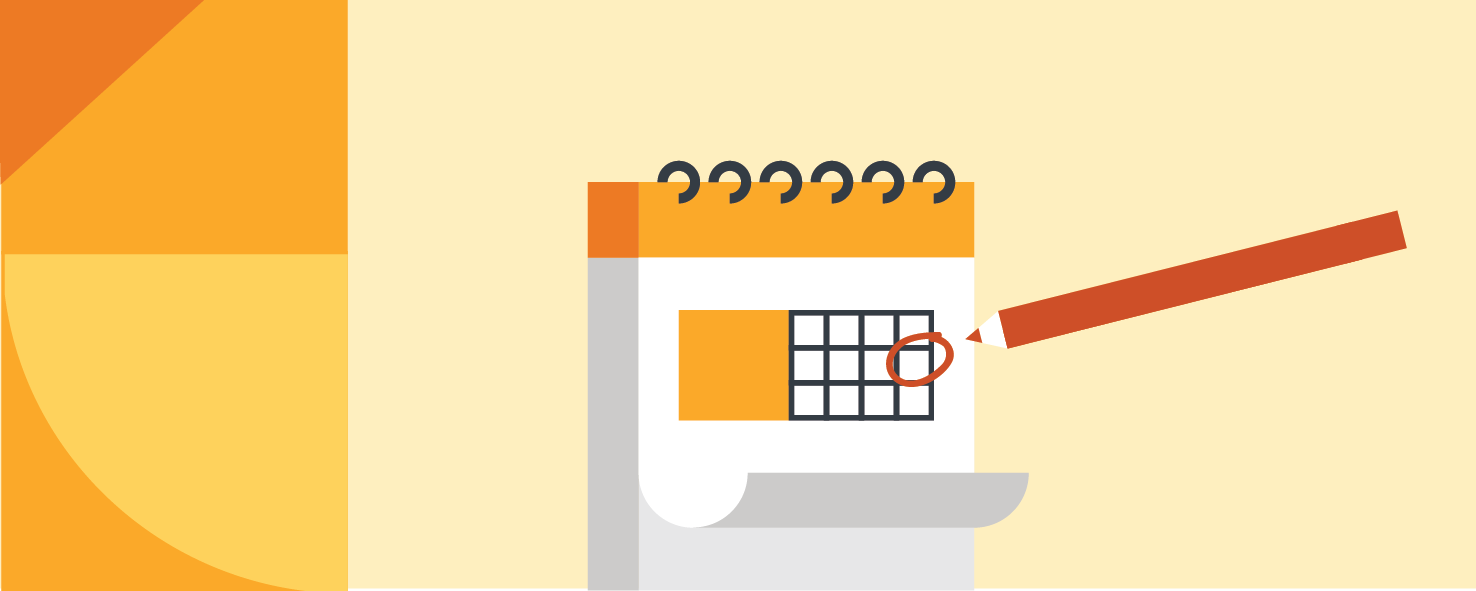 Content provided by Credible. Although we do promote products from our partner lenders who compensate us for our services, all opinions are our own.
This article first appeared on the Credible blog.
Few situations are more stressful than having a bill due and not being able to pay. But when it comes to paying for college, you can avoid this last-minute anxiety by knowing when to apply for student loans.
You can apply for federal student loans as early as the year before you start school. It's a good idea to apply as soon as possible, since federal loans have strict application deadlines. Private student loans, on the other hand, can be applied for at any time.
Visit Credible to compare student loan rates from multiple lenders.
Whether you decide to take out federal or private loans, be sure to give yourself plenty of time to apply and for the funds to be disbursed just in case there are any hiccups along the way.
Here's when to apply for both federal and private student loans:
Deadlines for federal student loans
For most borrowers, it's best to apply for federal student loans first when planning for college costs. The first step in taking out federal student loans is to complete the FAFSA, or Free Application for Federal Student Aid.
The FAFSA typically opens October 1 for the following academic year. It's a good idea to complete the FAFSA as early as possible so you can get all of the financial aid you qualify for.
Also keep in mind that some aid is given on a first-come, first-served basis — so be sure to submit the FAFSA as soon as you can, especially if you have high financial need.
2022-2023 deadlines
FAFSA opened: Oct. 1, 2021
Final deadline: June 30, 2023
Some states and schools require you to apply earlier than the federal deadline. For example, California's deadline for many state financial aid programs for the 2020-2021 academic year is of March 2, 2020. That's a full year before the last federal deadline. Be sure to check your state's FAFSA deadline.
You can also contact your school's financial aid office to check what specific deadlines you'll need to meet.
Deadlines for private student loans
Unlike federal student loans, you can apply for private student loans at any time. But you don't want to wait until the last minute. Give yourself plenty of time before tuition is due to apply for a private student loan and for the funds to be disbursed. This way, you won't have to worry about missing a payment if there are any delays.
With Credible, you can compare student loan rates in minutes.
In many cases, private student lenders will approve your application in just a few minutes. But if your application requires additional review, it could take up to two weeks for approval. After this, there are a few more steps before you'll get your funds. Here's a brief look at the timeline for private student loans:
Application: There's no specific deadline for private student loans. But if you already know your costs will exceed federal loan limits, it's smart to apply well before your tuition is due. This gives you more time to compare as many options as possible so you can find the best loan for you.
Certification: Before the private student loan lender will disburse your funds, they'll work with your school to certify your enrollment status, cost of attendance, and other details. This might be a quick process — but again, it's best to plan for delays. The certification process usually takes about 7 to 10 days, depending on the school.
Disbursement: Most private student loans are disbursed at the start of the semester. The funds are typically sent directly to your school, which takes out tuition and fees. You'll get whatever money is left over to cover costs like housing and books.
From start to finish, it can take up to a month to get a private student loan. While the best private student loans are often approved quickly, apply as early as possible to avoid last-minute delays.
You also want to give yourself enough time to compare as many lenders as possible to find the best loan for you.
With Credible, you can see rates from multiple lenders in as little as three minutes — without affecting your credit score.
You can still apply for student loans after school has started
While federal student loans have rigid deadlines, you can apply for private student loans at any time of the year, even mid-semester.
For example, if you took out enough in federal loans to cover tuition but are running low on funds for room and board, you might consider applying for a private student loan to cover your living expenses.
If you haven't already, you can apply for federal student loans until the deadline at the end of June. Applying late can limit your options depending on your state or school's deadlines. If you need federal student loans, it's best to apply as soon as possible.
---
About the author: Eric Rosenberg is an expert on personal finance. His work has been featured at Business Insider, Investopedia, The Balance, The Huffington Post, MSN Money, Yahoo Finance, Mint.com and more.