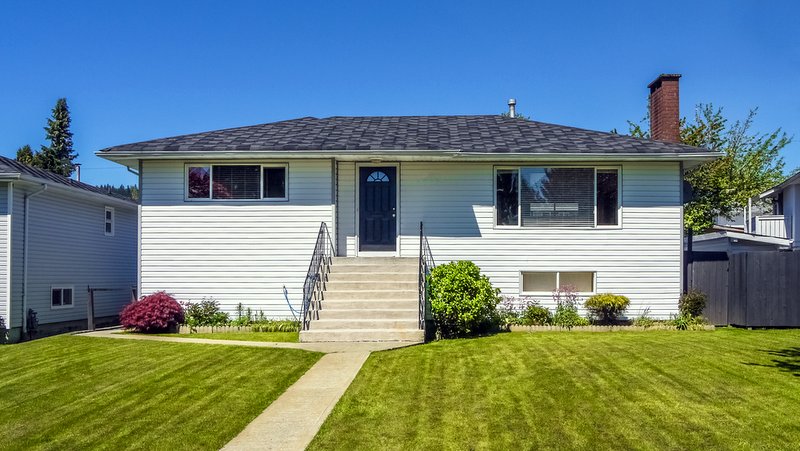 Homebuyers who are delinquent or in default on their student loans aren't supposed to be able to take out a mortgage insured by the Federal Housing Administration.
The same goes for parents who haven't been making child support payments, or entrepreneurs who can't make payments on loans they took out from the Small Business Administration.
Key points:
Because they relied on an incomplete database, FHA and its approved lenders made loans to about 9,500 ineligible borrowers with delinquent federal debt or child support.
Claims on the erroneously approved mortgages have been about three times higher than for FHA loans as a whole.
Delinquent federal student loan borrowers can rehabilitate their loans by enrolling in repayment plans allow them to devote as little as 10 or 15 percent of their discretionary income to their loan payments.
To help Uncle Sam collect money it's owed, Congress in 1996 passed The Debt Collection Improvement Act, which prohibits people who have a delinquent debt with any federal agency from obtaining any additional federal assistance, whether it be in the form of loans, loan insurance, or guarantees.
The act also allows state child support agencies to seek "administrative offsets" to collect past-due child support from the tax refunds of any parent who owes at least $25 and is at least 30 days delinquent in their child support payments.
Although the law has been in place for more than two decades, in 2016 the FHA insured more than 9,500 mortgages totaling $1.9 billion taken out by ineligible borrowers with delinquent federal debt or child support payments — in some cases, they had both.
That's according to a report by the U.S. Department of Housing and Urban Development's Office of Inspector General, which blamed the improper loans on the FHA's reliance on an antiquated and incomplete records database.
HUD OIG uncovered the erroneous loans by running records on 1.8 million borrowers through a more comprehensive "Do Not Pay" government records database maintained by the Treasury Department.
FHA, like all federal agencies, can access the Treasury Department's Do Not Pay database over the Internet at no cost. But FHA officials told the Office of Inspector General that they due to budget constraints, they haven't yet made the necessary "system enhancements and integration."
Gisele Roget, HUD's Deputy Assistant Secretary for Single Family Housing, said FHA "agrees with the OIG recommendations described in the audit and will work with the U.S. Department of the Treasury to determine the most efficient plan of action to incorporate the Do Not Pay portal into its insuring procedures."
FHA, she said, "is currently seeking various funding resources to enhance its current systems and thereby enable the usage of Do Not Pay."
Antiquated database
For now, FHA continues to rely on a database — the Credit Alert Interactive Voice Response System (CAIVRS) — developed by HUD in 1987.
As it turns out, the CAIVRS database lacked information on many borrowers who were delinquent on student loans made by the U.S. Department of Education, and debts owed to the U.S. Department of Justice, Small Business Administration, and the Army and Air Force Exchange Service (which operates retail, clothing and convenience stores for active and retired servicemembers in the U.S. and overseas).
About 49 percent of the erroneously approved FHA mortgages were to borrowers who were delinquent on debts to those four agencies. Another 47 percent went to borrowers who were subject to administrative offsets on unpaid child support. About 4 percent of borrowers had both delinquent debt to a federal agency and unpaid child support.
Although those delinquent debts showed up in the Do Not Pay database, they weren't available in CAIVRS. Some of the data gaps were attributed to a lapse in data-sharing agreements between HUD and the U.S. Department of Justice and the Small Business Administration, OIG reported.
FHA also instructs mortgage lenders to rely not only on CAIVRS, but to mine information from public records and credit reports. But delinquent student loans don't always appear on credit reports, and when they do, they don't specify whether the loans are private or federal, the report said.
Higher delinquency and claims rates
Although the $1.9 billion in mortgages to delinquent borrowers that FHA mistakenly insured in 2016 represented less than 1 percent of the $212 billion in loans it backed that year, they have gone bad at a higher rate.
Loans to borrowers who showed up in the Do Not Pay database became delinquent after just two or three months at twice the rate of FHA loans overall. As a result, insurance claims by lenders have come in at more than three times the rate of other loans.
"During the audit, FHA recognized the value of gaining access to the Do Not Pay portal and agreed to pursue it," the report concluded. " By implementing our recommendations, FHA will avoid insuring an estimated $1.9 billion in ineligible loans each year."
In the meantime, Roget said the agency "has established a mechanism to monitor the timely renewal of data-sharing agreements with these participating agencies and will continue such monitoring and renewal until use of the Do Not Pay portal makes CAIVRS duplicative and unnecessary."
What to do if you have trouble paying your student loans
Because they allow homebuyers to make only minimal down payments, FHA mortgages can be a great resource for first-time homebuyers — particularly those with student loan debt.
Thanks to the advent of income-driven repayment plans that make federal student loan borrowers' monthly payments more affordable, it's easier for borrowers to avoid getting behind on their student loans. That's because income-driven repayment programs allow borrowers to pay as little as 10 or 15 percent of their discretionary income. If you have no discretionary income, your monthly payment is zero.
Borrowers who have already defaulted on their federal student loans can "rehabilitate" them by making payments equal to 15 percent of their discretionary income for nine months, or consolidate them an enroll in income-driven repayment.
If you're already making payments on student loans, keep in mind that those payments may inflate your debt-to-income ratio into territory that's considered troublesome to FHA and private mortgage insurers that work with Fannie Mae and Freddie Mac. If your loans are in deferment, lenders will still make some assumptions about what your monthly payments will be when they resume.
A number of state housing finance agencies offer programs that help first-time homebuyers make a down payments, and some these programs were created specifically for student loan borrowers and recent grads.
---