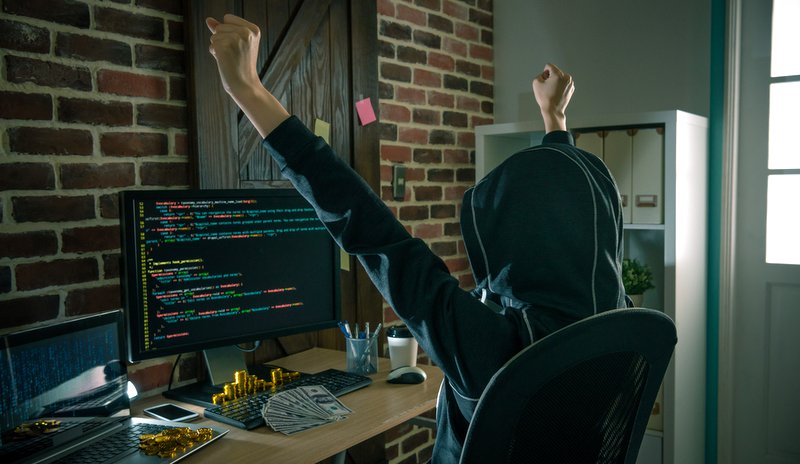 For anybody wondering what hackers would do with the personal information on as many as 145 million people stolen from the credit bureau Equifax, a proposed class action lawsuit filed by lawyers representing 52 alleged victims provides some alarming clues.
According to the lawsuit, fraudsters are allegedly using the stolen data to apply for mortgages and student loans, and to file fraudulent insurance claims. As might be expected, lawyers for the alleged victims claim their personal information is also being used to open unauthorized credit card accounts, and to run up fraudulent charges on existing credit and debit cards.
One of the alleged victims even reports that a cell phone account was opened in her name, and another blames the data breach for an unauthorized post office box.
The lawsuit, which seeks to represent all consumers who were affected by the data breach, names alleged victims in all 50 states and Washington, D.C. Each say they visited Equifax's emergency response website, trustedidpremier.com, in the days and weeks after the data breach was announced on Sept. 7, and were informed that their Social Security and other sensitive personal information had been exposed.
Since then, the alleged victims have "spent numerous hours" monitoring their accounts and "addressing issues arising from" the data breach. Some haven't been affected beyond that. But others claim they've experienced fraud, including:
South Dakota resident Kody Campbell claims that, as a result of the Equifax data breach, he "has a mortgage in his name for which he did not apply."
Robert Hunt of Georgia alleges "unauthorized mortgages and loans have been applied for in his name."
A Mississippi resident, Manuel Lucero, claims "unauthorized student loans have been applied for using his name."
An Ohio resident, David White, claims money has been stolen from his bank account.
Jasmine Guess of Louisiana claims fraudulent insurance claims were filed in her name in May and June 2017.
Robert Wickens of Washington, described by his lawyers as a disabled senior citizen, alleges "several fraudulent charges on his Social Security debit card account."
Craig Maxwell of South Carolina says an unauthorized post office box was opened in his name.
Amie Smith, a Kansas resident, alleges that someone used her personal information to open a fraudulent cellular telephone account, and that the data breach motivated her to pay for a credit freeze and credit monitoring.
Bridgette Craney of Virginia, alleges that she's "experienced identity theft and fraud, as multiple fraudulent charges appeared on five of her existing credit card accounts and two new store credit accounts were opened her name without her authorization." Craney has spent "numerous hours completing police reports, monitoring her accounts and addressing the fraudulent issues arising from the Equifax Data Breach. "
Texas resident Wayne Norris claims he's experienced fraud, as "LifeLock notified him that his identity has been stolen."
Jennifer Wise of Vermont reportss she's "been getting collection phone calls regarding loans that she never opened."
Jerry Allen of Arkansas claims creditors have been contacting him about loans that he didn't apply for.
Illinois resident Douglas Benz claims "someone has attempted to open multiple credit accounts in his name using his Social Security number and date of birth."
Nebraska resident Eric Barber alleges "several credit cards have been opened in his name."
Equifax hasn't responded to the the lawsuit, Allen et al v. Equifax, filed Nov. 11 in U.S. District Court for the Northern District of Georgia.
But the credit bureau is offering a number of free services, including credit file monitoring by all three credit bureaus, Equifax credit lock, Equifax credit reports, and identity theft insurance, to anyone with a U.S. Social Security number.
Equifax will allow consumers to place or lift a credit freeze at no charge until Jan. 31, 2018, and will refund fees to anyone who paid for a freeze after the breach was announced on Sept. 7, 2017.
But according to Lisa Weintraub Schifferle, an attorney with the Federal Trade Commission, a freeze is only effective if placed with all three credit reporting agencies — Equifax, TransUnion and Experian.
"That's because when a thief tries to take out new credit, a business can pull your credit report from any of the three agencies," Schifferle advises. "If you've only frozen your Equifax file and the business checks with Experian or Transunion, your Equifax freeze does you no good."
The problem with freezing your credit is that you'll need to lift it, and place it again, any time you need to get new credit. You'll have to do that with each of the three agencies, and you'll pay $5 to $10 per agency, depending on laws in your state. Schifferle said another precaution to consider is a fraud alert, which alerts anyone who pulls your credit that they should check with you before opening a new account.
(For more tips from the Consumer Financial Protection Bureau on protecting your personal information, and for information about your rights under the National Consumer Assistance Plan, see previous article, "Equifax reveals how hackers stole information on up to 145.5 million consumers.")
More than 60 lawsuits filed to date
According to ClassAction.org, more than 60 proposed class action lawsuits have been filed over the Equifax data breach to date.
Lawyers who filed Allen v. Equifax and other lawsuits against the credit bureau will seek to be "certified" by courts to represent all of those affected by the data breach as a "class." Anyone who meets the court's definition of those who were affected will be entitled to a share of any settlements.
Writing for Fortune, Jeff John Roberts reports that lawsuits triggered by the Equifax data breach could result in large settlements, as "courts today are more willing to treat data theft as a harm in its own right." State attorneys general and cities are also filing lawsuits and, because laws vary by state, the amount of money alleged victims are entitled to may depend on where they live.
Consumers who have suffered large losses may want to apply for a bigger share of any settlement, or opt out if they think what they'd be awarded would not be enough to compensate them, Consumer Reports' Anthony Giorgianni writes.
---