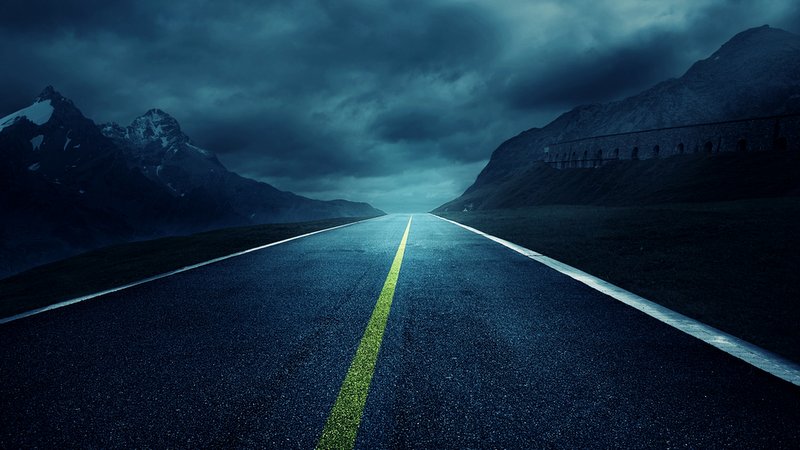 Every morning, 20 banks estimate the interest rate to borrow unsecured money from each other using several currencies and over different periods of time. The London interbank offered rate (LIBOR) is the average of these rates, and it underpins over $350 trillion worth of loans, bonds, bank deposits, mutual funds, and financial instruments.
If you have a variable-rate private student loan or an adjustable-rate mortgage, there's a good chance that your interest rate moves up and down in concert with a LIBOR rate.
But LIBOR might be phased out over the next four years, leaving a gap for another index to fill. If you have loans or interest-bearing investments that are indexed to LIBOR, you'll want to stay on top of the changes that are in store.
Andrew Bailey, CEO of Britain's Financial Conduct Authority (FCA), which regulates LIBOR, told Bloomberg that the FCA will stop requiring banks to submit rates by the end of 2021. Although banks could still voluntarily share the data, the change in requirements may spell the beginning of the end for LIBOR as "the" reference rate.
LIBOR: a scandal-ridden rate
You may have read headlines about LIBOR in 2012 when news broke that banks colluded to change LIBOR rates to their benefit. The resulting scandal and lawsuits led to billions of dollars in fines and jail sentences for several bankers.
The phase out isn't a direct result of the scandal, Bailey said, but a lack of data. As banks rely less on unsecured loans, there are fewer underlying rates to base LIBOR on each day. It therefore may not be as predictive of risk as an index based on more robust data.
Which index will replace LIBOR?
There's no clear answer to what will replace LIBOR yet. The Sterling Overnight Average Index (SONIA) and the broad Treasuries repo refinancing rate have been floated as two options. The former measures the weighted average rate of borrowing unsecured pounds overnight. The latter depends on the cost of borrowing money overnight if you're using U.S. government debt as collateral.
Darrell Duffie, a professor of finance at Stanford University's Graduate School of Business, said there could be several benefits to switching to one of these benchmarks, including that they, "will be more reliable than LIBOR, less subject to manipulation, and based on more transparent data." That's because unlike LIBOR, the alternatives are based on real transactions rather than expert guesses.
What LIBOR changes mean for consumers
If you have a fixed-rate loan, then your interest rate isn't going to change. However, LIBOR can directly impact your interest rate on variable-rate loans. It could also affect your earnings if you have variable-rate certificates of deposit (CDs), or other LIBOR-indexed savings products.
With a variable-rate loan, your lender bases the interest rate on an index rate plus a margin. The margin depends on the lender and your creditworthiness, and it generally won't change once you get the loan. But the index can rise or fall, and your interest rate and resulting payment may increase or decrease as a result.
What types of loans are indexed to LIBOR?
In the U.S., about two-thirds of variable-rate mortgages and half of variable-rate private student loans are indexed to LIBOR, according to a 2014 report by the Financial Stability Board, an international body created in 2009 to help coordinate and implement financial regulations and policies. The report estimated that $1.4 trillion in mortgage debt and $80 billion in student loans were tied to LIBOR.
(The vast majority of student loans are made by the government. Although rates on federal student loans issued since July 1, 2006 are fixed for life, rates for new loans are adjusted annually according to a formula that relies on 10-year Treasury yields as an index.)
Other types of loans and assets that are commonly indexed to LIBOR include corporate business loans, commercial mortgages, and variable-rate bonds. The biggest asset classes tied to LIBOR are financial "instruments" used by companies and investors such as interest rate swaps and forward rate agreements.
For consumers, rates on many other important types of debt – credit cards and auto loans, for example — are more likely to be tied to indexes like the prime rate.
How to prepare for LIBOR changes
You can check the terms of your loans to verify whether they are indexed to LIBOR. If they are, your creditor probably has a legal right to replace LIBOR with a reasonable substitute if LIBOR becomes unavailable. The allowance of a substitution is a common clause in consumer loan agreements according to Duffie.
All of the retail credit agreements examined in the FSB report included language stipulating that if LIBOR were to become unavailable, the lender would have the right to choose a new index which is based on comparable information.
You can expect to get a notice from your lender if they decide to switch any of your loans from LIBOR to another index. The replacement index might not wind up having a huge impact on your overall costs, though. For example, Duffie said if the replacement is the repo rate, it may be, "a bit lower than LIBOR and a bit less volatile." However, "the new loan contracts will stipulate a payment rate that adds a larger amount to the new benchmark than it would have added to LIBOR," Duffie said. As a result, you may wind up paying about the same in interest over the lifetime of the loan.
A changing index rate isn't necessarily a reason for concern, either. Duffie said. For those with variable-rate student loans, "This will all be figured out for them by their loan providers."
But it's also always a good idea to regularly compare options with your long-term debt obligations.
If you don't want to worry about the index at all, you could refinance into a private student loan with a fixed rate. Although fixed rates are higher than variable rates, it takes away the uncertainty of rate changes in the future.
The same ideas applies to variable- and fixed-rate loan options for other types of debt. Todd Huettner, president of real-estate financing firm Huettner Capital in Denver, Colorado, said, "You pay a little more [for a fixed-rate mortgage], but remove the risk that the rate goes up … getting rid of risk always has a cost."
For people who currently have an ARM that's fixed to LIBOR, or are considering refinancing with an ARM, Huettner doesn't see a need to let the LIBOR announcement strongly impact your decision.
"If you're thinking about getting [an adjustable-rate mortgage], right now it's LIBOR," Huettner said. He advises customers to think carefully about ARMs regardless of the benchmark rate, and to calculate whether they could make their mortgage payments if their interest rate reaches its cap.
Fear not, but pay attention
The announcement of the end of LIBOR could lead to changes in your loan's terms or refinancing options in the future. But a change that could take place nearly five years from now likely isn't as important as your reality today. Whether you're considering borrowing or refinancing, you may want to prioritize your personal financial situation and the likelihood that interest rates will rise over the coming years.
---