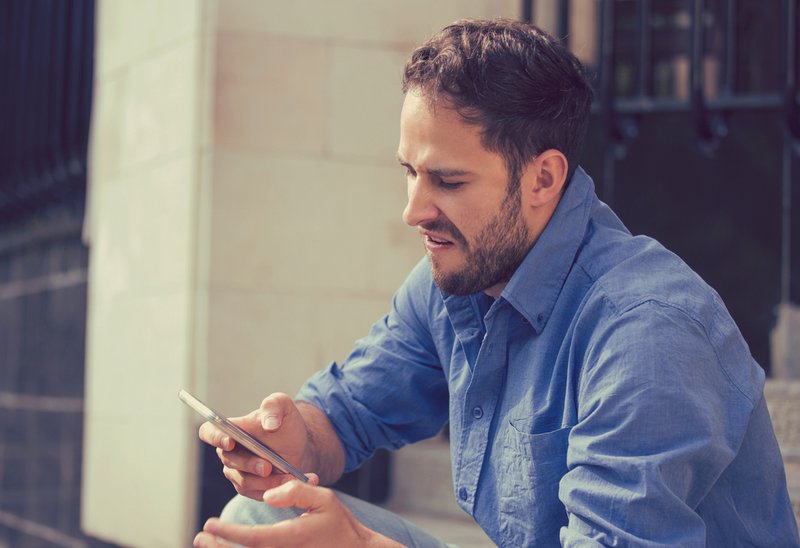 A Pennsylvania man who allegedly received more than 200 unauthorized calls from the company collecting payments on his student loans has been awarded $309,000 from an arbitrator.
The arbitrator found that the calls violated provisions of the Telephone Consumer Protection Act, which allows consumers to collect damages of up to $1,500 per call if they are autodialed without their consent.
Most borrowers taking out student loans today consent to such "robocalls" when they sign their loan application. Loan servicers — the companies that collect payments on student loans — say autodialing is often their best hope of reestablishing contact with borrowers who have moved.
But Paul Demuth, of Harmarville, Pennsylvania, said that when he exercised his right to revoke his consent to be autodialed, his request was ignored by his loan servicer, Navient.
According to Demuth's attorneys, Navient made more than 300 autodialed calls and message blasts to Demuth from the summer of 2014 through early 2016. Although Demuth says he told Navient to stop autodialing him and set up a payment plan two days after the initial call, the calls didn't stop until February, when his lawyers sent Navient a cease and desist letter.
In an arbitration proceeding, Demuth's lawyers alleged that he recieved 258 "predictive calls," in which a computer automatically dials a borrower and connects them with an agent, and 21 "preview calls," in which the agent reviews information about the borrower and then decides whether to call them. Demuth's attorneys said he was also the target of 28 "message blasts," computer-initiated calls that deliver prerecorded messages.
After finding 206 violations of the Telephone Consumer Protection Act, the arbitrator awarded Demuth $309,000. After subracting the $15,703 Demuth still owed on his loan, the award totaled $293,297.
It's unclear whether Demuth will ever see that money, however — Navient has denied wrongdoing, and says it will appeal the arbitrator's findings.
Navient also denied wrongdoing in agreeing to pay up to $19.7 million to settle a class action lawsuit alleging that it continued to autodial thousands of borrowers it knew it had the wrong number for.
Under the terms of the settlement, which was granted final approval on July 13, affected borrowers who filed claims by the May 26 deadline are expected to receive $200 to $350 each.
Robocalling federal student loan borrowers
Unless they've withdrawn it, most borrowers who have taken out a student loan since the summer of 2009 have consented to being autodialed.
Under changes to the Telephone Consumer Protection Act sought by the Obama administration and enacted by Congress in 2015, loan servicers would have a right to make a limited number of automated calls to federal student loan borrowers who have fallen behind or defaulted on their payments — even if they haven't granted their consent.
The new rules would also allow loan servicers to call federal student loan borrowers who haven't missed a payment, in order to alert them to a "time-sensitive event" that could create problems for them, such as a change it the amount or timing of payments due.
The Obama administration asked for the rule changes because it wanted loan servicers to be more proactive in reaching out to borrowers to make them aware of the availability of income-driven repayment plans that can reduce the burden of monthly student loan payments.
Borrowers who are enrolled in such plans are less likely to default on their loans, because they pay as little as 10 or 15 percent of their monthly discretionary income toward their student loan debt. Those who have no income don't have to make payments at all.
But loan servicers argue that new rules for contacting federal student loan borrowers are far more restrictive than Congress and the Obama administration intended.
The rules — which were adopted by the Federal Communications Commission in August, 2016, but have yet to take effect — would allow loan servicers to make up to three calls a month to federal student loan borrowers, regardless of whether they have granted consent.
Navient and several other loan servicers have petitioned the FCC to raise the three-calls-per-month limit, saying they need the ability to reach out to borrowers more often — three times a week, or 10 times per month — in order to get through to them.
"The evidence shows that it is necessary for lenders to reach borrowers multiple times to explain and enroll them in these programs, and restricting calls to borrowers who have already fallen into loan delinquency or default could create a barrier between borrowers and the repayment plan that will best meet their needs," attorneys for loan servicers said in the petition.
In justifying limits on the number and duration of calls that loan servicers collecting student loans and other government debt can make, the FCC said robocalls represent the single largest category of complaints it receives.
In addition to Navient, loan servicers appealing the FCC rules are Great Lakes Higher Education Corp., Nelnet Inc., the Pennsylvania Higher Education Assistance Agency (PHEAA), and the Student Loan Servicing Alliance (SLSA).
In the mean time, consumer groups including the National Consumer Law Center, the Center for Responsible Lending, and the Consumer Federation of America, have petitioned the FCC to take enforcement actions against Navient, alleging "massive and continuous violations of the Telephone Consumer Protection Act against student loan debtors."
---