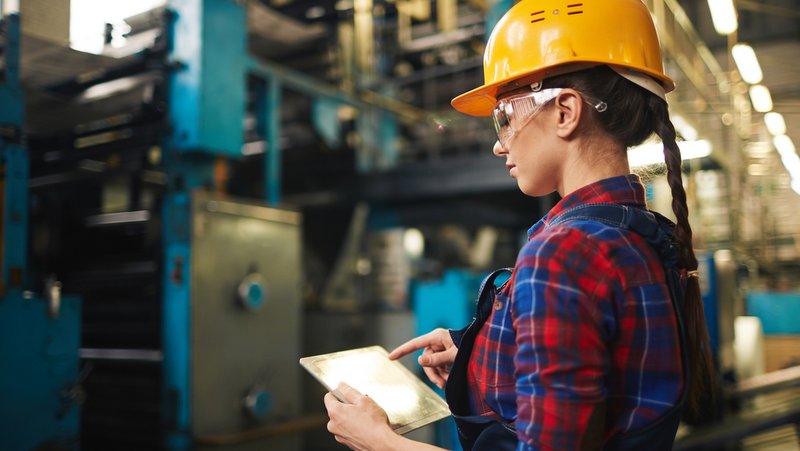 If Democrats are going to pick up seats in Congress next year, they know they're going to have to do better among white, working-class voters who voted for Donald Trump last November.
Democrats this week launched a campaign offering "A Better Deal," making a case that instead of serving elites and special interests, they are out to "build an America in which working people know that somebody has their back."
Democrats say they'll do this by:
Creating 15 million jobs by investing $1 trillion in infrastructure — glamorous stuff like roads and bridges, water and sewer lines, public transit and airports.
Slashing the cost of living — largely through tougher regulations on everything from prescription drugs to cable TV bills.
Training more people to qualify for well-paid jobs by creating new apprenticeship programs, providing tax credits to employers who provide worker training, and letting businesses help develop the curriculum at community colleges and technical schools.
"Although the economy is recovering and corporate profits are climbing, many job openings remain unfilled, and businesses are still not investing in their workers to make sure they have the skills to grow the economy and get ahead," Senate Democrats said in unveiling their plan today. "Millions of Americans, especially those without a college degree, are searching for a path to a good job that will help provide for their families."
This is a noticeable shift in messaging from Hillary Clinton's "New College Compact," which promised "debt-free degrees" for most college students.
College has undeniably created pathways to better jobs for millions of workers — a recent study by Georgetown University's Center on Education and the Workforce concluded that workers with college degrees now command about two-thirds of all "good jobs."
But Democrats did their homework before launching their "Better Deal" campaign, analyzing messages that would resonate the most strongly among whites without college degrees, Politico reports.
It's a group of voters that, by and large, didn't think much of Clinton or her "New College Compact" — only 29 percent of whites without college degrees voted for her.
"In short, when these voters hear people tell them that the answer to their concerns is college, their reaction is to essentially say — don't force your version of the American Dream on me," pollsters Pete Brodnitz and Jill Normington said in presenting the results of their latest research to Democratic Party strategists.
When Credible polled millennials about their financial prospects in March, shortly after Trump took office, those without college degrees were the most optimistic that their finances would improve "a lot" in the months ahead. Trump's promises to bring manufacturing jobs back to the U.S. may have appealed to many.
But Credible's poll found that the more education millennials had, the more likely they were to be employed full-time, and to report that their personal finances had improved in the last 12 months.
---