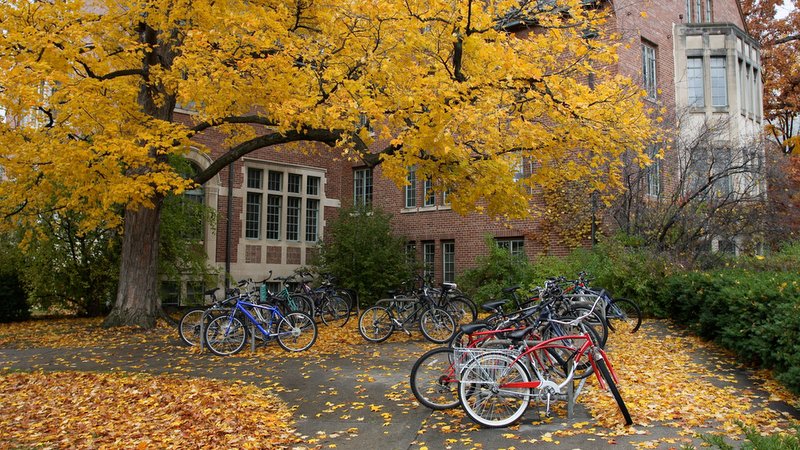 Alaska and North Dakota are the only states that spend as much on higher education today as before the great recession, according to an analysis by Young Invincibles, a group that advocates for Millennials on health, higher education, and economic issues.
The report looked at not only state spending per student, but 39 other variables including average tuition, state financial aid programs, and racial attainment equity — the gap between whites and African Americans and Latinos with college degrees. Each state was assigned letter grades, with 19 states getting an "F," up from 11 a year ago.
Young Invincibles 2016 state report cards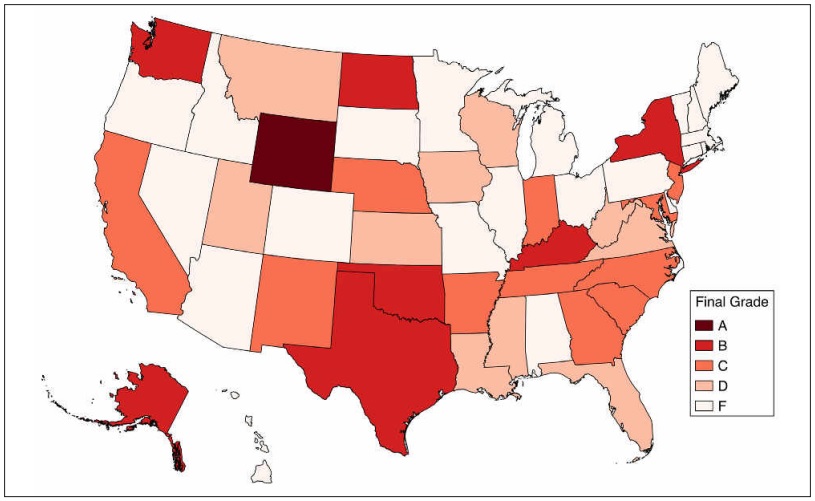 Source: younginvincibles.org
As states cut funding, public colleges raise tuition to make up the gap — meaning families must pay a greater share of the expense of college, which often means taking on more student loan debt.
Young Invincibles ranked the 10 states where the "family share" of total college costs was the highest:
Vermont (82 percent)
New Hampshire (81 percent)
Delaware (73 percent)
Colorado (73 percent)
Pennsylvania (72 percent)
Rhode Island (70 percent)
Michigan (70 percent)
Alabama (64 percent)
South Carolina (63 percent)
Ohio (63 percent)
The 10 states with the lowest family share of family costs:
Wyoming (15 percent)
California (22 percent)
Alaska (26 percent)
New Mexico (32 percent)
North Carolina (34 percent)
Hawaii (34 percent)
Florida (35 percent)
New York (36 percent)
Nevada (36 percent)
Idaho (38 percent)
A total of 18 states failed a new measure of racial attainment equity. A recent study by liberal think tank Demos found that while higher education is touted as a way to level the playing field between students from different backgrounds, student loan debt exacerbates the wealth gap between black and white students.
Not surprisingly, there's considerable support among Millennials for boosting state funding for pubic colleges — a Young Invincibles poll found 81 percent are in favor. That support runs across party lines, with 67 percent of Republicans, 82 percent of Independents, and 92 percent of Democrats favoring increased state funding for pubic colleges, the group said.
Reinvesting in higher education is just one way states can help address the student loan debt crisis, according to another report from Generation Progress. The left-leaning, youth-focused advocacy group ways states should help borrowers refinance student loans at lower rates, and abolish punitive penalties for borrowers in default, among other measures.
---