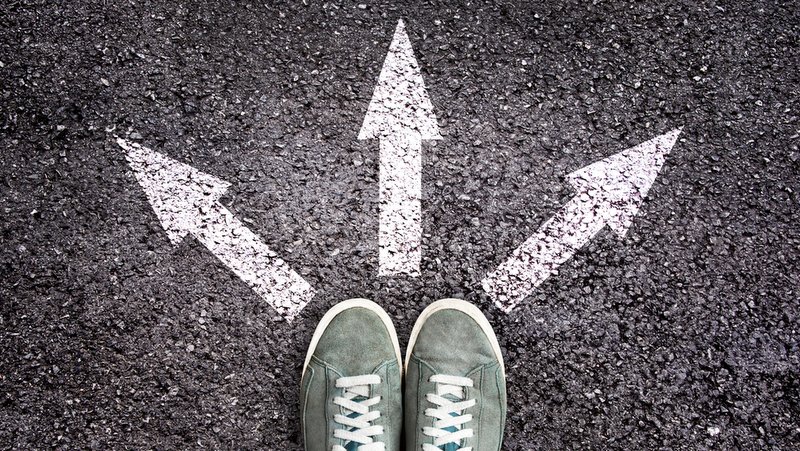 Three companies are now responsible for collecting payments on more than 90 percent of outstanding federal student loan debt, after antitrust regulators raised no objections to Nelnet's acquisition of a larger rival, Great Lakes Educational Loan Services Inc.
When it announced the proposed $150 million acquisition of Great Lakes in October, Nelnet was the smallest of the "big four" government student loan servicers. Now it's the largest of the "big three."
There could be even less competition between loan servicers next year, depending on the ground rules the Trump administration adopts for a new government student loan web portal slated to launch in 2019.
Together, the three biggest student loan servicers — Nelnet, AES / FedLoan Servicing, and Navient — collect payments from about 30 million borrowers who owe $950 billion, or 93 percent of outstanding government-owned student loans.
The remaining 7 percent of the government's student loan portfolio is serviced by five not-for-profit companies — the Missouri Higher Education Loan Authority (MOHELA), Higher Education Services Corp. (New York), Granite State Management and Resources (New Hampshire), the Oklahoma Student Loan Authority (OSLA), and CornerStone Education Loan Services (Utah).
What it means for borrowers
Borrowers typically don't get to choose their loan servicer unless they're consolidating federal loans. So the question becomes whether having fewer loan servicers creates economies of scale that drive improvements in customer service, or weakens the competition that serves as an incentive to do right by borrowers.
Over the years, the Consumer Financial Protection Bureau has documented many instances in which loan servicers charged unnecessary fees and interest, or failed to make troubled borrowers aware of programs like income-driven repayment that could help them avoid deferment and forbearance.
The Department of Education's existing contracts with loan servicers are in place until June, 2019. The government is moving to build a single web portal that all federal student loan borrowers will be able to use to manage their loans — a contract that Nelnet and Great Lakes had already joined forces to bid on.
The idea for a single web portal was put forward by the Obama administration, which envisioned that borrowers would continue to be served by multiple loan servicers who would be subject to performance-based standards.
The Trump administration put the brakes on that plan, and it remains to be seen whether loan servicers will compete for borrowers when the portal launches next year, or if one company will be awarded responsibility for the government's entire student loan portfolio.
For now, the Department of Education allocates new borrowers to loan servicers based on their past performance, which it reviews every three months. In the last round of evaluations, Nelnet and Great Lakes received higher borrower satisfaction ratings than their competitors.
But borrower satisfaction is only 35 percent of each loan servicer's overall score — the government also considers the percentage of borrowers who are current on their payments.
MOHELA, Great Lakes and HESC/Edfinancial Services racked up the highest scores in the last round of evaluations, so 48 percent of all new borrowers are being assigned to those companies during a six-month period ending Feb. 28, 2018.
Antitrust concerns
Nelnet's acquisition of Great Lakes was originally scheduled to close on Jan. 1. But the deal was delayed when the Department of Justice requested additional information, the companies said in a Dec. 21 regulatory filing.
One measure of market concentration used by regulators, the Herfindahl–Hirschman Index, or HHI, suggests that Nelnet's acquisition of Great Lakes turns what was formerly a "moderately concentrated market" into a "highly concentrated market."
An unofficial, back-of-the-envelope calculation shows that the index increases by 828 points, to 3,083, when the market shares of top student loan servicers are plugged into the HHI before and after the deal. According to the Department of Justice's antitrust division, acquisitions that increase the HHI by more than 200 points in highly concentrated markets "are presumed likely to enhance market power" under guidelines issued by the Department of Justice and the Federal Trade Commission.
The Hart-Scott-Rodino Antitrust Improvements Act of 1976 requires the FTC's Bureau of Economics to "investigate market dynamics to determine if (proposed mergers) will harm consumers." The act gives the FTC authority to intervene if it concludes a merger would "reduce competition and lead to higher prices, lower quality goods or services, or less innovation."
Acquisition closes
With deregulation a hallmark of the Trump administration, it's perhaps no surprise that, in the end, antitrust regulators raised no objections to Nelnet's acquisition of Great Lakes. On Wednesday, Nelnet announced that it had closed the deal, paying $150 million in cash.
For the time being, most borrowers won't notice a difference. Nelnet and Great Lakes will continue to compete for new borrowers under existing contracts with the Department of Education, and maintain their own servicing operations and teams under their respective brands.
Those contracts expire next year, and Nelnet said its acquisition of Great Lakes puts it in a position to expand the companies' combined market share. Nelnet and Great Lakes have been working for almost two years through a joint venture to develop "a new, state-of-the-art servicing system for government-owned student loans," the company said.
The servicing platform under development will use modern technology "to effectively scale for additional volume, protect customer information, and support enhanced borrower experience initiatives. The efficiencies gained by leveraging a single platform for government-owned loans supporting millions more borrowers will give Great Lakes and Nelnet opportunities to invest in strategies to further enhance borrower experiences."
Last year, Nelnet said, Great Lakes earned $230 million in revenue servicing student loans. In its last quarterly report to investors, Nelnet said its own loan systems and servicing business generated $167 million in revenue during the first nine months of the year.
---