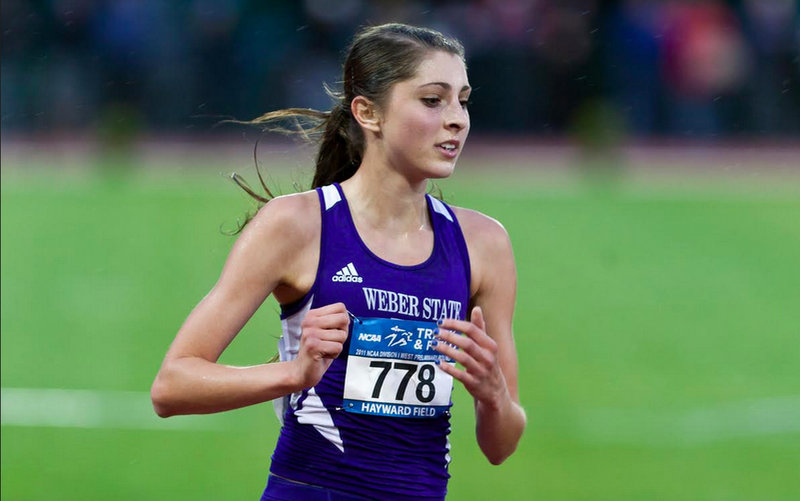 Six years ago, Sarah Sellers was a promising distance runner at Weber State Unversity in Ogden Utah, when her collegiate career came to an an abrupt end after she broke her foot during a race.
Now she's a full-time a nurse anesthetist in Tucson, Arizona, pulling 10-hour shifts at Banner Health Center — a job that Sellers plans to show up for today.
Never mind that on Monday, the 26-year-old working-class athlete finished second in the Boston Marathon, a result that guarantees her an invitation to the 2020 Olympic trials.
"It's really rewarding and gives me perspective on life," Sellers said of her intention to keep her nursing job as she trains for the Olympics. She and her husband will use her $75,000 in prize money to pay down their student loans, the Washington Post reports.
To many, it seemed like Sellers came out of nowhere, finishing ahead of many high-profile runners with sponsors that help athletes put in the long hours of training needed to be a competitive distance runner.
But even though she's working full time, Sellers gets up at 4 a.m. to put 85 about miles of roadwork in every week under the supervisions of Weber State coach Paul Pilkington, the Salt Lake City Tribune reports. Sellers not only won the Huntsville Marathon in Utah last fall, she set a new course record of 2:44:27.
She finished the prestigious Boston Marathon just 4 minutes, 10 seconds behind two-time Olympian Des Linden, who was the first American woman to win the 26.2-mile race since 1985.
WSU Track Alum, Sarah Sellers Callister, finished 2nd at the Boston Marathon this morning!!! Way to go, Sarah!#WeAreWeber pic.twitter.com/8MPaZwEztp

— Weber State Track (@WeberStateTrack) April 16, 2018
Nurse anesthetist Sarah Sellers crosses the finish line at the Boston Marathon in 2:44:04 on Monday, April 16 2018.
Conditions — windy and rainy, with temperatures not far above freezing at the start of the race — were described as some of the worst in the legendary race's 100-year-plus history.
"She has the right mentality. She's very tenacious and tough mentally," Pilkington told the Tribune. "In such bad conditions … that played to her benefit."
---