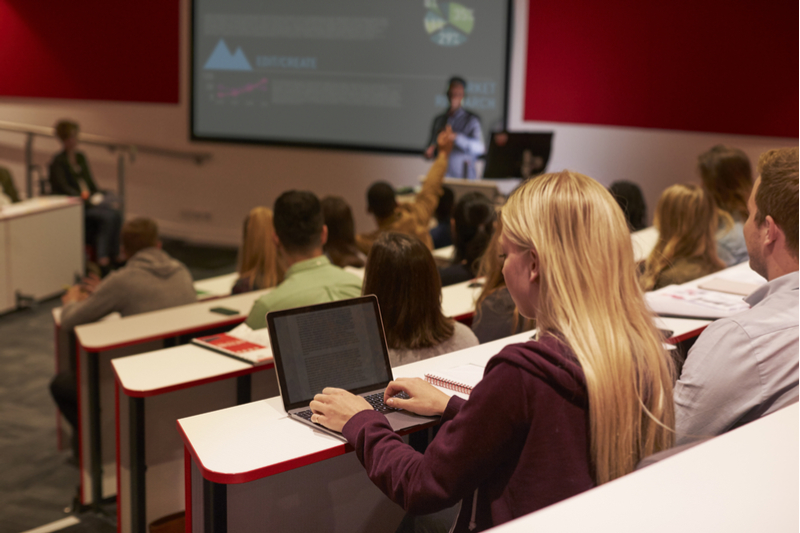 The big day's still more than a year away, but two candidates who hope to win their parties' nominations and face off in the November 2016 presidential election are betting voters are ready to hear more about their positions — and that they'll be heard above the primary din.
By staking out detailed positions on substantive issues like student lending and higher education reform, Republican Marco Rubio and Democrat Hillary Clinton hope to show that they feel the pain inflicted by soaring college costs that can leave graduates burdened with student loan debt.
In line with their respective parties' world views, Rubio has honed in on college costs — which he proposes to tame by unleashing the forces of innovation and competition — while Clinton is more focused on ramping up government assistance to students and their families to help them pay for college without taking on debt.
With the primaries set to kick off Feb. 1 in Iowa, Rubio chose the Des Moines Register to outline his higher education reform plan this month, which includes these key points:
Reform accreditation. Rubio says welcoming "low-cost, innovative higher education providers" to compete in the marketplace will force existing colleges and universities to lower their prices.
Transparency. Requiring schools to tell students how much they'll earn with the degree they have in mind before taking out loans will ensure they "earn the right degree at the right price," Rubio says. Iowa Sen. Chuck Grassley has outlined a similar approach in a bill he's introduced, the "Know Before You Owe Federal Student Loan Act of 2015."
More flexible financial aid. Rubio says financial aid should be available to help working students attend online schools, or take classes at night and on weekends.
Student loan reforms. Rubio says he supports income-based repayment of traditional loans and, more vaguely, wants to create "new alternatives" to student loans.
The premise of Clinton's "New College Compact" is that "students should never have to borrow to pay for tuition, books and fees to attend a 4-year public college in their state."
The plan — which would cost $350 billion over 10 years, to be paid for by closing tax loopholes for the rich — envisions the federal government making "a major new investment" in higher education, including grants to states that commit to ramp up their own spending.
More than half of the program's budget would be earmarked for grants to states and colleges, providing free tuition at community colleges, among other perks.
Another big chunk — about a third of funds — would help as many as 25 million students refinance existing student debt.
Not content to let Republicans claim innovation, transparency and accountability as their exclusive causes, Clinton says students should be able to use federal aid to pay for promising or proven online programs that offer certificates or "nanodegrees."
Clinton's compact would seek not only to boost college enrollment, but graduation rates, by providing grants to schools that invest in programs that are "proven to boost completion" and penalizing colleges whose students aren't able to repay their loans.
Accreditation issues shouldn't stifle innovation by low-cost, technology-enabled programs Clinton says, but "we will not tolerate programs that fall short" in the outcomes department.
While it's too soon to say whether Clinton or Rubio will win their respective parties' nominations, both candidates should be commended for outlining their positions early in the process and setting the stage for further debate.
Credible is a multi-lender marketplace that allows borrowers to request competitive loan offers from vetted lenders, without affecting their credit scores.
---