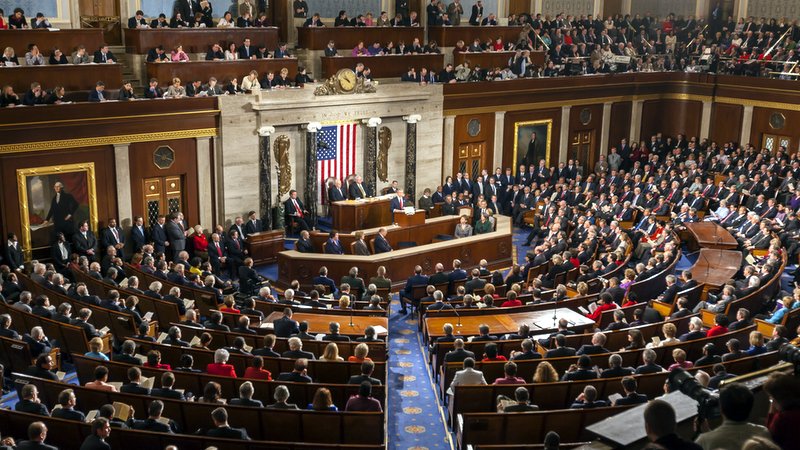 Legislation to overhaul the federal student loan system introduced today by House Republicans would eliminate up-front fees and increase borrowing limits for most types of government student loans.
But tighter limits on loans to parents could leave many families turning to private lenders once they hit their limits on federal loans, and the elimination of subsidized loans to low-income students could cost some families thousands in additional interest payments.
In the name of simplifying loan repayment, the Promoting Real Opportunity, Success, and Prosperity through Education Reform (PROSPER) Act would also close the doors to several existing income-driven repayment programs. These programs — PAYE, REPAYE, IBR and ICR — can lead to loan forgiveness after 10, 20 or 25 years of payments.
Those programs would be replaced by a new income-driven repayment plan that would put a cap on total interest charges, preventing loan balances from growing faster than students can repay them. Although the new income-driven repayment plan would not provide "time-based" loan forgiveness, the cap on interest charges could wind up being worth more to some borrowers (see analysis below).
The PROSPER Act would also eliminate Public Service Loan Forgiveness for future borrowers, but allow existing borrowers to continue in their current repayment plan and qualify for time-based loan forgiveness, if eligible.
Congress hasn't made big changes to student lending in nearly a decade. Backers of the legislation say it would "simplify and improve student aid" by creating a system with "one grant, one loan, and one work-study system."
But as is the case today, undergraduates, graduate students and parents taking out federal student loans would all pay different interest rates and have different borrowing limits.
New federal student loan limits
If the PROSPER Act becomes law — and there's likely to be plenty of debate and compromise before it does — overall federal borrowing limit for undergrads who are dependent on their families would increase by $8,000, to $39,000.
According to The Institute for College Access & Success (TICAS), average student debt for 2016 graduates of public and nonprofit colleges ranged from $20,000 in Utah to $36,350 in New Hampshire.
The PROSPER Act would allow students classified as independent (including those who are at least 24 years old, or have served in the military or been married) to borrow up to $60,250 in the course of pursuing an undergraduate degree — a $3,000 increase from the current limit.
Federal loan limits for graduate students — who often run up student loan debt balances of $200,000 or more to obtain degrees in law and medicine — would increase to $150,000, up from $138,500 today. Medical school students and others pursuing certain health-related degrees would be allowed to borrow up to $235,500, up from $224,000 today.
But graduate students would no longer be eligible to take out PLUS loans, which today can be used to finance any amount up to a school's certified cost of attendance, minus other aid and loans already received.
Parents taking out federal student loans to help their children get their undergraduate degree would have tighter borrowing limits — $56,250 for each child seeking a degree.
Currently, parents can take out PLUS loans up to the certified cost of attendance at each child's school, minus other aid the child has already received, and parent PLUS loans accounted for 12 percent of all federal loans made in the 2016-2017 academic year, according to The College Board.
Student loans, by type, 1996-2017
Annual student lending by loan type, 1996-97 to 2016-17. Source: The College Board.
Student loan interest rates and fees
Although the PROSPER Act would leave the current formula for setting rates on federal student loans in place, it would eliminate up-front fees on government loans.
The 4.26 percent up-front fee on PLUS loans adds about 1 percentage point to the annual percentage rate (APR) on PLUS loans. The up-front fee on loans to students is currently 1.066 percent.
The National Association of Student Financial Aid Administrators estimates that those upfront fees cost the average undergraduate $235, and the average graduate student $1,145.
Rates on federal student loans would continue to be fixed for life. Rates on loans to new borrowers would be recalibrated once a year to track 10-year Treasury yields, using the same formula in place today.
| | | | |
| --- | --- | --- | --- |
| Loan type | 10-year Treasury note | Add-on | Fixed interest rate |
| Undergraduate |  2.4% |  2.05% |  4.45% |
| Graduate and professional students | 2.4% |  3.6% |  6.0% |
| Parents |  2.4% |  4.6% |  7.0% |
Source: U.S. Department of Education.
No more subsidized loans
Following through on a proposal floated by the Trump administration in May, the PROSPER Act would do away with a break on interest charges that low-income students receive while they're still in school.
Today, students who can demonstrate financial need can qualify for subsidized federal loans, which don't start racking up interest until six months after they leave college. Interest charges on other federal and private student loans starts piling up as soon as they're taken out.
Under the PROSPER Act, interest on all federal student loans would start accruing the day the money is disbursed, although borrowers would continue to have the option of deferring payments until 6 months after graduation.
These additional interest charges on loans made to low-income borrowers would generate an estimated $38.9 billion in revenue over the next decade.
A recent Credible analysis estimated that a student taking out the $23,000 lifetime maximum in subsidized federal student loans would make an additional $4,000 in interest payments if the interest break was eliminated.
Cap on interest charges vs 'time-based' loan forgiveness
The PROSPER Act would provide a safety net for borrowers who have trouble repaying their loans on the standard 10-year repayment plan.
Borrowers who could not afford their monthly payment would have the option of enrolling in an income-driven repayment plan that would allow them to pay as little as 15 percent of their discretionary income toward their student loan debt.
Unlike existing income-driven repayment plans like PAYE and REPAYE, the PROSPER Act would let borrowers off the hook once they'd paid the same total amount of principal and interest that they would have been obligated to repay in the standard 10-year plan.
That's an important distinction, because under the current rules, making smaller monthly payments over a longer period of time can result in thousands of dollars in additional interest charges.
The value of the cap on interest charges provided by the PROSPER Act's income-driven repayment program would be greatest for students taking out large loans and earning modest salaries after graduation.
The cap would help many borrowers who would not qualify for loan forgiveness under existing programs and in some cases, would be worth more than the loan forgiveness offered to borrowers today.
According to the Department of Education's repayment estimator, a hpyothetical graduate with $83,000 in student loan debt ($23,000 in undergraduate loans at 4.45 percent, and $60,000 in graduate school debt at 6 percent) would pay $903 a month in the standard 10-year repayment plan, or $108,372 in total.
If that borrower enrolled in REPAYE with an adjusted gross income of $50,000, their payments would start out at $266 a month, but stretch out over 24 1/2 years (it takes 25 years of payments for borrowers with graduate school debt to qualify for loan forgiveness). All told, they'd pay $171,158 to retire their debt — $62,786 more than in the 10-year plan.
If that same borrower were eligible to enroll in the more generous (and more restrictive) PAYE program, they'd qualify for loan forgiveness after 20 years. After making $119,662 in payments, they'd have the remaining $50,058 in principal and interest forgiven.
Under the PROSPER Act, borrowers stretching out their payments in an income-driven repayment plan couldn't qualify for "time-based" loan forgiveness. But they would be off the hook after paying an amount of principal and interest equal to what they would have paid in the standard 10-year repayment plan. So in this case, a borrower would be able to stretch out their payments over a longer period of time, but make no more than $108,372 in payments.
---