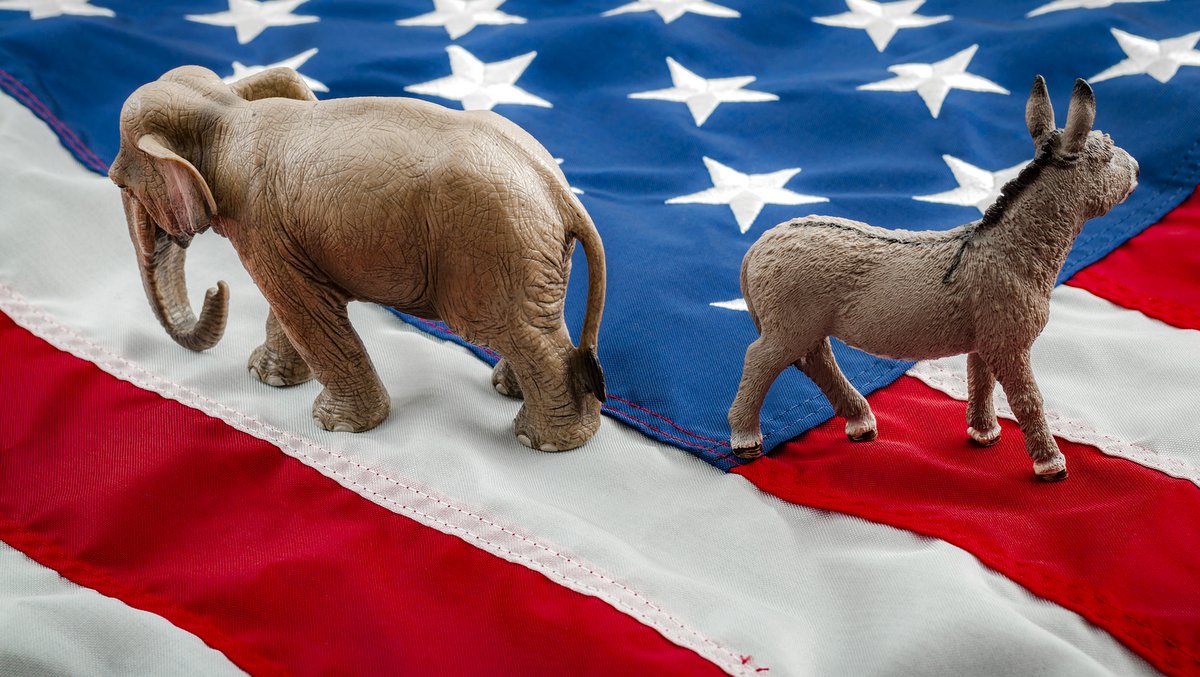 The Higher Education Act — legislation that, among other things, spells out how much you can borrow from the government when you go to college, how much it will cost you, and what your options will be if you have trouble paying it back — used to be updated every 4 to 6 years.
But thanks to Congressional gridlock, the Higher Education Act has only undergone one comprehensive update ("reauthorization") this century — in 2008.
Now, with Congress divided after the midterm elections, many observers don't expect the act to be reauthorized until after the 2020 elections, which would represent the longest stretch without an update since the bill's passage in 1965.
That might not be an entirely bad thing, if you'd been worried about Republican proposals to rein in lending to graduate students, or curtail loan forgiveness for future borrowers.
But even when Republicans controlled both the House and Senate, they were unable to bring their controversial reauthorization bill — the PROSPER Act — to a vote on the House floor.
Now that Democrats have regained a majority of seats in the House, they could try to advance some version of their answer to the PROSPER Act — the Aim Higher Act — to force the hand of Senate Republicans.
But Republican control of the Senate (not to mention President Trump's veto power) means Democrats will probably be limited to showing voters what they would be willing to do if they had control of the House, Senate and executive branch.
After the 116th Congress convenes in January, political maneuvering around higher education issues "will very likely be a kind of dress rehearsal for 2020 in terms of substantive policy proposals," Barmak Nassirian of the American Association of State Colleges and Universities tells Inside Higher Ed.
"The prospect that the new Congress will consider a bill to reauthorize the Higher Education Act remains remote," a team of reporters at The Chronicle of Higher Education concluded today, with any hope lying with the Senate education committee initiating the process.
So unless there's a bipartisan compromise in the Senate, some troubling problems that many Democrats and Republicans agree really need addressing probably won't be fixed anytime soon.
Here's a roundup of some of the issues surrounding the provision of federal student loans that some lawmakers on both sides of the aisle would like to tackle.
It's too hard to apply for federal financial aid
Guidance counselors recommend that all college-bound high school students complete the Free Application for Federal Student Aid (FAFSA). But the FAFSA is so complex that only about 60 percent of high school grads submit the application. According to the National College Access Network, that means more than $24 billion of financial aid goes unclaimed every year.
In 2015, the National Association of Student Financial Aid Administrators (NASFAA) published a comprehensive set recommendations for simplifying the FAFSA. Although lawmakers on both sides of the aisle have gotten behind a number of bills to streamline the FAFSA process, none of this legislation has gained any traction.
Federal loan limits haven't changed in a decade
While the "net" cost of college tuition, room and board has increased 28 percent over the last decade at public schools and 11 percent at private schools, federal student loan limits haven't budged. That's seen as a good thing by some Republicans, who worry that easy access to federal student aid has helped drive up the cost of college. But many Democrats worry that a growing number of students are having trouble paying for school, or are turning to costlier private student loans (although rates offered by private lenders can be competitive with federal PLUS loans and loans to grad students).

Although the average annual net price of attendance has risen to $14,880 at public colleges and $27,290 at private nonprofit institutions, the annual federal borrowing limits for freshman students are $5,500 for those who depend on their parents, and $9,500 for independent students.
Repayment plans are too complex
There's general agreement that there are just too many federal student loan repayment plans — eight all told. In addition to the standard 10-year repayment plan, there are extended and graduated plans for borrowers having trouble making their monthly payments, and no less than five income-driven repayment plans (PAYE, REPAYE, IBR, ICR and ISR).
Both the Republican PROSPER Act and the Democrat's Aim Higher Act would reduce the number of repayment plans available to new borrowers to two: the standard repayment plan, and a single income-driven repayment plan. But the devil is in the details, with leaders of both parties differing on how to calculate monthly payments and loan forgiveness in those IDR plans.
Student loan forgiveness is a mess
Income-driven repayment programs can provide loan forgiveness for borrowers who haven't been able to pay off their loans after 20 or 25 years. Loan forgiveness can kick in after as little as 10 years for workers with government or public service jobs. But the getting into and staying in one of these plans can be complex — borrowers have to certify their incomes each year, and many have run into unexpected difficulties.
But as income-driven repayment programs have become more popular, there's growing concern about how much they will cost taxpayers, and whether they provide relief to those who need it most. A 2016 GAO study concluded that taxpayers were on track to subsidize $74 billion in borrower relief — much of it targeted to high-earning with graduate degrees, critics say.

The PROSPER Act proposed eliminating the Public Service Loan Forgiveness program for future borrowers, and revamping loan forgiveness for everyone else, by replacing "time-based" loan forgiveness with a cap on interest charges at no more than what borrowers would pay in the standard 10-year plan.
Concerns about the cost and fairness of loan forgiveness aren't limited to Republicans — the Obama administration had proposed scaling back loan forgiveness by $49 billion, largely at the expense of grad students.
Interest rates are headed up again
Since 2013, interest rates on federal student loans to new borrowers have been indexed to 10-year Treasury bonds. That worked well for borrowers when interest rates were low. But now rates for new borrowers are going up — they've increased for two years in a row.

Democrats haven't made much noise about those increases — yet. But if rates keep going up, the interest charges that pile up could make it even harder for borrowers to make a dent in their loan principal, and renew the debate over federal student loan rates.
The PROSPER Act would have eliminated a need-based subsidy that keeps interest charges from racking up while students are still in school. But in return, it also would have done away with upfront fees that NASFAA estimates cost the average undergraduate $235, and the average graduate student $1,145.
When interest rates were low, Sen. Elizabeth Warren and other Democrats argued that the government should let borrowers paying high rates on older loans refinance them. Currently, only private lenders offer that option.
A piecemeal approach?
Changes to the federal student loan system don't HAVE to be part of a reauthorization of the Higher Education Act.
The last big changes — which made the government the direct provider of federal student loans, instead of a backer of loans made by private lenders — were incorporated of the 2010 legislation that helped create Obamacare.
But it's important to remember that at the time, one party (the Democrats) controlled the House, Senate and executive branch, and there was a real sense of urgency created by the recession that followed the 2007-2008 financial crisis.
Today, critics can find many faults with the student loan system. But it's not like the wheels are going to fall off tomorrow.
While major changes may be unlikely before the 2020 election, there could be opportunities for lawmakers to advance individual bills that solve some of the less controversial problems, like FAFSA reform.
To get a taste of what could be in store, check out bills that NASFAA has been tracking during in the 115th Congress.
---