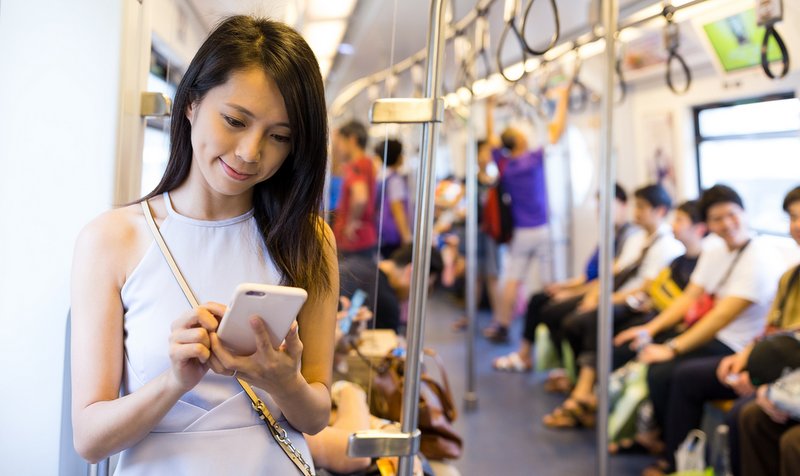 The cosmetics conglomerate behind brands like Estée Lauder and Clinique is the latest big-name company to seek an edge in recruiting and retaining millennial workers by offering to help them pay down their student loans.
The Estée Lauder Companies — which collectively employ 46,000 worldwide, and racked up $11.82 billion in sales last year — will chip in $100 a month to help eligible workers pay down their student loan debt, with a lifetime cap of $10,000.
As the economy heats up, there's more competition for talented workers, particularly in fields that are in demand, such as computer science and engineering.
Although college graduates have good employment prospects, millennials typically leave school with upwards of $30,000 in student loan debt, which can stand in the way of goals like starting a family and buying a home.
So a growing number of companies are providing student loan repayment assistance as a recruiting tool that differentiates them from their competitors.
When outplacement and executive coaching firm Challenger, Gray & Christmas surveyed human resources managers at 100 companies last year, it found that 22 percent already offer student loan repayment assistance, and that 72 percent were looking into providing it.
Younger workers say getting help repaying student loans is a perk they value nearly as much as health insurance and 401(k) matching. Student loan repayment ranks higher than employee benefits like health flexible savings accounts, financial planning assistance, and commuter benefits.
Some big companies already offering student loan repayment assistance include household names like Fidelity, PricewaterhouseCoopers (PwC), Aetna, and Staples.
But companies of all sizes are turning to program administrators — fintechs like FutureFuel, Gradfin, Peanut Butter, and Tuition.io — to help them set up and run their student loan repayment assistance programs. Credible works with each of those fintech companies to help employees get even more out of such programs by refinancing their student loans at lower interest rates.
The Estée Lauder Companies, which partnered with Tuition.io to launch its student loan repayment assistance program, says about two-thirds of employees who have signed up are millennials 35 years old or younger.
"We know that student loans are an increasing burden for current and potential talent," said Latricia Parker, executive director, global benefits. The Estée Lauder Companies' student loan contribution program is just one example of how the company is "executing its goal of being the best home for talent," she said.
Consumer watchdog uncovers problems
Employers that decide to provide student loan repayment assistance to their workers sometimes find that loan servicers — the companies who collect payments on behalf of the government and other lenders — can be a pain to deal with.
Student loan borrowers are often repaying multiple student loans with different terms, conditions, and repayment schedules. Employers (or fintech companies serving as program administrators) may have trouble accessing information about their employee's student loans such as loan balances, interest rates, and repayment plan information.
The Consumer Financial Protection Bureau recently identified some problems that crop up, including:
Outdated technology used by some loan servicers makes processing payments by employers "unnecessarily complicated." Payment processing errors may cause delays that result in additional interest charges, or payments may even be rejected by student loan servicers.
Some loan servicers won't accept electronic payments — 15 to 30 percent of companies say this has been an issue for them.
Companies would like to make batch payments on behalf of many employees, but some loan servicers aren't able to accept them.
Making the most of student loan repayment assistance
For workers who are in a position to take advantage of student loan repayment assistance offered by their an employer, the Consumer Financial Protection Bureau offers the following advice to avoid losing access to benefits or paying excessive interest or fees:
Pay off high-interest loans first. Making payments on multiple loans? You'll maximize your savings by having your employer's contribution applied to the loans with the highest interest rates.
Provide standing instructions to your loan servicer on how to handle your payments. Your program administrator may provide specific instructions to your loan servicer for every payment issued, and you may be able to customize those instructions.
Borrowers who hope to qualify for Public Service Loan Forgiveness need to be especially alert. If you pay more than the minimum you owe for the month, make sure your loan servicer does not classify you as "paid ahead," and push back the due date for your next payment. Payments made while borrowers are in "paid ahead" status are not considered qualifying payments for the Public Service Loan Forgiveness program.
---