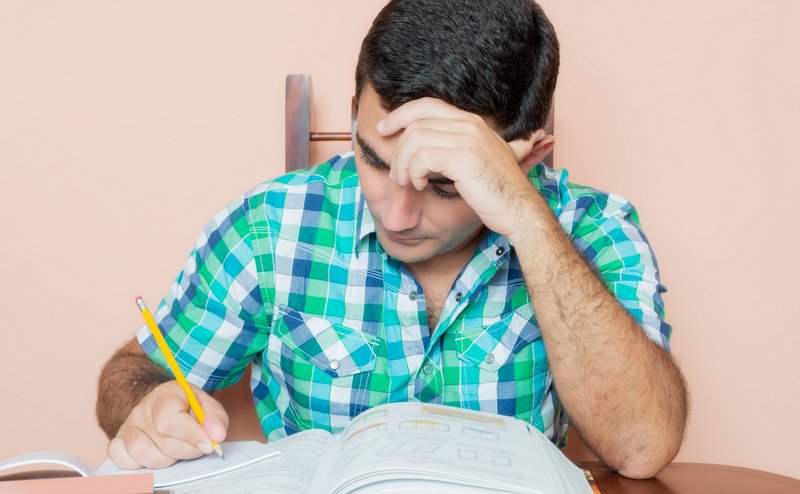 When Donald Trump announced a repeal of the Deferred Action for Childhood Arrivals immigration policy, the future of more than 793,000 young undocumented immigrants was suddenly up in the air. The DACA program had provided a renewable path to legal residence and the ability to work and go to school for people brought into the U.S. before age 16 by their parents without legal authorization.
With the end of the program slated for March 2018, it will take congressional action to reinstate it. Legislation could enable the so-called dreamers — named for the 2001 DREAM act that would have given them a path to citizenship but which never passed — to stay and keep their work permits and ability to attend college.
Many do go on to college. The question is how they will now pay and, going forward, repay any loans they might have received.
About 20 percent of DACA-eligible residents attend college, according to estimates from the Migration Policy Institute. Another 11 percent completed some college and 5 percent have at least a bachelor's degree. The numbers are low compared to the same age groups of the general population. One reason is money. School is expensive and dreamers' families are typically low-income. Federal aid, whether programs like Pell grants or guaranteed loans, is available only to citizens, legal permanent residents, and certain other categories of people.
Five states that help dreamers with college
Dreamers fall outside of these categories and, so, face greater challenges paying for school. Five states — California, Minnesota, New Mexico, Texas, and Washington — have financial aid programs either specifically for dreamers or available to all unauthorized immigrants. Trying to understand the financial aid status of dreamers is difficult. Most states offer no help. The few that do operate under vastly different state laws, population definitions, policies, and detailed information available.
In California, for example, dreamers can apply for a variety of scholarships, grants, and fee waivers. For one poplar program, the Cal Grant, 24,391 students with DACA status applied during the 2015-2016 academic year out of nearly 223,000. The number that would have received money was "significantly lower," according to the California Student Aid Commission.
"In Minnesota alone, we have 12,000 people who would fall under DACA," said Meghan Flores, manager of the State Grant program at the Minnesota Office of Higher Education. "About 6,300 have applied [for financial aid]."
And that is a cumulative total. For the 2016-2017 academic year, the total number of applicants under the Minnesota Dream Act was 852. Only 485 actually received an award, with a median value of $2,798.50.
Texas does not break out dreamers as a category. Instead, it keeps statistics on so-called affidavit students: those without permanent resident status who sign an affidavit to say they will seek it when they meet federal requirements. In 2015, there were 24,982 such students taking higher education classes in Texas. Of those, 2,957 received state grants totaling $10.97 million: an average of $3,710 per student. Only 97 received loans, which averaged $9,692, or just under $1 million all told. Another 6,735 students received institutional or other non-state aid of $18.7 million.
New Mexico has had a law on the books since 2005 stating that any state-provided financial aid is available to anyone who has graduated from a New Mexico high school or received a GED in the state, regardless of immigration status. The Financial Aid Division of the New Mexico Higher Education Department did not respond to a request for details on what aid has been provided.
In Washington's 2016-2017 academic year, about 1,800 dreamers, about 73 percent of whom had official DACA status, received the State Need Grant, while 500 participated in the College Bound Scholarship program. That compares overall to 68,500 students and 16,000 students, respectively. Washington does not offer dreamers access to loans.
Because state financial aid arrangements are not dependent on federal law, the states could continue providing help after the end of DACA. However, reactions vary by state.
"We will continue to support these students," Flores said. "It's part of our mission."
One driver in Minnesota is the labor market.
"Of course we're paying attention and are cognizant of the impact the end of this act has on our students, community, and work force," she said. "But we're in a tight labor market and have a demand for workers. We have an aging population and have many people who are anticipating retiring and we need a skilled workforce."
According to an email from Matt Flores, Assistant Vice President for University Advancement-Communication at Texas State University, "The university is closely monitoring developments as they relate to the future of the program, but because there has been no definitive determination as to how the DACA program will be impacted, we cannot speculate on how the university will react at this time."
The question ultimately is up to state legislators.
"If DACA is eliminated formally, that would stimulate some sentiment in the state legislature to follow suit, would be my guess," said Texas Commissioner of Higher Education Raymund Paredes. "These students can be a significant benefit to the economy and quality of life of Texas and the state has seen fit to invest in their academic success. I think that is the position that will probably remain in place."
But there are no guarantees.
An end to DACA could also negatively affect the chance for dreamers to stay in the country or work at higher-paying jobs. To date, according to Paredes and Flores, the default rates on student loans has been low and on a par with other students. However, if dreamers have difficulty finding work, that could translate into problems making payments.
Both Minnesota and Texas fund loans to undocumented students through bond issues. Borrowers are required to have decent credit and also need a U.S. citizen or permanent resident to cosign. Ultimately, some cosigners could find they also have a lot to lose with the end of DACA. If a student can't make their payments, in most cases the cosigner is on the hook.
---