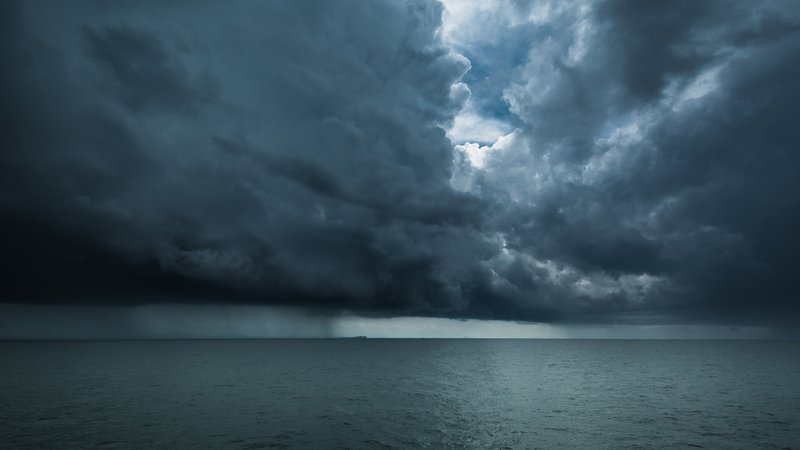 This year "is shaping up as the year of student loan servicing enforcement" at the Consumer Financial Protection Bureau, with several investigations focused on companies that collect payments on student loans in progress.
That's according to Ori Lev, who before becoming a partner in the Washington, D.C. office of law firm Mayer Brown, was a founding member of the CFPB, where he served as a deputy enforcement director for litigation.
Several student loan servicers — companies that collect payments from borrowers — have disclosed that they are responding to inquiries from the CFPB that could lead to enforcement actions. The companies include Navient Solutions Inc., Navient subsidiary Pioneer Credit Recovery Inc., The First Marblehead Corp., and Xerox Educational Services Inc.
While not all CFPB investigations result in enforcement actions, the agency "has identified student loan servicing as one of its priorities over the next two years — with full knowledge of the pipeline of investigations nearing conclusion," Lev writes on a Mayer Brown blog that covers the regulation of consumer financial services.
In its only enforcement action against a student loan servicer to date, the CFPB in July, 2015 ordered Discover Bank and its student loan affiliates – The Student Loan Corp. and Discover Products Inc. — to refund $16 million to consumers, pay a $2.5 million penalty, and improve student loan billing and collection practices.
Last fall, the CFPB issued a joint statement of principles on student loan servicing with the Department of Education and Department of the Treasury calling for greater consistency, accuracy, accountability and transparency in loan servicing. The bureau followed up with an annual report on complaints it's received about student loan servicers that could bolster the case for industry-wide standards.
First Marblehead
Since issuing its statement of principles, the CFPB has been working behind the scenes, looking into practices related to the collection of loans including lawsuits against delinquent borrowers.
In a May 11 regulatory filing, The First Marblehead Corp. notified investors that it had received a letter from the CFPB that the bureau was considering legal action over practices allegedly employed by the company in connection with the collection and litigation of delinquent and defaulted private student loans. The loans were securitized (sold to investors) and are now held by the National Collegiate Student Loan Trusts — a deal facilitated by First Marblehead.
The CFPB notified First Marblehead of its investigation under its Notice and Opportunity to Respond and Advise (NORA) process, which allows companies to provide their side of the story. First Marblehead said it "continues to believe that its acts and practices relating to the collection and litigation of private student loans held by the NCSLT Trusts were lawful and met industry standards and, where applicable, the statutory or contractual requirements of the Corporation's other regulators."
Last fall, the Associated Press reviewed court websites in several states, and found a significant increase in the last two years in the number of lawsuits filed over delinquent loans made by private lenders. The AP found that lawyers for the National Collegiate Student Loan Trusts had filed more than 3,000 lawsuits in New York, close to 2,000 in Missouri, and hundreds more in other states including Connecticut.
Navient
In another NORA proceeding, Navient Solutions Inc. disclosed in August that the CFPB's Office of Enforcement was considering legal action against the company over the disclosures it provides to student loan borrowers and its assessment of late fees.
Navient said it is "committed to resolving any potential concerns," through the NORA process, and "continues to believe that its acts and practices relating to student loans are lawful and meet industry standards" and requirements of other regulators.
Since it's been nine months since Navient's disclosure of the CFPB investigation, Lev believes a "consent order or contested enforcement action is likely in the near future."
Pioneer Credit Recovery
Navient had previously informed investors that its subsidiary, Pioneer Credit Recovery Inc., received a Civil Investigative Demand (CID) from the CFPB in November 2014, as part of the CFPB's investigation regarding Pioneer's activities relating to rehabilitation loans and collection of defaulted student debt.
Pioneer was one of five private collection agencies cut loose by the Department of Education in February, 2015, following a review that concluded they were providing inaccurate information to borrowers. The other companies that lost their government contracts were Coast Professional, Enterprise Recovery Systems, National Recoveries, and West Asset Management.
In an April 28 regulatory filling accompanying its annual report to investors, Navient said the CFPB has informed it that its investigation into Pioneer's activities have been combined with the NORA proceeding.
Navient also disclosed that it has spent "substantially all" of the $177 million it set aside in 2013 and 2014 to cover costs associated with consent orders with the Federal Deposit Insurance Corporation and Department of Justice to settle allegations that the company:
Inadequately disclosed its payment allocation methodologies to borrowers while allocating borrowers' payments across multiple loans in a manner that maximized late fees.
Misrepresented and inadequately disclosed in its billing statements how borrowers could avoid late fees.
Violated the rights of military servicemembers with student loan debt by charging them excessive interest and late fees.
Xerox Education Services
The final case Lev is tracking involves Xerox Education Services Inc., which received a NORA notice from the CFPB on Jan. 5 alleging that the company violated the Consumer Financial Protection Act's prohibition of unfair practices.
In its most recent quarterly report to investors, Xerox said the Department of Education and attorneys general in unspecified states are also looking into the allegations, which stem from a 2014 Civil Investigative Demand.
Xerox said it has "self-disclosed to the Department of Education and the CFPB certain adjustments it had become aware that had not been timely made relating to its servicing of a small percentage of third-party student loans under outsourcing arrangements for various financial institutions."
When BuzzFeed broke the story of the CFPB's investigation in November, a Department of Education official speaking on background said servicing errors on loans Xerox handled for banks dating to 2006 may have led to some borrowers being overcharged. When servicing of the loans was transferred to another company, about 500,000 accounts had incorrect balance information, BuzzFeed reported, citing a CFPB report.
Class action lawsuits
When borrowers feel they've been wronged, one of their most powerful legal remedies can be to join a class action lawsuit. But many borrowers sign contracts that include mandatory arbitration clauses that prevent them from bringing, or joining, group claims. The CFPB last month proposed new regulations that would preserve the right of consumers who sign arbitration clauses to pursue class action remedies.
---