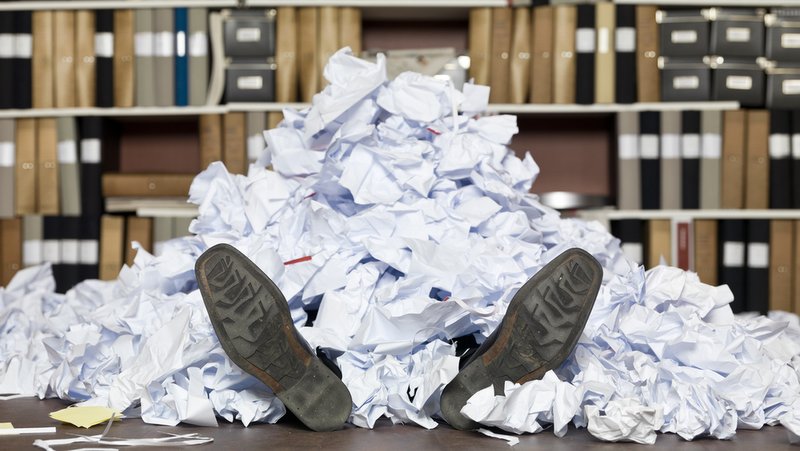 Borrower defense used to be an obscure legal strategy for filing for relief from student loan debt. Now there's an entire unit within the Department of Education dedicated to investigating and clearing a backlog of such claims.
A new initiative to investigate "bad actors" in higher education includes a unit that will analyze borrower defense claims filed by thousands of students who say they were defrauded by for-profit schools that allegedly misled them about their job prospects and pushed costly loans to cover tuition.
The Department of Education acknowledged that it would take such borrower defense claims seriously last June, when it appointed Joseph Smith as special master for handling them.
In a December report, Smith said the Department of Education had approved $27.8 million in student loan relief to 1,312 students who filed claims based on the previously little-known legal strategy.
Consumer advocates like the Debt Collective and Americans for Financial Reform say that's just the tip of the iceberg. The number of students who could have grounds to file borrower defense claims could run into the tens or hundreds of thousands, they say.
Now, the Department of Education is making it clear that it's digging in for the long haul. Today, Acting Secretary of Education John King announced that the Obama administration is requesting $13.6 million in additional funding in its 2017 budget for the Office of Federal Student Aid's enforcement and oversight activities.
A Student Aid Enforcement Unit to be created within the Office of Federal Student Aid will include a borrower defense group charged with analyzing claims and investigating institutions.
Most of the borrower defense claims received to date have been from students attending schools formerly operated by Corinthian College, including Heald College, Everest and WyoTech.
The first batch of borrower defense claims to be approved were filed by former Heald College students who attended schools operated by Corinthian College in California.
Last summer, the office of Federal Student Aid emailed more than 50,000 borrowers who attended Heald College since 2010 to notify them that they may be eligible for debt relief based on borrower defense.
Americans for Financial Reform issued a statement today urging the Department of Education to discharge the student loan debt of all Corinthian College students — a move that might cost the government more than $3 billion.
Students attending other for-profit schools, including the Art Institutes, ITT, and University of Phoenix have also filed borrower defense claims.
Before approving a borrower defense claim, Smith has said that the Department of Education is looking for "evidence of patterns and practices that show a concerted effort to mislead students or otherwise engage in conduct that violates applicable state law."
Evaluating claims from thousands of students attending schools in many states for evidence of violations of state laws requires a team of lawyers and coordination with other state and federal agencies. The Washington Post reports that the Department of Education has hired 12 attorneys to review 8,424 borrower defense claims it's received to date.
Going forward, the Department of Education says it's also determined to keep student aid and federal student loan dollars from going to schools that don't deliver on promises they make to students.
"When Americans invest their time, money and effort to gain new skills, they have a right to expect they'll actually get an education that leads to a better life for them and their families," King said in a statement. "When that doesn't happen we all pay the price. So let me be clear: schools looking to cheat students and taxpayers will be held accountable."
The Student Aid Enforcement Unit announced today will include an investigations group "to identify potential misconduct or high-risk activity among higher education institutions," and an administrative action group responsible for cutting off the low of money to problem institutions.
Last week, the Department of Education took action against Computer Systems Institute and Marinello Schools of Beauty to shut down the flow of federal student aid dollars to for-profit schools serving 4,700 students at 26 campuses in Nevada, California and Illinois.
Investigators said they uncovered "serious violations" concerning job placement rates and students' eligibility to receive federal aid.
In separate actions in January, the FTC and Department of Education accused DeVry Universities of misrepresenting to students their employment and earnings prospects (DeVry disputes the allegations and says it will contest regulators' actions).
Matt Carter <mcarter@credible.com> is editor of Credible News. Follow us on twitter @Credible.
---