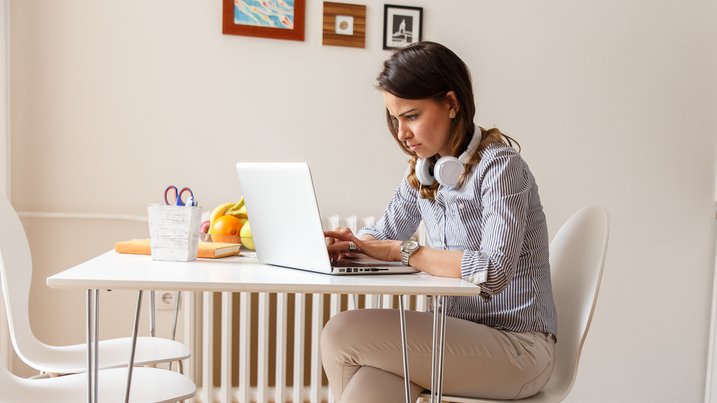 New York is offering a new incentive to keep recent college graduates with modest incomes from migrating to other states: it will pick up their student loan payments for up to two years if they stay put.
But the "Get on Your Feet" Loan Forgiveness Program launching Dec. 31 has some fine print that will limit its overall impact.
To be eligible, not only does your adjusted gross income have to be less than $50,000, but you must be enrolled in an income-driven repayment plan like "Pay As You Earn" (PAYE), which caps student loan payments at 10 percent of monthly income.
In announcing the program as part of a larger "2015 Opportunity Agenda" in January, Gov. Andrew Cuomo's office provided the example of a "young woman who graduates with $20,000 in student loans and earns a starting salary of $35,000 per year."
Under the standard 10-year repayment program, her student loan payments would be $2,554 a year. Under PAYE, her payments are stretched out over a longer period and reduced to about $1,225 a year, the governor's office said.
In other words, the Get on Your Feet program will save this hypothetical student about $102 a month in student loan payments — a nice perk, but maybe not enough for her to turn down that better paying job with a California startup.
Other factors that can disqualify you from the program:
You graduated from a high school or college outside of New York
You graduated before December 2014
You have earned more than a bachelor's degree.
In announcing the impending launch of the Get on Your Feet program, the governor's office said it's expected to help 24,000 graduates by the time it's fully implemented in 2020.
An analysis of Cuomo's Opportunity Agenda by the nonpartisan Fiscal Policy Institute concluded that while "assisting low-income students with college expenses is an important goal," the Get on Your Feet program, "is not an effective use of state dollars because of its narrow focus and short-term relief."
The money being devoted to the program could have been better used to to expand a Tuition Assistance Payment program that "provides targeted aid to students that need it the most," the group said.
The Fiscal Policy Institute maintains that New York could also make higher education more affordable by providing more aid to public colleges and universities. After adjusting for inflation, state support for State University of New York (SUNY) schools has declined by nearly 36 percent since 2007.
State funding for the City University of New York (CUNY) has increased during that time but hasn't kept pace with growth in enrollment. So state funding per CUNY student has also declined, the institute said.
---