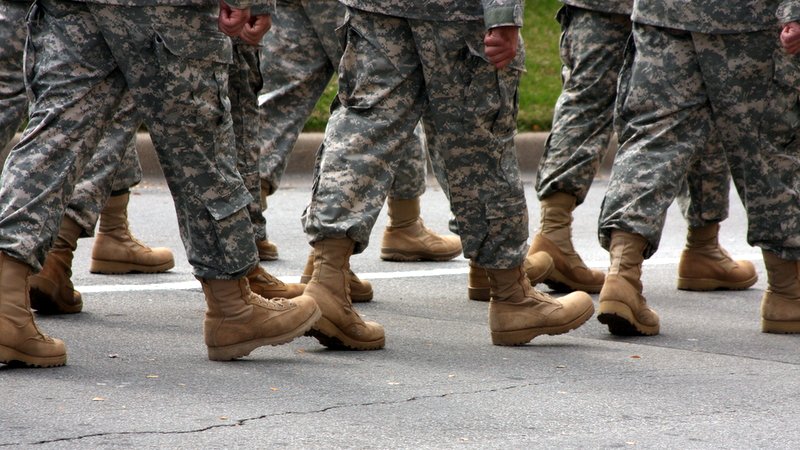 The Obama administration is getting behind legislation that would close a loophole that critics say encourages private, for-profit colleges to aggressively recruit veterans in order to skirt rules capping the percentage of revenue they can receive from federal student loans and grants.
The 90/10 rule requires that for-profit colleges generate at least 10 percent of their revenue from sources other than federal student loans and grants, in order to be eligible to participate in those loan and grant programs. A loophole allows education aid that's earmarked for service members, veterans, and their family members (through The Post 9/11 G.I. Bill and the Pentagon's Tuition Assistance Program) to count toward the 10 percent.
"For every service member, veteran, or their family family member … enrolled at a for-profit college and paying with military education funds, that college can enroll nine other students who rely entirely on federal student aid money — making it an entirely taxpayer-funded enterprise," U.S. Under Secretary of Education Ted Mitchell said in an open letter released today.
Mitchell said the Obama administration is supporting a bill introduced by U.S. Senators Dick Durbin (D-Illinois), Jack Reed (D-Rhode Island), Richard Blumenthal (D-Connecticut) and Elizabeth Warren (D-Massachusetts) that would increase the 10 percent threshold to 15 percent, and change the calculation of federal revenue to include all federal funds, including military education funds.
In announcing the Protecting Our Students and Taxpayers (POST) Act, backers said that last year more than $2 billion in military education funding "went unaccounted for in the federal revenue calculation for for-profit colleges and universities."
Counting military education funds as federal money and restoring the previous 85/15 ratio in place from 1992 to 1998, "will help hold for-profit colleges accountable and prevent them from preying on veterans and service members," Reed said.
Mitchell said that by supporting the bill, the Obama administration is not saying that all for-profit colleges are "bad actors."
"Some for-profit colleges provide an education that leads to good-paying jobs," Mitchell said. "And those colleges should have no problem demonstrating their worth in the marketplace by deriving at least 15 percent of their revenue from non-federal sources."
---