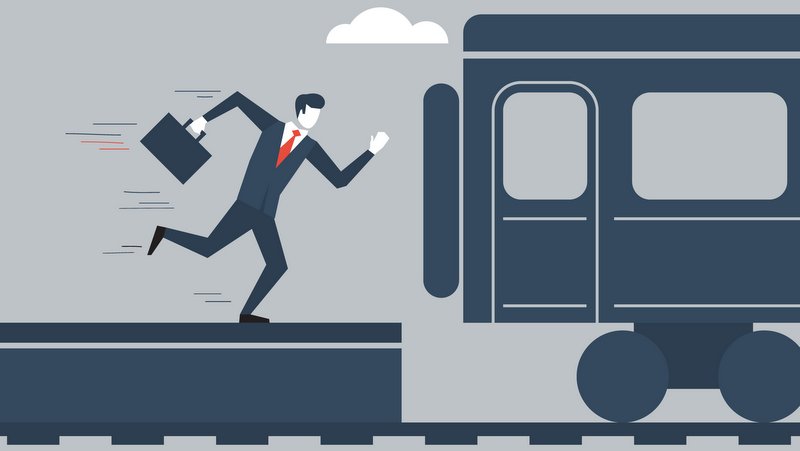 Income-driven repayment plans that make monthly payments on government student loans more affordable can be a good deal for borrowers — particularly graduate students and others with big loan balances who may qualify for loan forgiveness after 20 or 25 years of payments.
But the Obama administration is hoping the government can save $49 billion over the next 10 years by creating a "unified, simple, and better targeted" income-driven repayment program.
Those savings are detailed in the administration's proposed budget for fiscal year 2017 — savings that would largely be realized by reducing benefits for graduate students, writes Jason Delisle, director of the Federal Education Budget Project at the New America Foundation.
Delisle and his colleague Alexander Holt have been critical of changes made to income-driven repayment programs, which they say disproportionately benefited high-earning borrowers with graduate degrees.
The income-based repayment (IBR) program — signed into law in 2007 at the tail end of the Bush administration, but not launched until 2009 — was modified in 2010 to reduce monthly payments for new borrowers to 10 percent of income (down from 15 percent) and shortening time needed to qualify for loan forgiveness from 25 years to 20 years. The Obama administration's newer Pay As You Earn (PAYE) program offers similar terms to borrowers with older loans.
The changes weren't of much help for lower-income borrowers, but provided "significant new benefits" for middle- and high-income borrowers who racked up big student loan debt attending graduate and professional schools, Delisle and Holt concluded in a 2012 analysis.
Because they could look forward to having a bigger chunk of their student loan debt being forgiven under "new IBR" and PAYE, those borrowers would bear only a fraction of the cost of loans taken out after they reached $40,000 in debt. Once past the $60,000 mark, there's "no incremental cost in borrowing an additional dollar … even if they earn a high income over most of their repayment terms," Delisle and Holt found.
While both IBR and PAYE have income limits, the Obama administration's latest income-driven repayment plan, REPAYE, does not — potentially expanding eligibility to an additional 5 million borrowers.
REPAYE does attempt to rein in the benefits granted to holders of graduate school degrees by increasing the time they need to qualify for forgiveness to 25 years, but it also includes an interest rate subsidy that can reduce the tax bill that's generated when loan forgiveness is granted.
With the rollout of REPAYE in December, there are now four income-driven repayment plans — IBR, PAYE, REPAYE, and the Income-Contingent Repayment (ICR) plan, which has been around since 1994. There have been calls from lawmakers on both sides of the aisle for simplifying income-driven repayment plans, something the Obama administration says it continues to pursue.
In tables presenting the details of its proposed 2017 budget, the administration outlines $48.9 billion in savings it estimates would be achieved from 2017 through 2026 through its proposal to "Reform student loan Income-Based Repayment plans" (p. 18 of PDF).
In a footnote, the administration explains: "In the Fall of 2015, the President took action within his existing authority to implement eligibility expansions to income-based repayment plans proposed in the 2015 Budget. However, the Administration continues to seek to work with the Congress to create a unified, simple, and better targeted PAYE program" (p. 44 of PDF).
Delisle notes that the Obama administration had previously estimated that its plans to reform income-driven repayment plans would only save about $600 million a year. The reform plans haven't changed, but the Obama administration's estimate that changes could $5 billion a year reflects a new analysis of Treasury data, and that reduced benefits for graduate students "were the driving factor."
If there's a silver lining for students hoping to get into an income-driven repayment plan when they graduate, it's that the Obama administration's planned reforms could also lead to a repeal of a tax on forgiven student loan debt.
Until Congress amends the tax code, forgiven student loan debt — principal and interest — is taxable as income (an exception is student loan debt forgiven after 10 years of work in public service or the nonprofit sector).
Although the Obama administration wants to repeal the tax, Republicans tend to see it "as the only thing holding back unfettered forgiveness," Holt has written. "The more the tax discourages people from enrolling [in income-driven repayment plans], and claws back some of the benefits from rich borrowers with graduate degrees who have already enrolled, the better."
If Democrats want Republicans to join them in voting to repeal the tax, Holt thinks they're going to have to make some concessions on income-driven repayment plans. Those concessions might include imposing loan limits for graduate students, increasing the length of the forgiveness term, or eliminating a program that provides tax-free loan forgiveness for public service workers who have made 10 years of payments.
---