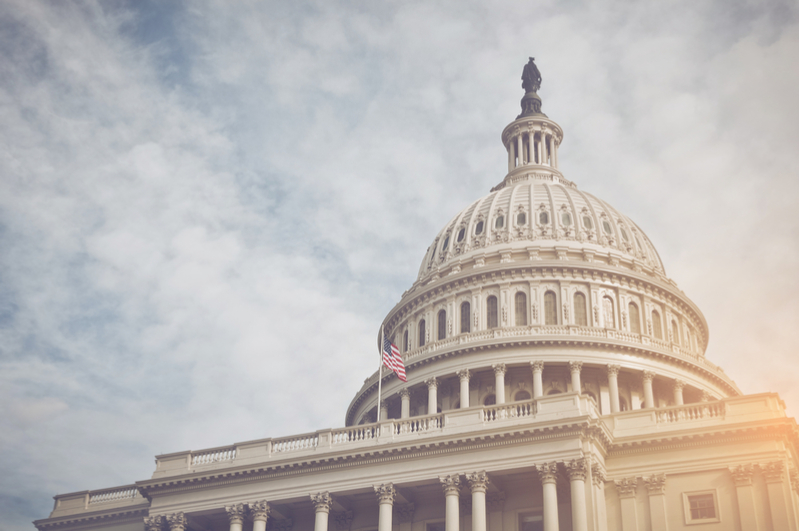 A new report from the Department of Education outlines steps that could be taken to better protect student loan borrowers, but many of the report's recommendations can't be implemented unless lawmakers enact supporting legislation.
In the report, the Obama administration embraces a strategy — borrower defense to repayment — that allows student debtors to apply for loan forgiveness of federal direct loans if the school they attended committed fraud or violated state laws related to loans or educational services.
Some students who attended schools once owned or operated by Corinthian Colleges have applied to have their debt forgiven using the defense to repayment argument. But the Debt Collective, an advocacy group that pioneered the strategy, says not nearly enough students are being helped.
Testifying to the sluggish nature of bureaucracy, the Department of Education says it's still looking at what procedures borrowers should follow to establish a defense to repayment claim, and the criteria it will use to identify when a school has engaged in practices that would allow students to have their debt discharged through that avenue.
In the mean time, the Obama administration wants lawmakers to pass stricter Federal aid rules for career college programs to make sure they're providing real, marketable job skills.
The report also calls for legislation that would hold colleges and their executives responsible for fraudulent acts, and "offer students access to meaningful information about college costs and outcomes" and limit "deceptive marketing."
Other recommendations from the report that would require action from lawmakers include:
Protecting borrowers from "predatory third parties"
The Obama administration says a law is needed that would require "student loan assistance companies" to disclose that borrowers don't have to pay a fee for consolidating loans or submitting an application for an income-derived repayment application — those services are available for free at studentloans.gov.
Strengthen federal student loan servicing
Revisiting a joint statement of principles on student loan servicing issued in conjunction with the Treasury Department and the Consumer Financial Protection Bureau, the report called on Congress to limit the marketing that student loan servicers can subject borrowers to, standardize consequences of non-repayment, and to create a stronger advocate for borrowers within the Department of Education.
Expand IRS skip trace power
The report also recommended that lawmakers make life easier for loan servicers, by letting the Department Education ask the IRS for the names and addresses of borrowers who are late on their payments. Currently, the law only allows the IRS to provide that information for borrowers who have already defaulted.
"Most loan servicers indicate that if they can contact delinquent borrowers, they are typically able to put them on affordable repayment plans and keep them current on loan payments," the report said.
Allow servicers to auto-dial borrowers' cell phones
In the same vein, the Obama administration would like an amendment to a law that prohibits loan servicers from using auto-dialers to contact borrowers. Because they tend to move often, a cell phone may be the best way to reach borrowers to let them know about repayment programs like "Pay As You Earn."
Annual student loan counseling
The Department of Education is considering requiring annual student loan counseling, and requiring borrowers to sign a "master promissory note" more frequently to help them keep tabs on their existing debt, but would need Congress to grant it the authority to do so.
Make private student loans dischargeable in bankruptcy
Because private student loans don't always include borrower protections like income-driven payment plans, borrowers should be able shed them if they need to declare bankruptcy, the report said. The report recommends letting private lenders to continue to offer loans that are non-dischargeable in bankruptcy, but only if they offer borrower protections similar to the government's "Pay As You Earn" program.
---