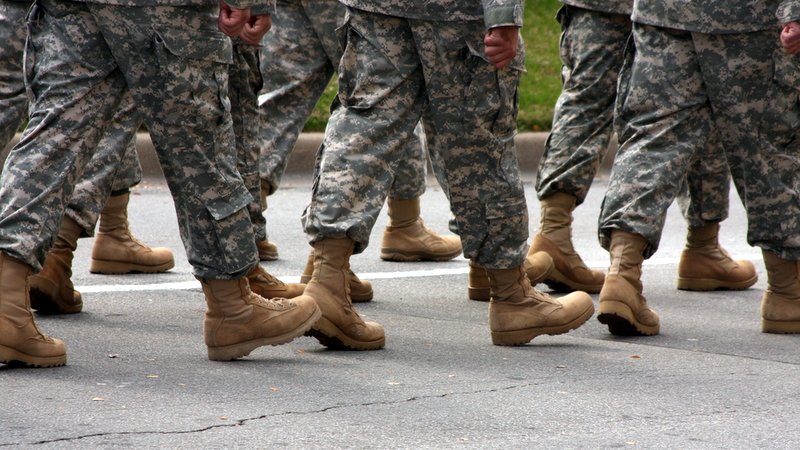 Payday loans continue to be a source of misery for many members of the armed forces, but a 36 percent interest rate cap set to kick in next year should help alleviate the problem.
That's according to an analysis of 2,500 complaints about high-cost consumer credit from those serving in the military, veterans, and their dependents.
Military service members and veterans have submitted a "very high" number of complaints about the debt collection practices of payday lenders, the report said, which suggests that they struggle more with repayment of high-cost loans than other types of credit.
"Debt collection is the largest complaint category for military consumers, as well as for all consumer complaints," the CFPB said. "Within the debt collection category, the number of complaints stemming from [payday loans] is very high: more than auto loans, mortgages, and student loans combined."

Source: Consumer Financial Protection Bureau, "A snapshot of servicemember complaints."
"After being charged over $200 every two weeks and my balance not going down I did some research and found out I have a 153.01 percent interest rate," read one such complaint. "When I contacted them about this being illegal for [service members] they blew me off. Having this is ruining my credit score and I cannot keep up."
The Military Lending Act caps currently imposes a 36 percent cap on a limited set of loans to service members, including some payday loans, auto title loans and tax refund anticipation loans.
Payday lenders, for example, can't charge service members more than 36 percent on closed-end loans of $2,000 or less with terms of 91 days or less.
In October, 2016, new regulations will expand the "Military Annual Percentage Rate" cap to apply to most types of loans subject to Truth in Lending Act disclosures, including all types of payday loans, installment loans, private student loans, and older federal student loans made by private lenders.
The 36 percent rate cap — which includes costs like finance charges, application fees, and credit insurance premiums — won't take effect for credit cards until Oct. 3, 2017. Residential mortgages and some secured loans like those used to finance car purchases will continue to be excluded from the Military Annual Percentage Rate cap.
Military service members and veterans who take out student loans also enjoy special protections and benefits under the Servicemembers Civil Relief Act (SCRA).
Some lawmakers have expressed concerns that not all loan servicers and counselors who provide advice to borrowers are aware of, or follow, the law's requirements. They've introduced a bill that would give the Consumer Financial Protection Bureau authority to enforce some provisions of the Servicemembers Civil Relief Act.
---