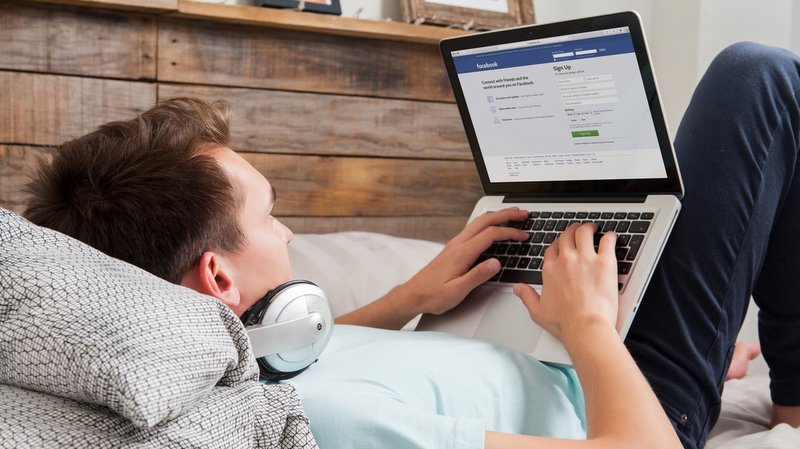 Students hoping to attend an elite private college might want to be a little more careful about what they say on social media sites like Facebook and Twitter than those who've set their sights on a public university.
Admissions offices at private colleges are six times more likely to check the social media accounts of students whose applications they are reviewing than their counterparts at public universities.
Which probably helps explain why private colleges are three times more likely than public universities to turn down students over the content of posts on social media sites.
That's according to an annual survey of college and university admissions directors conducted by Inside Higher Ed in conjunction with researchers from Gallup.
Scandal at Harvard
Inside Higher Ed said it was inspired to ask admissions directors whether their schools routinely snoop on applicants' social media accounts by an incident at Harvard College this summer.
According to the Harvard Crimson, at least 10 students who had been accepted to attend the selective school this fall had their admissions offers revoked over images, memes and comments posted in a private Facebook group. Members of the group allegedly denigrated ethnic or racial groups and joked about rape, child abuse, and the Holocaust.
Six out of 10 college admissions directors polled by Inside Higher Ed agreed with Harvard's decision to revoke the students' admissions offers, with 68 percent of admissions directors at private universities and 48 percent of admissions directors at public universities in agreement.
Other colleges rejecting students over social media
Another interesting finding was that Harvard is not alone in using social media activity as a reason to reject students' applications or revoke acceptances.
Although rare, admissions directors at 14 percent of private colleges said their school had rejected or revoked students over social media posts at least once in the last two years. Only 4 percent of admissions directors at public colleges said the same.
One reason for the disparity could be that public colleges are less likely to check social media profiles. At public colleges, only 2 percent of admissions directors say that checking applicants' social media accounts is a "routine" part of their review. But six times as many admissions officers at private schools — 13 percent — said they routinely check social media accounts.
That's in line with previous findings in an annual survey of admissions officers conducted by Kaplan Test Prep. In the latest Kaplan survey, 35 percent of college admissions officers said they check applicants' social media profiles at least once in a while, down from 40 percent the year before. But among those that do check, only 25 percent say they rely on social media profiles "often" to inform their decisions.
When admissions officers do look at social media profiles, that can also help a student's chances, Kaplan noted.
"One student described on Twitter that she facilitated an LGBTQ panel for her school, which wasn't in her application," an admissions officer surveyed by Kaplan said. "This made us more interested in her overall and encouraged us to imagine how she would help out the community."
Stick to your story
Information on an applicant's social media profile that conflicts with what's in their official application can also cause problems.
"A young man who had been involved in a felony did not disclose his past, which is part of our admissions process," another admissions officer said. "His social media page shared his whole story. If he had been forthcoming, we would not have rescinded his acceptance offer, but we had to."
That case is reminiscent of another uncovered by Inside Higher Ed, in which a student who claimed to have been homeschooled had her admission to the University of Rochester revoked after the school learned that she'd actually attended a private school during her sophomore, junior and senior years.
The student's story unraveled after she posted on social media that she was about to enroll at Rochester. An official at the private school the student had just graduated from realized that she had not asked the school to send her records to Rochester.
---