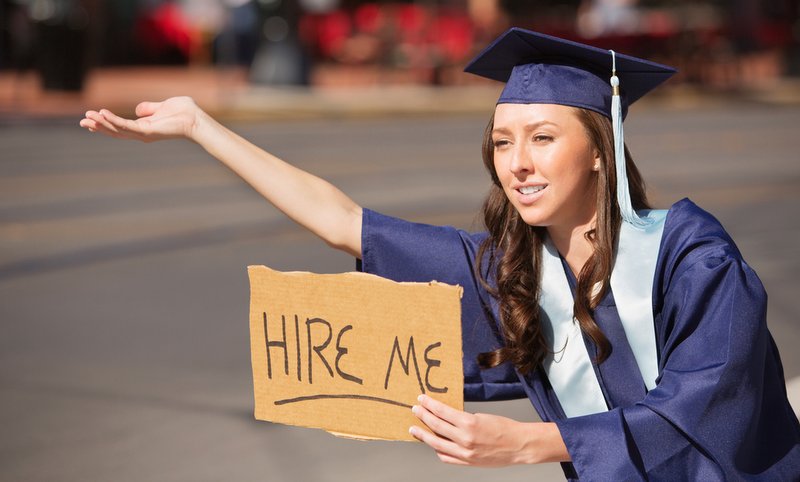 Congressional Democrats, consumer advocates and civil rights groups are pushing back against moves by the Trump administration to relax oversight of companies that collect payments on student loans, warning that a number of recent policy changes will make it harder to protect borrowers from illegal and abusive practices.
The latest development to cause a stir is the Department of Education's split with the Consumer Financial Protection Bureau, which has been aggresive in monitoring and pursuing enforcement actions against student loan servicers, the private companies that collect payments on federal and private student loans.
Starting next month, the Department of Education says it will no longer honor longstanding agreements to share information and cooperate with the bureau's investigations into complaints about student loan servicers.
In an Aug. 31 letter to the bureau's director, Richard Cordray, the Department of Education said it would terminate the 2011 and 2014 agreements in 30 days, claiming the bureau failed to pass along complaints related to federal student loans within 10 days, as required.
CFPB rebuked as 'overreaching and unaccountable'
Kathleen Smith, acting assistant secretary for postsecondary education, accused the CFPB in the letter of "using the [Department of Education's] data to expand its jurisdiction into areas that Congress never envisioned" to include oversight of federal student loan servicers.
Smith claimed that the Department of Education has "full oversight responsibility for federal student loans," and characterized the CFPB's actions as a turf grab "characteristic of an overreaching and unaccountable agency."
"Our goals are to ease the burden for borrowers and to enhance the efficiencies of our servicers — not to complicate the federal student loan process with potentially inaccurate and inconsistent directives," Smith wrote.
Republicans who want to shut the Consumer Financial Protection Bureau down entirely have used similar rhetoric.
"During the Obama administration, the CFPB grew in power and magnitude without any accountability to Congress and the people, and I am encouraged by the actions President Trump has begun to take to roll back the harmful impacts of an out-of-control bureaucracy," Texas Sen. Ted Cruz said in February, in introducing a bill that would abolish the bureau.
Summing up the views of other supporters of the bill, Cruz asserted that the CFPB's "regulatory blockades and financial activism … stunt economic growth."
Motives for split questioned
Democrats — including Massachusetts Sen. Elizabeth Warren, who came up with the idea of creating a "Consumer Product Safety Commission" a decade ago — see things differently.
"Simply put, no federal agency or department has done more to curb abusive practices in the student loan industry than the CFPB," Warren and Ohio Sen. Sherrod Brown said in a letter to Cordray this week.
Warren and Brown urged the bureau to "continue its statutorily mandated work to ensure that students are protected from unfair, deceptive, and abusive acts" — citing not only numerous enforcement actions, but data-driven reports by the CFPB's Student Loan Ombudsman that they said have helped shed light on complex policy issues.
Although Cordray has stayed out of the public debate, he did respond to the Department of Education in a Sept. 7 letter denying that the CFPB had violated the terms of its agreements with the department.
The bureau shares complaint information with the department through a secure government portal, Cordray said, and education officials had "never expressed any concerns about the [agreements] or the handling of federal student loan complaints," before deciding to terminate them.
"In the past three months alone, department staff accessed the bureau's secure government portal more than 80 times," Cordray said. "That is more efficient and less risky than forwarding a large volume of electronic files. In short, I do not understand the claim that we have violated the (agreements) by not forwarding complaints, when we make them available to department staff in near real-time."
Congressional Democrats have made clear that they see the Department of Education's justification for breaking off cooperation with the bureau as little more than a pretext.
When Congress established the CFPB in 2010, the bureau was granted "clear authorities to enforce federal consumer protection laws and supervise banks and non-banks that provide financial services, including student loan servicers and debt collectors," more than three dozen House and Senate Democrats informed Secretary of Education Betsy DeVos in a Sept. 15 letter.
Claims that the Department of Education "has full oversight responsibility for federal student loans," are false, lawmakers told DeVos.
The Department of Education's decision "to abandon cooperation with the CFPB [comes] during a time when it is also systematically rolling back rules meant to protect students and making numerous questionable personnel decisions," Democrats said, undermining claims that focused on consumer protection.
For-profit schools get a break
In their letter, Democrats cited a recent Politico article, which outlined the Trump administration's roll back of policies aimed at protecting student loan borrowers, and the installation of a number of executives from for-profit higher education companies at the Department of Education and other influential posts, including:
Robert Eitel, whose resume includes stints as an executive at for-profit college operators Bridgepoint Education and Career Education Corp., was named a senior adviser to DeVos in April.
Julian Schmoke Jr., a former DeVry University dean, was recently appointed to the office of Federal Student Aid's enforcement division. Last year, DeVry agreed to a $100 million settlement to resolve a complaint by the Federal Trade Commission alleging that the for-profit university misled students about their future employment and earnings prospects.
Anthony Campau, formerly a lawyer with Strayer Education, has joined the White House Office of Information and Regulatory Affairs (OIRA), an agency of the Office of Management and Budget that reviews new federal regulations. Like many other for-profit college operators, Strayer Education grew rapidly during during the recession, peaking at more than 60,000 students and $130 million in profits in 2010.
Civil rights groups: rollbacks will 'exacerbate inequalities'
In an attempt to protect students from career-focused schools that fail to deliver on their promises, in 2014 the Obama administration finalized "gainful employment" regulations requiring these schools to prove that graduates actually learn skills and receive training that helps them land jobs.
Those regulations "are especially important to students of color who are overrepresented in these programs and who experience disproportionate harm through the abuses of many for-profit colleges," a coalition of civil rights and consumer advocacy groups wrote DeVos this week.
Under DeVos, the Department of Education has delayed implementation of key aspects of the gainful employment regulations, which it characterized as "overly burdensome," and initiated a process to rewrite them.
"Since their creation under the previous administration, gainful employment regulations have been repeatedly challenged by educational institutions and overturned by the courts, underscoring the need for a regulatory reset," DeVos said.
Civil rights and consumer advocacy groups are worried that rather then conducting "assertive and transparent investigations," the Department of Education plans "to take a different approach and reach out quietly to top officials at schools suspected of fraud."
The gainful employment regulations are intended to protect students from schools that engage in "aggressive and deceptive recruiting practices, false claims, and predatory lending practices that lead to higher student loan debt," groups including The Leadership Conference on Civil and Human Rights, the NAACP, the American Civil Liberties Union and Center for Responsible Lending told DeVos.
The groups also voiced their alarm that, since Donald Tump's inaguration, the Department of Education hasn't approved any requests for loan discharges by borrowers who claim to have been defrauded by for-profit schools.
DeVos announced in June that the department would revamp regulations issued by the Obama administration in November for processing such "borrower defense to repayment" claims.
The rules put forward by the Obama administration, she said, "missed an opportunity to get it right. The result is a muddled process that's unfair to students and schools, and puts taxpayers on the hook for significant costs."
In the mean time, the Department of Education is processing 16,000 borrower defense claims, and DeVos said "promises made to students under the current rule will be promises kept."
But the negotiated rulemaking process that the Department of Education announced in June for both the gainful employment and borrower defense regulations can take two years.
In their Sept. 19 letter to DeVos, civil rights and consumer groups also protested a decision to rescind Obama administration policies aimed at imposing more stringent, performance-based customer service standards on loan servicers.
Although DeVos has backed down from a plan to hire a single company to collect payments on all federal student loans, it remains to be seen what criteria the department will use when awarding new contracts to loan servicers before existing contracts expire in 2019.
See you in court
Opponents of the Trump administration's moves to loosen up Obama-era rules governing for-profit schools are doing more than complain.
Attorneys general in 18 states and the District of Columbia have filed suit against the Department of Education, in an attempt to force the department to enforce the borrower defense rule put forward by the Obama administration.
A number of former Obama administration attorneys and policy advisers have formed a coalition, the National Student Legal Defense Network, that will work state attorneys general and advocacy groups to bring additional lawsuits, the Washington Post reports.
For now, the Consumer Financial Protection Bureau shows no signs of slowing down. Although Cordray is said to be interested in running to be Ohio's next governor — a move that would allow Trump to appoint a new director — this week, the bureau announced a $19.1 million settlement with the National Collegiate Student Loan Trusts.
The trusts, which own $12 billion student loans, and their debt collector, Transworld Systems Inc., were accused of filing debt collection lawsuits against consumers without documentation showing that the trusts owned the loans, or that the consumers owed the debt. Transworld Systems agreed to pay $2.5 million civil money penalty.
The settlement requires an independent audit of the 800,000 student loans in the National Collegiate Student Loan Trusts' portfolio before the company can resume filing debt collection lawsuits, or reporting borrowers who miss payments to credit bureaus.
---