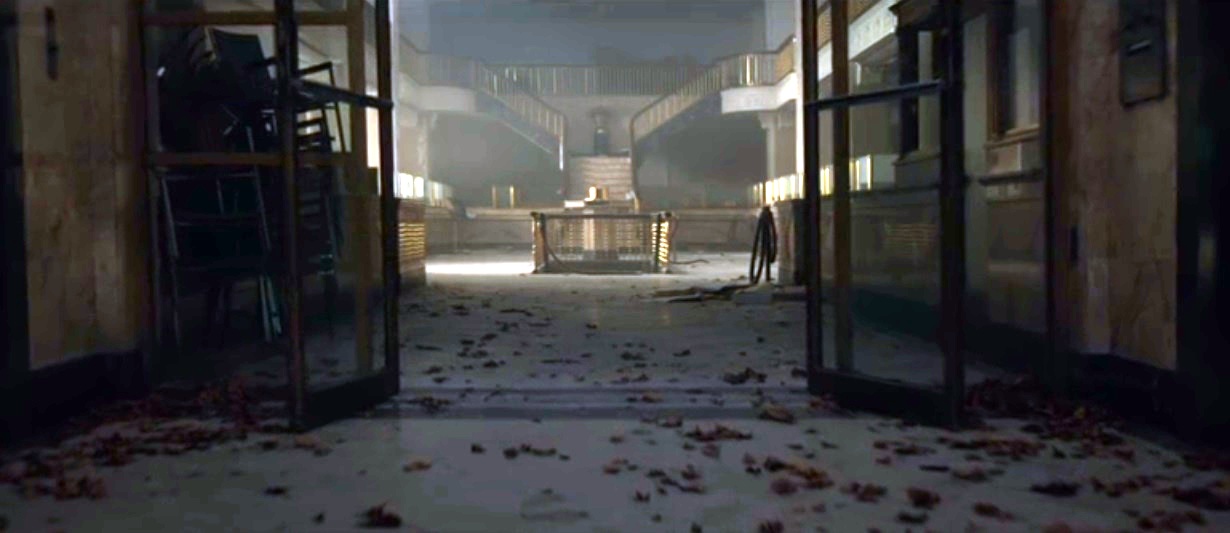 Sports fans love an underdog, and marketplace lender SoFi is hoping Super Bowl audiences will root for its vision of a "bankless world" and heed the call, "Don't bank. SoFi."
The Super Bowl has become the place for would-be disruptors with big ambitions to hold their coming out parties, and audiences have come to expect ads that are at least as dramatic as the game.
Which could explain why this ad — to run just before the kickoff — forgoes any discussion of what SoFi actually does, in favor of casting banks in the role of heartless, "too big to fail" villain. As the camera pans through the ruined lobby of a traditional bank, the narrator intones:
"There was a giant made by men. Not from flesh and bone, but bricks and mortar. Paper and ink. Its eyes couldn't see. Its heart couldn't beat. It was too big to fail. And too big to succeed. This is the beginning of a bankless world."
You might think that comments left by YouTube viewers so far would have SoFi executives firing off angry text messages to the their ad agency. According to Dow Jones Business News, SoFi is spending 20 percent of its annual ad budget on the Super Bowl, part of a $20 million TV and digital ad campaign.
"So what [are] they advertising?" asks one bewildered YouTube viewer.
"Are they selling mattresses to stuff money under?" wonders another.
Worse yet, perhaps, another viewer has the wrong idea altogether: "Move along guys [it's] just another bank. They are just calling it something different."
But if the ad gets people talking — people who, for the most part, probably haven't heard of SoFi in the first place — then you might say it's done its job. According to Adweek, the spot is intended to pique viewers' curiosity. Another ad that will run during the first half (see below) will shed a little more light on SoFi's approach to lending.
If SoFi is not yet a household name, it's a big player in the world of marketplace lending, or "fintech." Last fall SoFi announced a $1 billion funding round as it continued on pace to originate $6 billion in student loan refinancings, mortgages and personal loans in 2015.
Instead of making loans against deposits, marketplace lenders connect borrowers with funding that's provided by investors that can range from individuals to hedge funds. Companies that refinance student loans like SoFi and CommonBond are bundling them up like mortgages into securities that are sold to investors.
Prosper, Lending Club and other marketplace lenders say they have a competitive advantage over banks because they don't have overhead like branch offices and massive payrolls. While they're also free of state and federal banking regulations that govern depository institutions, marketplace lenders are subject to fair lending laws, and often partner with Web-based banks to make loans across state lines. 
From a consumer standpoint, marketplace lenders also like to portray themselves as more nimble and flexible than banks. SoFi made waves this month when co-founder Dan Macklin announced the company "has chosen to not use FICO scores when evaluating the financial wherewithal of applicants. We still consider your track record of meeting financial obligations, but we also look at a more complete picture of your financial situation than what your credit score can provide."
Avant, Affirm and Earnest make similar claims about their ability to make nuanced decisions that go beyond FICO scores. But many observers say it may be a little too soon to write banks off. There's nothing that says banks can't put the expertise and experience they've gained making loans face-to-face to use online — many have been for some time.
And while SoFi and other fintech companies are hungry for a bigger slice of the lending pie, it's a very big pie. The Federal Reserve is tracking $3.5 trillion in consumer loans outstanding, and depository institutions and banks are collecting the interest on more than $1.7 trillion of those loans.
Editor's note: This story has been updated to include additional details on when SoFi's ads will run on Super Bowl Sunday. CommonBond is one of seven lenders that compete to refinance student loans through Credible.com. The others are Citizens Bank, CollegeAve, iHelp, Purefy, RISLA and U-fi. Lenders offering in-school student loans on the Credible platform are Citizens, CommonBond, College Ave, iHelp and RISLA. Marketplace lenders competing on the Credible platform to make personal loans are Avant, Lending Club, PAVE, Prosper and Upstart. 
---