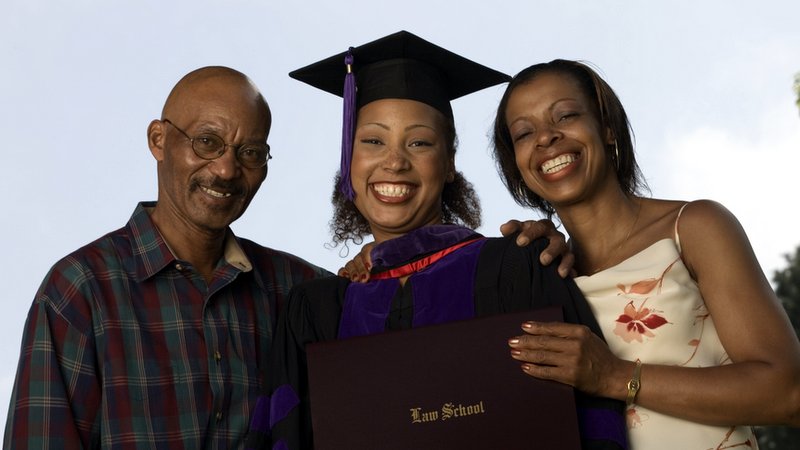 When college students hit their limits on other sources of federal aid and direct loans, it's not unusual for them to turn to their parents and ask them to take out another type of government student loan on their behalf: Parent PLUS loans.
According to an analysis by Kim Dancy, a researcher with the New America Foundation's Education Policy Program, students at some private for-profit schools are relying pretty heavily on Parent PLUS loans.
In her analysis, Dancy found just 4.9 percent students at public 4-year colleges rely on Parent PLUS loans, compared to 6.7 percent of those enrolled at private, for-profit schools and 7.9 percent of students at private, not-for-profit schools.
Dancy found some private for-profit schools that stood out from the rest, incuding six where more than 40 percent of parents relied on Parent PLUS loans, and five where the average disbursement exceeded $30,000.
These outliers were generally trade schools with small enrollments — the Hallmark Institute of Photography, the Digrigoli School of Cosmetology, and the New York Conservatory for Dramatic Arts, for example.
But you'll also see some pretty big-name private schools where a disproportionate share of students rely on Parent PLUS loans, such as the Berklee College of Music or New York Film Academy.
Students at some non-profit private schools — Spelman and Morehouse colleges, schools created to serve African America students, for example — are also heavily dependent on these higher-interest loans for funding.
And why should we care?
Private lenders look at a borrower's income and other debt obligations to get an idea of whether they'll be able to pay a new loan back. Although Parent PLUS loans require a credit check, there's no "ability to repay" test.
As the New America Foundation put it in a 2014 report, "The Parent Trap: Parent PLUS Loans and Intergenerational Borrowing," many parents who take out PLUS loans wouldn't qualify for a loan from a private lender.
"The government should not be in the business of lending loans to low-income parents as a de facto extension of the student loan program," the report concluded. "To compensate for the loss of the program, policymakers should increase dependent student loan limits."
Since increases in student loan limits are sometimes blamed for driving up college costs, that solution might be a hard sell to a Congress that's controlled by the Republican Party. But kudos to the New America Foundation for shining some light on a potentially troublesome characteristic of Parent PLUS loans.
---