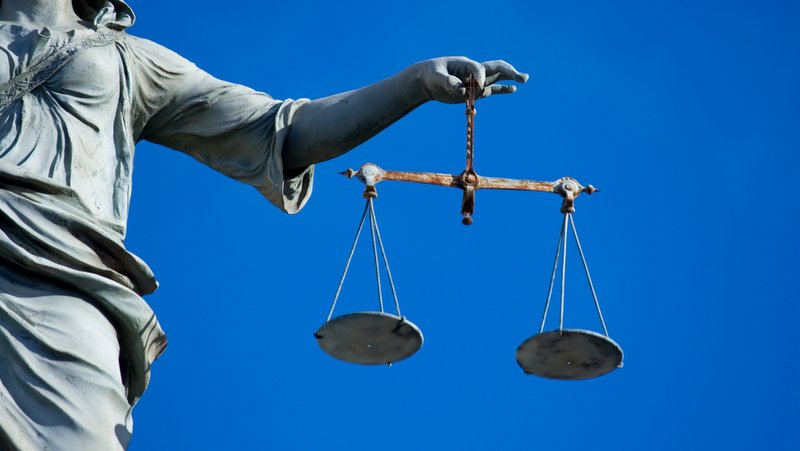 Sweeping legislation put forward by House Republicans to revamp the U.S. student loan system would also give religious colleges and universities a blank check to discriminate against students based on their sexual orientation and gender identity, critics say.
The PROSPER Act, which cleared the House Education Committee this week, could also deter public universities from enforcing their own nondiscrimination policies for student organizations by putting their access to federal financial aid in jeopardy.
That's according to an alliance of civil rights, LGBTQ, and pro-choice groups who voiced their opposition to several provisions of the bill in a letter to House Education Committee Chairwoman Rep. Virginia Foxx (R-North Carolina) and Rep. Bobby Scott (D-Virginia).
"These provisions are designed to permit religious student groups and religiously affiliated colleges to disregard the rules, including bars on discrimination, all other schools and groups must follow," the groups said. "These broad, unwarranted, and unfair exemptions from laws and policies would result in taxpayer-funded discrimination."
Groups signing the letter included the American Association of University Women (AAUW), the American Civil Liberties Union (ACLU), the American Federation of Teachers, The Leadership Conference on Civil and Human Rights, the National Education Association (NEA), the National LGBTQ Task Force Action Fund, the National Organization for Women (NOW), and Planned Parenthood.
Conflicts with religious beliefs
One critical passage buried in the 542-page bill would prohibit any federal, state or local government entity from "prohibiting or penalizing" religious schools "for acts or omissions by the institution that are in furtherance of its religious mission or are related to the religious affiliation of the institution."
Critics say that would allow religious schools to discriminate against LGBTQ people and women, on the grounds that providing them with equal treatment and services would conflict with their religious beliefs.
"These institutions could claim a right to discriminate against a woman who uses birth control or who is pregnant and unmarried, a man who marries his same-sex partner, or someone who gets divorced, just to name a few examples," the groups said.
Discriminatory membership standards
Another passage of the PROSPER Act flagged by the groups is entitled "Campus access for religious groups."
It would require the Department of Education to withhold student loans and other financial aid from any public college or university that "denies to a religious student organization any right, benefit, or privilege that is generally afforded to other student organizations at the institution (including full access to the facilities of the institution and official recognition of the organization by the institution) because of the religious beliefs, practices, speech, membership standards, or standards of conduct of the religious student organization."
In their letter to House Education Committee leaders, the groups cited a 2010 Supreme Court Case that upheld the right of schools to refuse to recognize student groups that don't allow any student to join.
That case involved a decision by the University of California's Hastings College of Law to refuse to recognize and fund a group, the "Christian Legal Society," on the grounds that not all Hastings students would be able to join the group.
Student chapters of the group at law schools around the country were required to adopt bylaws requiring members to sign a "Statement of Faith." According to the Supreme Court's decision in the case, the Christian Legal Society "interprets its bylaws to exclude from affiliation anyone who engages in 'unrepentant homosexual conduct' or holds religious convictions different from those in the Statement of Faith."
The Supreme Court found that Hastings' "all comers" policy was "a reasonable, viewpoint-neutral condition" for granting official recognition access to the [Registered Student Organization program]; it therefore does not transgress First Amendment limitations."
Critics say The PROSPER Act "would create a special exemption just for religious clubs that would allow them to ignore such nondiscrimination rules and policies. As a result, it would force state schools to sanction and subsidize discrimination."
Protections against sexual violence
In another letter to House Education Committee leaders voicing concerns about implications for LGBTQ students, the Human Rights Campaign asserted that the PROSPER Act would "roll back protections for survivors of sexual violence."
Section 488(f)(3), for example, would allow schools to use stricter standards of evidence when adjudicating claims of sexual misconduct, tipping the scale in favor of the accused, the group said.
"Studies suggest that nearly half of bisexual women have been raped and half of transgender people will experience sexual violence at some point in their lifetimes," the group said. "These changes to campus' handling of sexual violence would therefore disproportionately impact LGBTQ students."
---