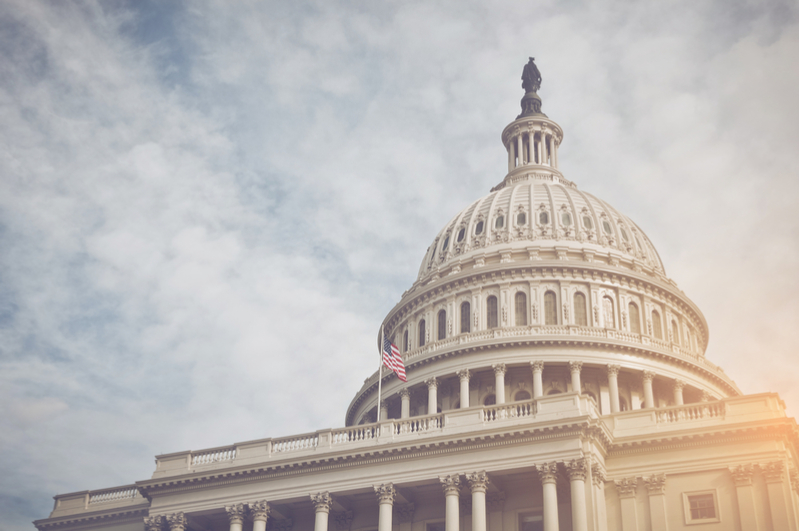 The military won't shut down if Congress fails to meet tonight's deadline to fund the government, and neither will the U.S. Department of Education — good news for college students and student loan borrowers who have urgent business to take care of.
"In the event of a closure of the federal government … there will be be minimal impact on students, borrowers, schools, lenders, and guaranty agencies and their ability to participate in the (federal student aid) programs," the office of Federal Student Aid said in a bulletin today.
Important websites that students, parents and borrowers depend on — like My Federal Student Aid on StudentAid.gov and the National Student Loan Data System — will still be available. Not only that, but most of the Department of Education's customer service centers will be taking calls during their regular business hours (see a list of customer service centers below).
So students with questions about obtaining funding for school will still be able to get answers, and borrowers who need help managing their existing loans will have access to actual humans.
Students who need to create an FSA ID to fill out the Free Application for Federal Student Aid (FAFSA) will be able to do that, as well as retrieve and edit their account information on the FSA ID website.
Borrowers who are already making payments on their student loans deal with one of the loan servicers that the government and private lenders contract with. Most of those contracts are in effect through 2019, so servicers should be able to withstand even a protracted shutdown.
Borrowers who want to file complaints or report suspicious activity will still be able to contact the Federal Student Aid Feedback System, although "resolution of pending and new cases may be delayed due to limited federal staffing."
According to a contingency plan, the Department of Education would furlough more than 90 percent of its total staff during the first week of a lapse in funding.
Employees who would stay on include those helping "discharge of the duties of Presidentially-appointed, Senate-confirmed individuals; those employees charged with the protection of life and property; and, as appropriate, the obligation, payment, and support of student financial aid as well as other authorized payments and obligations."
ABC News reports that while the Department of Education's workforce would drop from 4,000 to 250, "more than 150 of those are from the student financial aid office … so already-awarded grants and loans can continue as normal."
---