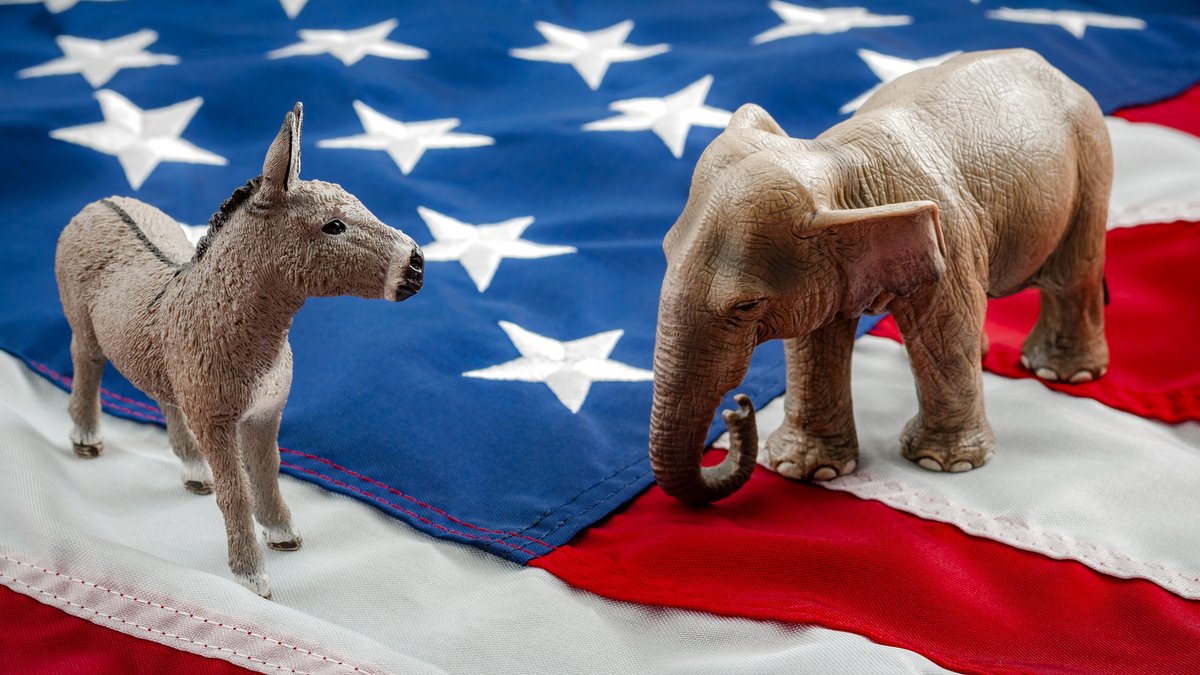 No more PLUS loans for grad students!
Public Service Loan Forgiveness to be eliminated!
No more subsidized student loans!
If you see some scary-looking headlines like these about legislation making its way through Congress in coming weeks, you can probably take them with a grain of salt.
Republicans who were eager to impose new restrictions on federal student lending and loan forgiveness are likely to be stymied this year by Democrats staging a rearguard action in the Senate.
That's according to Sen. Lamar Alexander, the Tennessee Republican who chairs the Senate Education committee.
Alexander says Democrats "want to wait until next year to see if they're in better shape politically," and have the votes to block reauthorization of the Higher Education Act in the Senate.
The PROSPER Act
Legislation to reauthorize the act put forward by House Republicans in December would have:
Those moves would have saved taxpayers about $58.5 billion over a decade, according to an analysis published by the Congressional Budget Office in February.
On the plus side for borrowers, the PROSPER Act would have:
Eliminated the upfront fees currently charged on federal student loans, saving borrowers $14.5 billion through 2027.
Provided an additional $300 in Pell grant funding a year to students taking at least 15 credits per semester, at a cost of $7.3 billion to taxpayers over a decade, the CBO estimated.
Smooth sailing in House, roadblocks in Senate
Republicans have the votes needed to secure passage of the PROSPER Act in the House — it made it through the Committee on Education and the Workforce in December on a 23-17 vote on party lines. But a number of its provisions are fiercely opposed by groups representing students and colleges who have the ear of sympathetic Democrats.
Even if the PROSPER Act sails through the House — a vote is expected as soon as this month — Republicans have a slimmer majority in the Senate. Democrats who hope to win back control of Congress in November aren't expected to allow the bill to come to a vote.
Alexander had been working with Sen. Patty Murray, the ranking Democrat on the Senate education committee, on a more bipartisan approach to reauthorizing the Higher Education Act. But after a series of hearings in January and February, no legislation has been forthcoming.

At a forum for higher education leaders sponsored by the New York Times last week, Alexander told New York Times political reporter Kate Zernike that "The Democrats won't do it … We had given to the Democrats four months ago, after four years of hearings, our complete proposal about what to do and haven't gotten a response."
A spokeswoman for Murray told The Chronicle of Higher Education that it was Alexander who "walked away from the table," because a bipartisan bill requires input from both parties rather than an "exchange of partisan drafts."
Although the lack of progress on a bipartisan bill in the Senate is being treated as breaking news, Murray hinted in April that there would be no action before the November election.
Asked at the Ronald Reagan Institute Summit on Education whether a bill would move forward in the Senate, Murray said, "We don't have that much time left, and as you know, once it gets close to election time, everybody wants to wait until after elections to see who is in charge," Education Dive reported at the time.
The Senate played a similar role when Congress overhauled the tax code in December. When House Republicans tried to eliminate perks like the student loan interest deduction and tax-free tuition waivers for grad students, the Senate refused to go along.
Prospects for bipartisan changes to student loans
Which is not to say that there will be no changes to way federal student loans are provided and paid back in the years to come. The Trump administration has put forward its own plan to scale back forgiveness for public servants and other borrowers paying back their loans in income-driven repayment plans.
Democrats are unlikely to get behind the Trump administration's plan, which the White House has estimated would save taxpayers $174.2 billion over the next 10 years.
But there could be bipartisan support for a more targeted revamp of income-driven repayment plans and loan forgiveness. The Obama administration proposed scaling back relief for borrowers taking on big debt loads to attend graduate school.
DeVos moving forward with deregulation
For now, Secretary of Education Betsy DeVos is expected to continue moving forward on a deregulatory push that includes undoing Obama-era policies intended to protect student loan borrowers and students allegedly defrauded by for-profit colleges.
"As long as Democrats continue to be unwilling to engage in productive bipartisan discussions around common sense solutions, the Department must move forward with the law that we have," a spokeswoman for the Department of Education told the Washington Post.
---