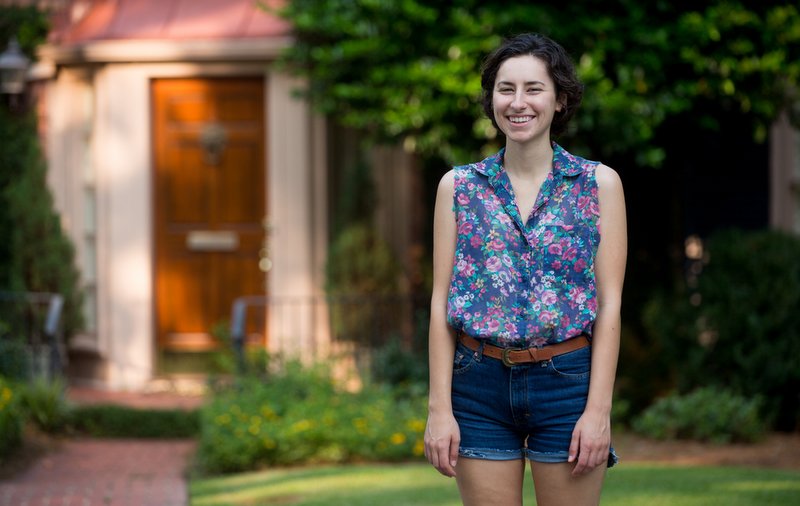 Many college graduates would be able to double or triple the amount they put aside in savings each month if they didn't have student loans, which would reduce the time needed to become homeowners.
That's according to research by Apartment List, which found 58 percent of college-educated millennials have monthly student loan payments averaging $410.
College-educated millennials with no student debt are setting aside about $350 a month in savings, or 50 percent more than grads who don't have student debt, Apartment List's Andrew Woo reports.
Both groups spend about the same amount on rent and other expenses, suggesting that instead of cutting back on perks like travel, eating out and shopping, millennials with student loan debt are reducing the amount earmarked for saving.
In its annual report on millennials and homeownership, Apartment List previously reported that eight in 10 millennial renters aspire to own their own home, but that affordability is an obstacle.
In his latest analysis, Woo estimates that college graduates with no student loan debt should be able to save up enough to make a 20 percent down payment in a little more than 5 years, on average. That compares to 10 years for college grads with student loan debt and more than 15 years for millennials without a college degree.
Smaller down payments and down payment assistance
There's no law that says you have to put 20 percent down when you buy a house. Many states have special programs geared to homebuyers who have little or no money saved for a down payment (for more on how to find programs in your area, see "These states help student loan borrowers become homeowners").
But buyers who make smaller down payments will typically pay extra for mortgage insurance in the form of FHA premiums or private mortgage insurance. Those with little or no equity in their homes are also more likely to lose them in foreclosure if they're unable to make their mortgage payments.
Despite the fact that many are paying down student loan debt, millennials accounted for 35 percent of 2015 home purchases, the largest proportion of any generation, the National Association of Realtors reports. According to NAR, millennials tend to buy smaller, older and cheaper homes and make smaller down payments, sometimes with help from their parents.
Apartment List found college grads get more financial help from friends and family, and that those with no student loan debt get the most — $8,040, compared to $3,870 for grads with student loan debt, and $2,060 for millennials with no college degree.
"It seems likely that many college graduates with no debt may have received help paying for college as well," Woo theorizes.
Qualifying for a mortgage with student loan debt
But in addition to making it difficult to save up for a down payment, student loan debt can also bloat your debt-to-income ratio (DTI), making it more difficult to get approved for a mortgage.
Mortgage giants Fannie Mae and Freddie Mac prefer borrowers with a DTI of 36 percent or less, but can go all the way up to 45 percent in special cases. FHA-backed mortgages in favor with younger homebuyers are usually available only to borrowers with DTIs of 43 percent or less.
The impact of your student loan debt on DTI depends in large part on how much of an earnings boost you get from your degree. A recent analysis of Credible user data found that a $1,344 monthly mortgage payment could add 9.5 percentage points to the DTI of a borrower holding a graduate degree in medicine, compared to 40.3 percent for a borrower with an undergraduate psychology degree.
Lowering the monthly payment on your student loans
Refinancing student loan debt at a lower interest rate with a private lender can help you pay down debt faster, or dramatically lower your DTI while you're still making payments.
Borrowers who refinance their student loan debt into a loan with a shorter repayment term can save thousands over the life of their loan. Borrowers who are more intent on decreasing their monthly repayments can do that by refinancing into a loan with a longer repayment term.
At today's interest rates, a borrower who prequalified for a $300,000 home loan could boost their mortgage borrowing limit to about $350,000 by trimming their student loan payment by $218 a month.
Extending your loan term can increase your total repayment costs, and refinancing federal student loans with a private lender means giving up some benefits like access to income-driven repayment programs and the potential to qualify for loan forgiveness after 10, 20 or 25 years of payments, so do your research.
---