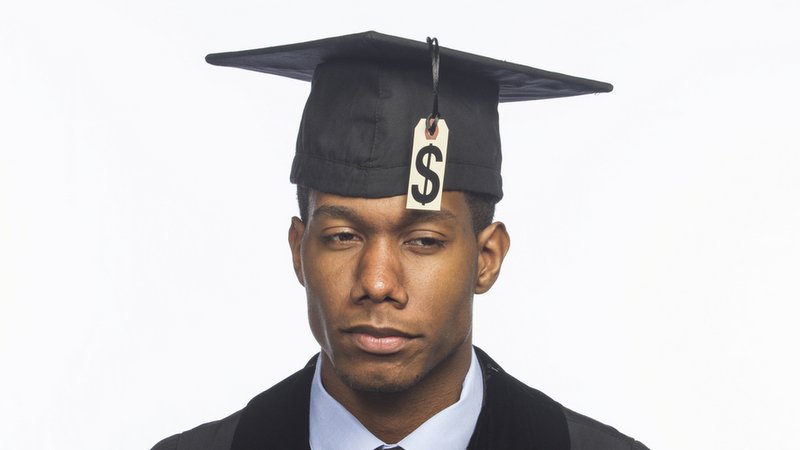 Student loan debt levels at public and nonprofit private colleges rose more than twice as fast as inflation over the last decade, with tuition soaring as states slashed funding for higher education during the recession and need-based federal grants covered a smaller share of college costs.
That's according to an annual report on student loan debt at graduation by The Institute for College Access & Success (TICAS), which estimates 69 percent of graduating seniors in the class of 2014 had student loan debt — $28,950, on average.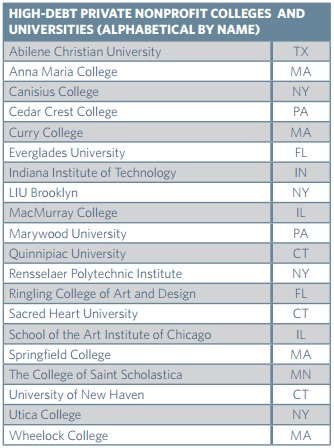 Source: TICAS.
The report recommended that lawmakers double the maximum federal Pell Grant, which now covers a smaller slice of college costs than it has in more than 40 years. Congress should also prod states to increase and maintain their investment in public colleges, as state funding per student is down 20 percent from pre-recession levels, the report said.
Access to better data on student loan debt would help students and families make smarter decisions about what colleges offer the best return on investment. Although tools like the Obama Administration's College Scorecard are a step in the right direction, they would be more useful if they showed level of debt by major, the report said.
Because total debt at graduation is still not available for every college and information on private loans is often missing, TICAS recommends that the Department of Education start collecting that data through its Integrated Postsecondary Education Data System (IPEDS). For its report, TICAS relied on information voluntarily submitted by 1,111 public and nonprofit colleges to Peterson's, a publisher of college guides that's owned by student loan servicer Nelnet.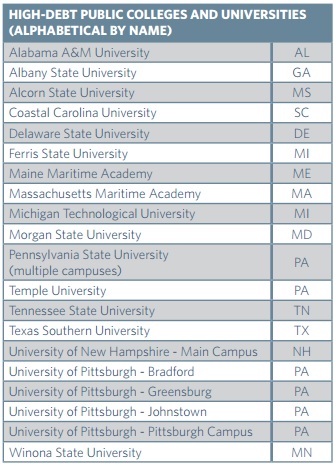 Source: TICAS.
To improve school accountability, TICAS would like to see every college's eligibility for federal funding tied more closely to the risk that their students will default on their loan. Schools close to losing their eligibility could be required to implement risk sharing programs that give them a financial stake in student outcomes. Finally, the report recommends reducing "risky" private loan borrowing, saying almost half of undergraduates who rely on private loans could have borrowed more in safer federal loans.
Although subsidized federal direct student loans feature low rates, private lenders can often beat the rates on unsubsidized federal direct loans, particularly when refinancing student debt held by graduates with strong earning potential.
---