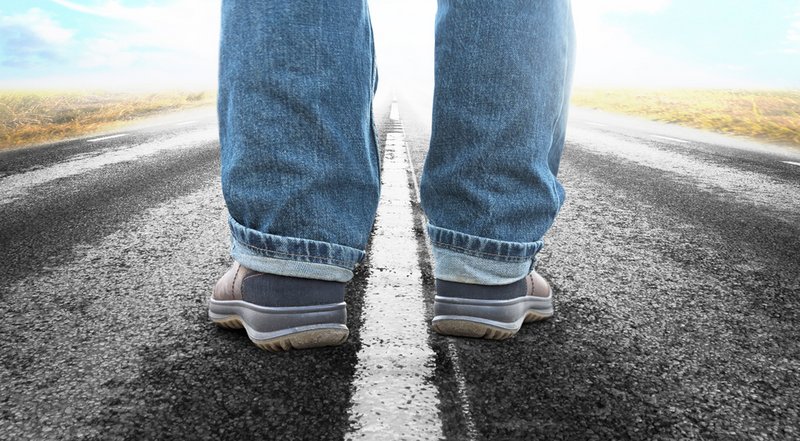 When Senate Democrats piggybacked on President Obama's final State of the Union address to announce a $120 billion initiative to provide student loan debt relief and curb college costs, there was just one problem.
Prominent senators including Elizabeth Warren, Charles Schumer, and Claire McCaskill invited college students from around the nation to hear the president's address last month and share their stories of student loan debt and the challenges of paying for college.
The solution proposed by Democrats: the Reducing Educational Debt (RED) Act, which would provide two years of tuition-free community college, low-cost student loan refinancing, and Pell Grants indexed to inflation.
The problem with the RED Act is that legislation that would launch the initiative has been around for some time, and Republicans who control both the House and Senate are in no hurry to pass the bills in question. Even the president doesn't expect them to.
In his speech, Obama promised to get behind legislation that would provide two years of free community college "for every responsible student." But the president acknowledged his lame duck status that night by declining to regale his audience with a laundry list of all the things he hoped to accomplish in his final months in office.
The fact the RED Act builds on three previously introduced bills that have gone nowhere suggests that the initiative might be, at best, a starting point for further debate.
At worst, it may never amount to more than election year rhetoric that raises false hopes that lawmakers can move beyond partisan differences and actually do something about rising higher education costs and student loan debt.
Rebooting the RED Act campaign this week at Syracuse University, Schumer released some specifics about the initiative, and talked about how he intends to "bring further national attention to the student debt crisis," as his staff put it in a press release (There's even a Twitter hashtag — #InTheRed — that Senate Democrats are using to promote the plan)).
For those already burdened by student loan debt, the most interesting piece of the RED Act is a proposal to allow borrowers to refinance federal student loans at the low rates offered to students in 2013-2014 (3.86 percent for loans made to undergraduates, 5.41 percent for loans to graduate or professional students, and 6.41 percent for PLUS loans).
Schumer said that the RED Act also envisions allowing borrowers with private loans to refinance them at rates currently offered to federal student loan borrowers (4.29 percent for undergraduate loans, 5.84 percent for graduate and professional students, and 6.84 percent for PLUS loans).
That's essentially what Warren has been proposing since 2014 in the "Bank on Students Emergency Loan Refinancing Act," a bill that Democrats haven't been able to get much traction on (The main difference is that Warren's proposal was to let private student loan borrowers refinance at 2013-2014 rates, too).
The Massachusetts Democrat proposes paying for low-interest refinancing by raising taxes on people earning more than $1 million a year — a tough sell with Senate Republicans who blocked a vote on the bill in 2014. The Congressional Budget Office has estimated that, as originally proposed, Warren's bill would have cost the government $58 billion in lost interest revenue over a 10-year span, but more than offset those losses with $72.5 billion in new taxes.
Warren reintroduced the bill last year, and now it has 35 cosponsors. But the only cosponsor who is not a member of the Democratic Party is not a Republican, either. He's Vermont Independent Sen. Bernie Sanders.
Two other pieces of legislation that are being folded into the RED Act — the America's College Promise Act of 2015 and the Pell Grant Cost of Tuition Adjustment Act — are also stalled in the Senate.
Those proposals — particularly providing two years of free community college — are not cheap either, and Republicans aren't going to be thrilled about the latest proposal for funding them. Sen. Debbie Stabenow, D-Michigan, told the Detroit News in January that Senate Democrats would fund the $120 billion plan by changing the tax code to prevent companies from moving assets overseas to lower their tax bills.
If the RED Act looks unlikely to pass muster with Republicans, it would also be a departure from the Obama administration's main approach to limiting student loan defaults to date — income-driven repayment plans.
Income-driven repayment plans make borrowers' monthly payments more manageable not by lowering the interest rate on their loans, but by capping payments at 10 or 15 percent of income and stretching out payments to as long as 20 or 25 years (The only way student loan borrowers can currently get a lower interest rate is by refinancing with private lenders).
If there's anything that Democrats and Republicans might be able to agree on about student loans, it's that income-driven repayment plans have become confusing — there are four of them, each with its own quirks.
The Obama administration has proposed a "unified, simple, and better targeted" income-driven repayment program that it says could save the government $49 billion over the next 10 years, in part by reducing benefits for holders of graduate and professional degrees.
According to researchers at the New America Foundation, changes to income-driven repayment plans under the Obama administration have disproportionately benefited high-earning borrowers with graduate degrees, who stand to have big chunks of their student loan debt forgiven after making payments for 20 or 25 years.
"For Republicans, already suspicious of the idea of loan forgiveness funded by taxpayers, watching the program transform into handouts for wealthy graduate students has proven poisonous, and many in the party are now opposed to loan forgiveness and skeptical of income-based repayment in any form," Alexander Holt, a policy analyst with New America's Education Policy Program, has written.
While loan forgiveness can be a boon for wealthier borrowers, it comes with a penalty that can be painful for low- and middle-income wage earners: forgiven student loan debt is considered taxable income. Obama and other Democrats are eager to repeal the tax on forgiven student loan debt, and Holt thinks the time might be right for compromise.
If Democrats want to see the tax repealed, Holt thinks issues that will be on the negotiating table include loan limits for graduate students, longer forgiveness terms, or elimination of a program that provides tax-free loan forgiveness for public service workers who have made 10 years of payments.
The Obama administration's desire for a unified, simplified and better targeted income-driven repayment program could also be a place for Democrats and Republicans to find some middle ground.
For student loan borrowers, whatever solution lawmakers ultimately reach is likely to be less exciting than the promises currently being made on the campaign trail.
Matt Carter <mcarter@credible.com> is editor of Credible News. Follow us on twitter @Credible.
---