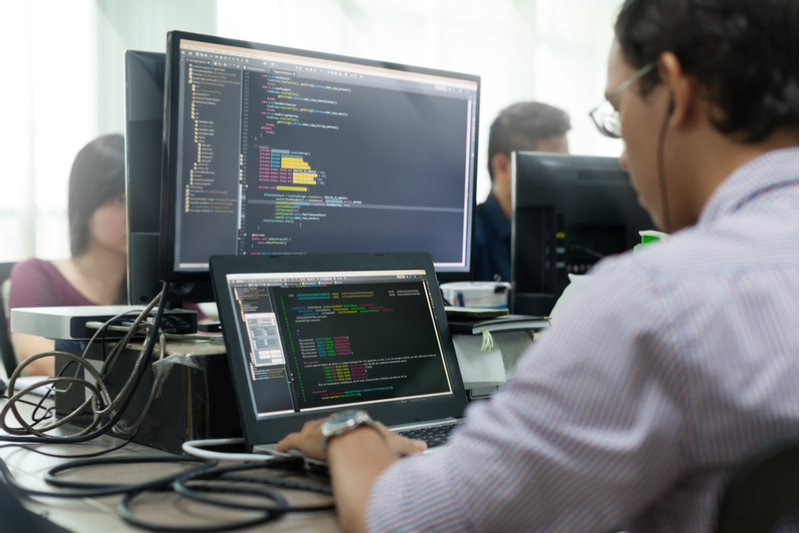 In a world that revolves around technology, learning to code is emerging as a novel way to job placement and success. Coding boot camps such as General Assembly and Dev Bootcamp are now mediums through which everyday Americans can learn coding and programming languages in a few months by enrolling in these intensive short-term classes. Coding boot camps claim that their students graduate in a few months with the full skill set of an employable software engineer.
However, given that many of these programs can cost upwards of $10,000, these programs are not necessarily financially accessible to everyone. Enter Earnest and PAVE, two student loan lending companies amongst other lenders that are helping to fund boot-campers' coding educations. The financial startup Affirm will also begin offering student loans to boot camp participants. These student loans have terms of 12, 15, or 18 months, and generally do not begin accruing interest for the 6 months of intensive class time. With great praise from student loan lenders and even President Obama, who called these programs "a ticket to the middle class," coding boot camps are only expected to grow and become more popular.
However, not everyone is in agreement over the success of coding boot camps. It can be argued that these intensive programs often require people to take an extended period of months off from their jobs, and influencing some to quit their jobs to pursue computer programming-related work. Some argue that these boot camps are offering students the promise of a job and then failing to deliver, as many boot camp alums are unable to find work as programmers.
The problem is that many believe that a student who has completed coding boot camp does not have the same skill set as someone who has spent four years studying computer science at a college or university. With the added layer of the student loans that these boot camp participants may now have, coding boot camps may be perpetuating the cycle of risky student loan debt. Student loan companies are therefore focusing on being careful and selective with giving out student loans to programming boot camp students, only working with boot camps that place a high percentage of their graduates in high-paying career relevant jobs. Although this selectivity may be ironic given the purpose of the program to spread credit to those who wish to educate themselves, this tactic of selective lending is likely beneficial in the long run. For many student loan lenders, the goal is to spread resources to people who wish to advance themselves by managing their debt responsibly.
If you would like to explore your private student loan options or even fund a coding bootcamp, visit Credible
---