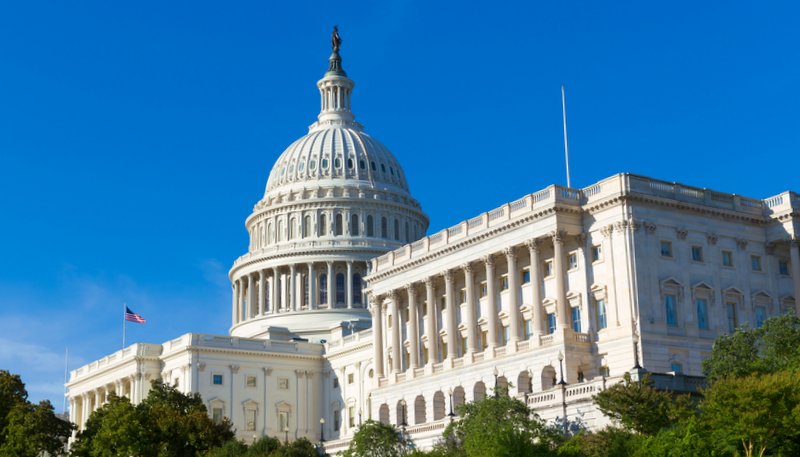 As more companies offer programs to help employees pay down student loan debt, that perk could get even sweeter if lawmakers take up a proposal to exempt such assistance from taxation.
Employers can currently provide up to $5,250 in reimbursement a year to employees for continuing education expenses like tuition. But if they pay down employees' student loan debt, that perk is counted as taxable income.
The Employer Participation in Student Loan Assistance Act, introduced by U.S. Rep. Rodney Davis (R-Illinois) and Rep. Gwen Graham (D-Florida), would extend the exclusion for up to $5,250 in employer-provided educational assistance to employer payments of qualified education loans. The bill, which has eight cosponsors — four Democrats, and four Republicans — would help companies recruit and retain young, educated workers, Davis said in a statement.
That's what companies like accounting and consulting giant PricewaterhouseCoopers are thinking, as well. PwC recently announced it will provide $1,200 a year in assistance to help new and existing employees pay down student loan debt.
PwC is offering the benefit through a platform built by Boston-based startup Gradifi, which says it will have 100 companies on board for a pilot program launching in January, Forbes reports.
Options to help address student loan debt are growing, including income-based repayment for federal loans and refinancing of both federal and private loans. Many of those with student loans don't realize that relief may be available.
Student loan refinancing can help graduates reduce the interest rates and overall interest payments on their student loans. Credible has partnered with over 70 alumni associations, employers and professional groups to help educate their members and employees about student loan relief, including student loan refinancing.
Editor's note: This story has been updated to clarify that the Employer Participation in Student Loan Assistance Act would exempt up to $5,250 a year in employer-provided student loan repayment assistance from taxation. 
---