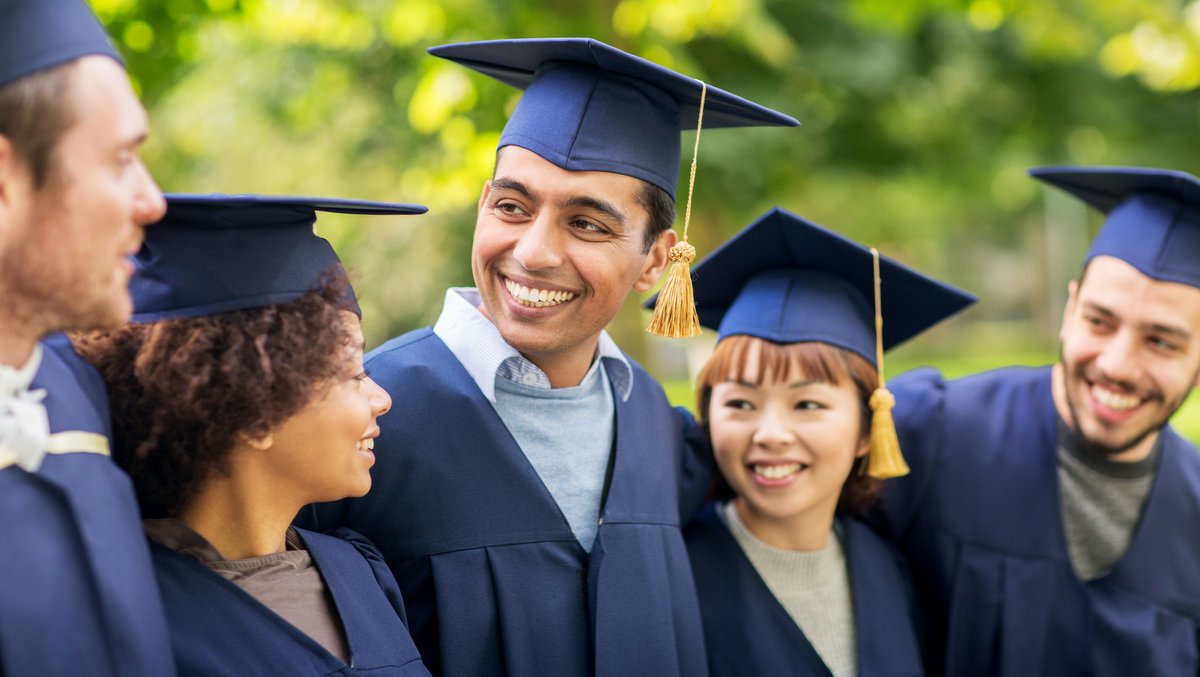 A $1,000 check makes a pretty nice college graduation gift for any student. But what if the check came from the school awarding your degree?
That's how it works in Texas, where residents who attend one of the state's 37 public colleges and universities are entitled to a $1,000 tuition rebate if they earn their bachelor's degree in four years without taking too many extra courses. Some students who might qualify for the rebates miss out because they don't know they're available, the Austin American-Statesman reports.
Massachusetts has an even more inclusive rebate program, Commonwealth Commitment, which provides a 10 percent tuition and fee rebate at the end of every semester for students who have agreed to start their quest for a bachelor's degree at a community college and then transfer to one of the state's public four-year schools.
To maintain their eligibility, participating Massachusetts students need to maintain a 3.0 grade point average, complete their associate degree in 2.5 years, and get their bachelor's within 2 more years.
Students who stay the course will save $5,090 on average on their bachelor's degree, officials said when launching the Commonwealth Commitment program.
Graduating in four years has its own rewards
Graduating in four years can be tough — in addition to putting in the work needed to keep up your grades, you have to take the right classes, in the right sequence.
But the advantage of graduating from college in four years are self-evident. Each extra year of college means shelling out thousands of dollars on not only tuition and fees, but living expenses like food and rent. And students who aren't working also lose out on that income.
When Complete College America tallied up all the additional expenses and lost income, the nonprofit research and advocacy alliance concluded that each additional year students spend to get their degree will end up costing them more than $68,000, on average.
Despite the consequences, only 40 percent of college students manage to complete their degrees within four years, according to the National Center for Education Statistics.
A growing number of colleges are encouraging students to take 15 credits per semester, offering flat-rate tuition when students take more than 12 credits, or tying grants and scholarships to a full course load.
And while it might seem like a full course load might be too challenging for many students, a recent study of 1.3 million students by "best practices" firm EAB found the opposite. Students taking 15 or more credits during their freshman year got better grades and were less likely to drop out of school than those who took on lighter course loads.
So even though most colleges don't offer tuition rebate programs, even greater rewards can be claimed by students who choose their classes carefully, and stay on top of their coursework.
To ensure that students are taking the right courses in the right sequence for their major, the University of Hawai'i at Mānoa offers online degree audits to help students track their academic progress. UHM's Student Engagement, Retention, and Graduation plan also provides support for struggling students and mandatory academic advising for students who haven't declared a majors, elevating the risk that they'll drop out.
The Association of Public and Land-grant Universities recently named UHM the winner of its 2017 Project Degree Completion Award, noting that the school has boosted its four-year graduation rate by 13.7 percentage points over the last decade.
---