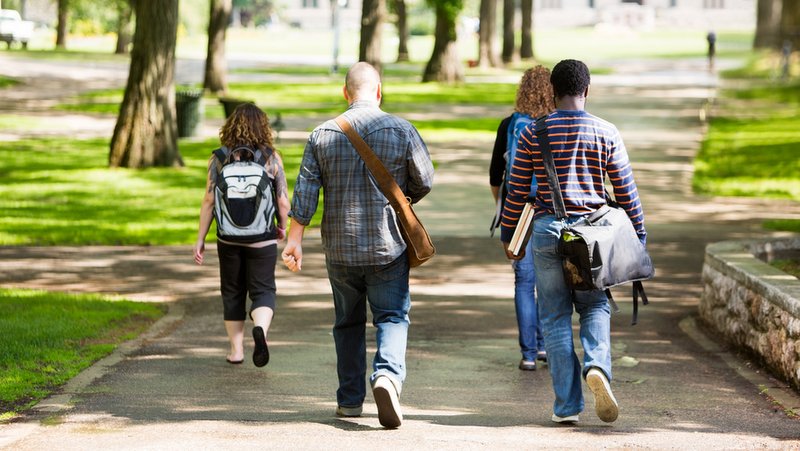 It's been almost two years since Congress decided to let the Perkins loan program ride into the sunset, but some lawmakers are having second thoughts as the Sept. 30 cutoff for making new loans looms.
We've been here before. Congress let the Perkins loan program, which serves students with "exceptional financial need," expire on Sept. 30, 2015. But three months later, lawmakers had a change of heart and passed legislation restoring the program for undergraduates at participating schools for two more years (graduate students got a shorter reprieve, and lost access to Perkins loans on Sept. 30, 2016).
The Federal Perkins Loan Program Extension Act of 2015 was intended as a compromise that would allow schools to phase the program out while Congress worked on more comprehensive changes intended to simplify the provision of federal student loans.
But those changes have been slow in coming. Legislation that would have created a "one grant, one loan" system stalled in 2015. Republican leaders now say they'll pursue such changes as part of the reauthorization of the Higher Education Act. But many observers don't expect Congress to make any headway on reauthorization until next year.
So in May, six members of Congress — three Republicans, and three Democrats — got behind legislation in the House that would extend the Perkins program for undergraduates for another two years. New York Republican Elise Stefanik, the bill's sponsor, said 500,000 students still rely on Perkins loans — and many are from families with household income of less than $30,000.
(According to Politico, 315,000 students received Perkins loans in the past fiscal year).
When it was introduced, the Federal Perkins Loan Program Extension Act of 2017 seemed like quite a long shot. Many lawmakers who supported extending the program in 2015 wanted to make it clear that it was a one-time deal. The 2015 bill even stipulated that "additional extensions [are] not permitted," although Congress can always change its mind.
The federal budget proposed by President Trump in May would not only let the Perkins loan program expire, but eliminate the break on interest charges provided to students who qualify for subsidized loans while they're still in school. The Trump administration says getting rid of direct subsidized loans could save taxpayers $38.9 billion over the next 10 years. It could also add about $4,000 to the cost of obtaining a degree.
Bipartisan support for extending Perkins loan program
As spring turned to summer, the prospect that Congress would get around to tackling reauthorization of the Higher Education Act anytime this year dwindled. With Congress preoccupied with debates over health care and other issues, the bill to extend the Perkins loan program for two more years picked up supporters. In June, Stefanik celebrated as her bill picked up its 52nd cosponsor.
"Perkins Loans are an important resource for low income families in our district who are pursuing their higher education dreams," Stefanik said at the time. "I am pleased that this legislation continues to gain momentum, and I will continue to work with my colleagues to ensure this legislation gets brought up for a vote."
Today, the Federal Perkins Loan Program Extension Act of 2017 boasts 77 cosponsors, including 18 Republicans.
But according to Politico, putting the bill on the president's desk before the Perkins loan program expires at the end of September remains "a tall order" — let alone getting him to sign it.
In the Senate, education committee chairman Lamar Alexandar is unlikely to go along with another extension, and House education chairwoman Virginia Foxx is focused on implementing a "one grant, one loan" program through reauthorization of the Higher Education Act, Politico reports.
The National Association of Student Financial Aid Administrators (NASFAA) supports an extension of the Perkins loan program — sunsetting the program "without addressing the funding gap future students would experience would be negligent," the group said in support of Stefanik's bill.
At 5 percent, the interest rate on Perkins loans is higher than the current rate of 4.5 percent for federal direct loans to undergraduates. But interest doesn't start accruing on Perkins loans until after nine months after graduation, and there are no up-front fees.
Perkins loans have also helped students avoid taking out federal PLUS loans when they hit their limits on more affordable federal direct loans.
Rates on PLUS loans for parents and graduate student recently increased to 7 percent. A 4.3 percent up-front fee brings the effective annual percentage rate (APR) on those loans up to nearly 8 percent.
But undergraduate students who qualify can take out up to $5,500 a year in Perkins loans, with a lifetime limit of $27,500.
Other programs for students with 'exceptional financial need'
Other federal programs for undergraduates with exceptional financial need include the Federal Supplemental Educational Opportunity Program (FSEOG), which provides grant awards of up to $4,000 a year. For 2017-2018, the Department of Education plans to allocate $730 million to about 1.1 million students attending 3,626 schools.
The Federal Work-Study Program will provide an additional $977.4 million in assistance to an estimated 564,000 students attending 3,220 schools, with additional funding coming from off-campus agencies and schools.
In contrast, the Perkins loan program is largely self-sustaining, with schools making loans from revolving funds that the federal government hasn't made any contributions to in more than a decade. Even if the program is shut down, somebody will have to keep collecting payments.
In June, NASFAA wrote the Department of Education urging that schools be allowed to decide whether they'd prefer to keep "servicing" their Perkins loans, or hand the job of collecting payments over to the federal government.
(The federal government has contracts with a number of loan servicers that expire in 2019, and the Trump administration recently backed down from a controversial plan to let one company collect payments on all federal student loans.)
NASFAA's members also have concerns about expenses that schools may incur, and the government needs to "take steps now to ensure a smooth and equitable close‐out process in the event that the program ends" on Oct. 1 as currently scheduled, the group said.
---