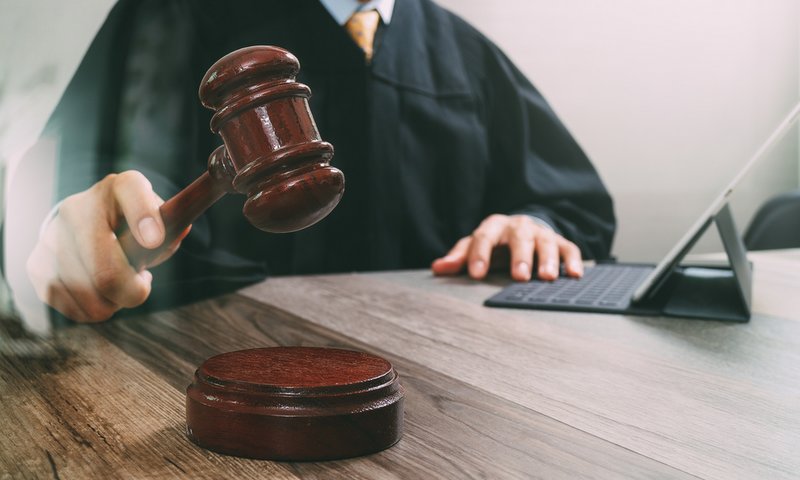 Whether you owe the federal government or a private lender, student loan debt is hard to walk away from in bankruptcy court.
But that could soon change, with the Department of Education preparing to revisit guidance issued by the Obama administration in 2015 that mandated a hard-line approach.
If the Trump administration decides it wants to adopt a more lenient stance with federal student loan borrowers, it could simply adopt new policies allowing its lawyers to stay on the sidelines more often when borrowers file to have their debt discharged in bankruptcy court.
But any loosening of restrictions on the discharge of private student loan debt in bankruptcy would require Congressional action.
Tighter bankruptcy restrictions
Concerned that it was too easy for borrowers to rack up big debt and then leave school without making an effort to find work and repay their loans, Congress made several changes to the bankruptcy code between 1978 and 2005.
By the time lawmakers were done, you could no longer get out from under your student loans in bankruptcy — unless you could show that repaying them would cause "undue hardship."
Since lawmakers failed to define that term, courts in most of the nation have come up with a strict definition of undue hardship, called the "Brunner test" (named after Marie Brunner, who took out loans to earn a master's degree, and filed for bankruptcy within a month after her first payment was due). In a few jurisdictions, courts use a less strict "Totality of the Circumstances" test.
To pass the Brunner test, student debtors filing for bankruptcy must demonstrate they've made a good faith effort to repay their debt, but now face an intractable problem — such as a serious illness or disability — that would make it practically impossible to repay their loans. The Totality of the Circumstances allows courts to consider the borrower's past, present and future financial resources.
In 2005, Congress decided the undue hardship rule for bankruptcy discharge of federal student loans would also apply to private student loans. Protecting investors from discharge of private student loan debt in bankruptcy court can mean lower interest rates for borrowers, but that move also upset some consumer advocates.
Obama administration's stance
In 2015, the Obama administration, through the Department of Education, issued guidance on when to accept or contest undue hardship claims by federal student loan borrowers who file for bankruptcy.
The guidance was provided in a "dear colleague letter" to companies that guarantee payments on older federal student loans and to colleges participating in the Perkins loan program. But the department said it uses the same "two-step" analysis to decide whether or not to contest undue hardship claims by borrowers who have taken out loans directly from the government.
The first part of the analysis is to decide whether or not borrowers have filed for bankruptcy due to circumstances that are out of their control, such as a "protracted and ongoing physical or mental illness." They must also have demonstrated a good-faith effort to pay back their loans — including exploring their options to make payments in an income-driven repayment program.
The second part of the analysis is determining whether the expense of opposing an undue hardship claim in court would cost more than the lender is likely to end up recovering.
Several hypothetical examples in the guidance issued by the Obama administration demonstrate the kind of cold calculations that the Department of Education expects will be made on a case-by-case basis.
Borrowers who "choose to incur student loan debt at an older age" — by taking out PLUS loans on behalf of their children, for example, "should not be able to rely on their age alone" or approaching retirement to prove undue hardship, the department advised.
A single mother who receives no child support and can't work full-time because she has a "seriously ill" child requiring "round-the-clock care" would not necessarily qualify for undue hardship, unless she had applied for income-driven repayment.
Veterans with service-connected disabilities or who are receiving Social Security disability benefits should be instructed to apply for an administrative discharge, rather than seeking relief through the bankruptcy process, the department said.
"Pursuit of administrative remedies conserves scarce judicial resources and costs while providing qualifying borrowers with equally effective remedies authorized by Congress through the Higher Education Act," the "dear colleague" letter said.
In the government's eyes, the availability of income-driven repayment programs makes it less likely that repaying federal student loans will create an undue hardship. Borrowers enrolled in these programs typically pay 10 to 15 percent of their discretionary income. If they have no discretionary income, their monthly student loan payment is zero.
But that doesn't mean that borrowers who have fallen behind on their payments won't find end up having their paychecks or Social Security checks garnished.
For those with private student loans, income-driven repayment isn't usually an option. So the Obama administration, while taking a hard line on bankruptcy fillings by federal student loan borrowers, advocated relaxing the bankruptcy discharge rules for private student loans.
To prod private lenders into offering borrowers more flexible repayment options, the Obama administration asked Congress to make one type of private student loan debt — loans that don't offer the option of income-driven repayment — dischargeable in bankruptcy court.
The request was just one aspect of a larger plan put forward in October, 2015, to strengthen protections for student loan borrowers.
What will the Trump administration do?
In a public notice published this week in the Federal Register, the Department of Education said it's preparing to revisit the Obama administration's guidelines for accepting or contesting undue hardship claims made by federal student loan borrowers in bankruptcy court.
One issue the Trump administration is looking for guidance on is whether the two tests used to determine undue hardship — the Brunner test and the "Totality of the Circumstances" test — result in unequal treatment of borrowers.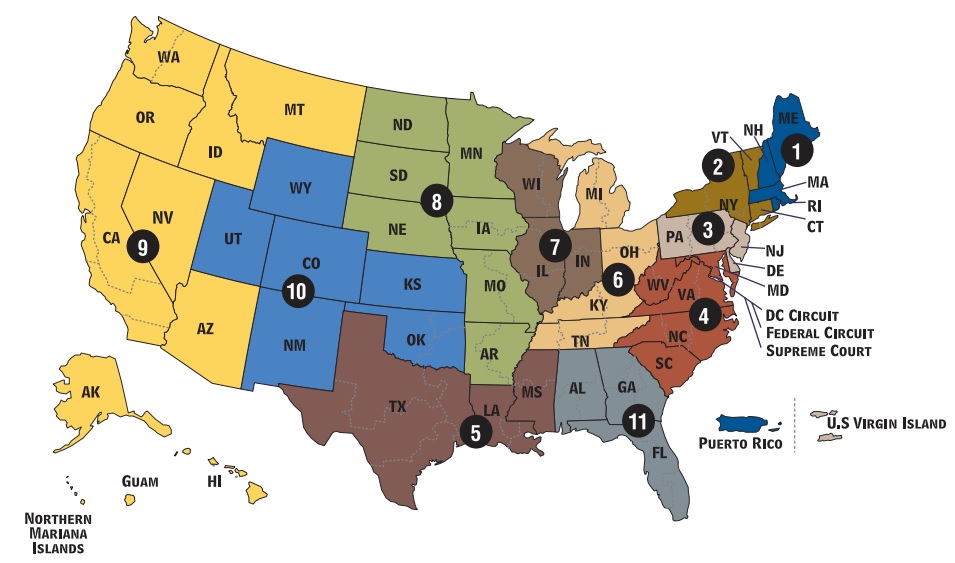 U.S. Circuit Courts of Appeals. Source: uscourts.gov.
For those keeping score at home, nine federal circuit courts of appeals — the second, third, fourth, fifth, sixth, seventh, ninth, tenth and eleventh — have adopted the "Brunner test."
The Eighth Circuit — encompassing North Dakota, South Dakota, Nebraska, Minnesota, Iowa, Missouri and Arkansas — established the "Totality of the Circumstances" test. The First Circuit — with jurisdiction over Massachusetts, Maine, New Hampshire, and Rhode Island — hasn't definitively adopted either test.
Both tests require bankruptcy courts to consider "the borrower's medical, work, or family history; history of mental illness; level of educational attainment; future employment prospects; payment history, including a borrower's willingness to avail himself or herself of all available repayment plans, including income-driven repayment plans; and necessary expenses in excess of ordinary unique to the debtor."
The Department of Education is seeking public comment from individuals, advocacy groups, and professional organizations on the factors that should be considered in evaluating undue hardship claims, and the weight that each factor should be given.
The request for information can be viewed, and the public may submit comments until May 22, at regulations.gov.
A former Obama administration official, Clare McCann, tells Inside Higher Ed that the Department of Education may be looking at loosening the definition of undue hardship to make sure that the government does not waste resources trying to pursue uncollectable debt.
But most people who racked up massive student loan debt to attend graduate school probably shouldn't count on getting out of it in bankruptcy. The Trump administration has proposed a new income-driven repayment program that would require borrowers with graduate school debt to make payments for 30 years before qualifying for loan forgiveness.
---