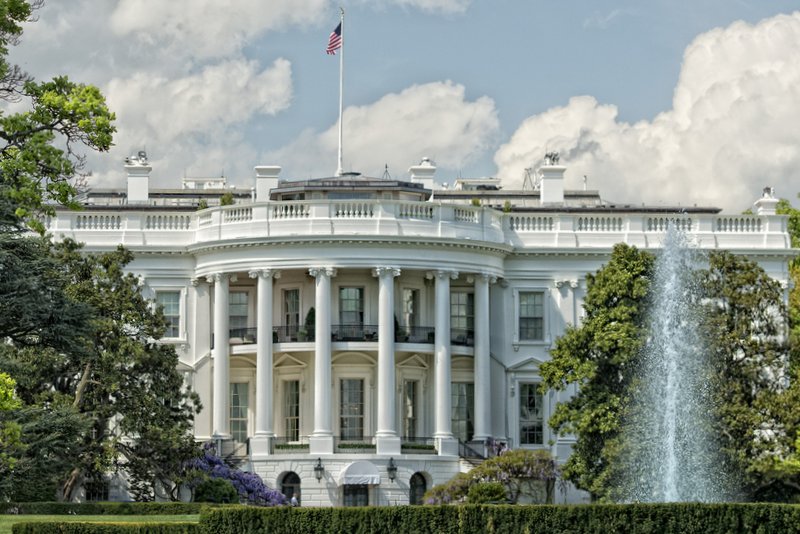 The Trump administration says it could save taxpayers $143 billion over the next decade by making federal student loans to low- and middle-income students on less favorable terms, and scaling back loan forgiveness to public servants and graduate students.
The biggest chunk of savings detailed in the education budget put forward today — nearly $104 billion — would be achieved by reining in programs that grant loan forgiveness to some borrowers after they make 10, 20, or 25 years of payments.
Hardest hit would be workers planning careers in public service, who would no longer qualify for loan forgiveness after 10 years, and borrowers with graduate school debt, who would only qualify for forgiveness after making 30 years of payments in an income-driven repayment plan.
Another $38.9 billion in savings would come out of the pockets of families whose earnings are modest enough that they currently qualify for need-based federal direct subsidized loans.
Interest rates on subsidized and unsubsidized federal loans for undergraduates are the same. But borrowers aren't charged any interest on subsidized loans until after they leave school. The Trump administration proposes eliminating that subsidy, and charging interest on them as soon as they're taken out.
That would mean that many graduates from low-income families would leave school with somewhat larger loan balances, said Clare McCann and Michael Prebil of the think tank New America.
But the biggest problem McCann and Prebil have with the Trump administration's hopes to wring savings out of student loans is that none of those dollars will be used to bolster other student aid programs aimed at families in need, such as Pell Grants. Instead, they complain, "they go simply to savings, and to increasing the budget for defense spending."
The Trump administration maintains that its education budget would help low-income students get their degrees faster by making Pell Grants available year round. But the $3.12 billion that the Trump budget allocates for that effort would be freed up by eliminating inflation-indexed increases to maximum Pell Grant awards. The budget doesn't provide for any net increase in Pell Grant funding over the next 10 years, even though college costs and living expenses will rise.

Detail from the White House's proposed, "Budget of the U.S. Government: A New Foundation For American Greatness." 
Although it remains to be seen how many of the changes proposed by the Trump administration will be embraced by Congress, some high-ranking Republican leaders have long-standing concerns about the projected cost of providing loan forgiveness.
There could be bipartisan support for some less dramatic changes to student loan forgiveness programs — the Obama administration had proposed limiting at $57,500 the amount of debt eligible to be discharged through Public Service Loan Forgiveness, and also put forward a proposal to cut loan forgiveness to graduate students enrolled in income-driven repayment programs by nearly $49 billion over a decade. Neither proposal survived previous budget negotiations.
But many Democrats are likely to seize on Trump's proposed budget as an opportunity to mobilize millennial voters.
"There's no way the president can talk his way out of this budget — the plan speaks for itself," said Natalia Abrams, executive director of the advocacy group Student Debt Crisis. "This budget makes it harder for families to pay for college and it discourages people from pursuing critical public service careers that we all depend on."
Abrams said the group's supporters have already sent more than 40,000 letters urging lawmakers "to reject this disastrous budget."
Lauren Asher, president of The Institute for College Access & Success (TICAS), said "There is bipartisan support for streamlining the multiple income-driven repayment (IDR) plans for federal student loans, and TICAS strongly supports doing so, but what the [Trump administration] has proposed is not the way to do it."
Justifications for changes
"While the in-school interest subsidy has not been rigorously evaluated, lessons from behavioral economics indicate that the subsidy is less likely to increase postsecondary enrollment, due to the complexity of the interest rate benefit, than straightforward need-based grants to students," the Trump administration maintains in outlining major savings and reforms of its proposed budget. "The subsidy is also poorly targeted as it is provided to borrowers with low pre-enrollment income but does not consider the income of borrowers during repayment. Borrowers with unaffordable debt burdens relative to their income during repayment can manage their debt through income-driven repayment and ultimately receive forgiveness."
The budget proposal unveiled today spells out the details of a new income-driven repayment (IDR) plan for struggling borrowers that Trump had sketched out on the campaign trail.
Existing IDR plans — PAYE, REPAYE, IBR, and ICR — don't require borrowers to make monthly payments larger than 10 to 20 percent of their discretionary income. If the resulting payments are so low that borrowers aren't able to retire their loans after 20 or 25 years of payments, any remaining debt is forgiven.
Trump's IDR plan — which would become the only alternative to standard repayment plans for new borrowers — would require that borrowers pay at least 12.5 percent of their discretionary income.
Although that's more than the 10 percent required of borrowers in the most popular IDR plans, PAYE and REPAYE, Trump's plan would also allow borrowers who have only taken out loans for an undergraduate degree to qualify for loan forgiveness more quickly — after 15 years of payments, instead of 20 or 25 years.
The catch is that under the Trump plan, borrowers who have any graduate school debt would have to make 30 years of payments to qualify for forgiveness.
And for borrowers who see a dramatic increase in income, there is no cap on the monthly payment amount. This is in order "to guarantee that high-income, high-balance borrowers pay an equitable share before their remaining balances are forgiven," the Trump administration said in justifying this approach (there's no cap on monthly payment amounts in REPAYE, either).
The bottom line is that while many undergraduates would be better off in Trump's plan than in existing IDR plans, graduate students would be less likely to qualify for loan forgiveness — and have smaller amounts forgiven if they did.
The Trump administration estimates that having a single IDR plan for new borrowers in place by 2018 would save the government $76.4 billion over the next 10 years. Eliminating Public Service Loan Forgiveness would generate $27.5 billion in additional savings over the same time period.
The Public Service Loan Forgiveness program, "unfairly favors some career choices over others and is complicated for borrowers to navigate," the Trump administration said in justifying its proposal to eliminate it. "This package would simplify repayment for all new undergraduate borrowers regardless of occupation and create a pathway for expedited debt forgiveness after 15 years of payments instead of after 20 years under current law."
But critics said students who have earned costly graduate degrees in law and medicine would be discouraged from seeking low-paying positions that serve the public good. Not only would those with graduate degrees no longer qualify for Public Service Loan Forgiveness after 10 years of payments, but it would take them 30 years to qualify for forgiveness under Trump's IDR plan.
Asher noted that teachers who earn master's degrees typically have $44,200 in student loan debt, and a starting salary of $36,100. Requiring that they make 30 years of payments before qualifying for loan forgiveness increases their total cost of repaying their loans by more than $70,000 compared to Public Service Loan Forgiveness granted after 10 years, Asher said.
"Combined, the proposed student loan changes would likely make it much harder to recruit and retain teachers, police officers, doctors, and other professionals, particularly in underserved rural areas," Asher said.
Editors note: This story has been updated to include comments by Lauren Asher, president of The Institute for College Access & Success (TICAS).
---