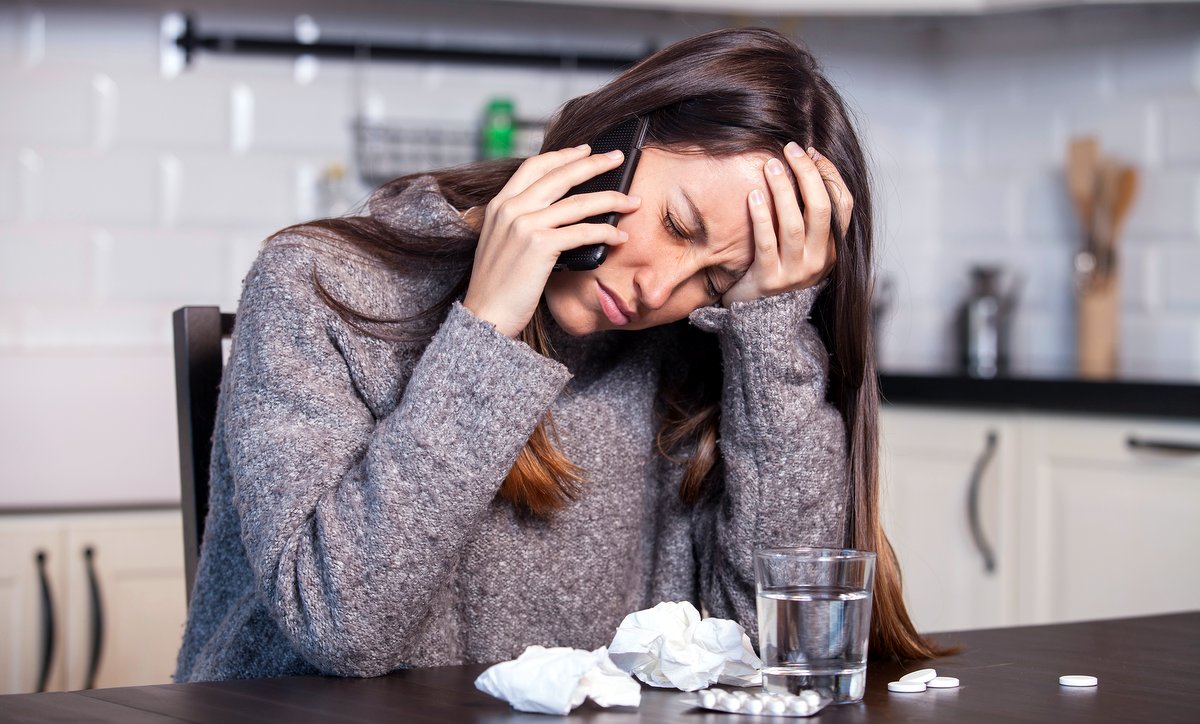 Graduate students and others who rely on school-provided health insurance could soon be paying considerably higher premiums if their fellow students flock to cheaper, short-term health plans approved by the Trump administration this week as an alternative to Obamacare.
Critics say the short-term health plans — which typically don't cover basics like prescription drugs and maternity care, and often cap benefits for the conditions they do cover — could drive up the cost of obtaining more comprehensive health coverage that meets the standards spelled out by the Affordable Care Act.
The Affordable Care Act, often referred to as "Obamacare," requires that insurers cover people with preexisting conditions, and bars them from imposing annual or lifetime benefit caps.
Health plans sponsored by colleges and universities meet Obamacare requirements, and about 40 percent of graduate students rely on those plans, according to the American College Health Association (ACHA). Because students can rely on their parents' health insurance until they're 26, only about 8 percent of undergraduates rely on school-sponsored health insurance, a recent survey by ACHA found.
If healthy students flee Obamacare for cheaper short-term plans in droves, that could drive up the cost of providing coverage for those who would rather have the more comprehensive plans — a problem that will play out for other insurers as well.
"This parallel system of insurance will siphon off healthier, younger, less expensive people from the exchanges," writes Washington Post columnist Catherine Rampell. "That will leave behind a pool of sicker, older, more expensive people, which will drive up premiums on the exchanges."
Those younger, healthier people who opt for cheaper short-term policies may be in for a shock when they have to rely on them, however.
"Many of these insurance products we would anticipate would have high thresholds with paying for anything," Devin Jopp, chief executive officer of ACHA, told Inside Higher Ed. "These students who need things taken care of, that have routine issues, who need to be seen, oftentimes end up stuck with a bill."
Senate Minority Leader Chuck Schumer, put it even more bluntly.
"These new short-terms plans are nothing short of junk insurance and are so dangerous for Americans that it's no wonder not a single group representing patients, physicians, nurses or hospitals has voiced support," the New York Democrat said. "Democrats will do everything in our power to stop this."
Dismantling Obamacare
After failing to repeal Obamacare altogether, Republicans have been working to dismantle it in pieces. Tax cuts approved by Congress in December eliminated the "individual mandate," which required families to obtain health coverage or face tax penalties. Although Obamacare provides subsidies for low-income families who would otherwise be unable to afford health insurance, it depends on healthy people enrolling to keep costs down.
According to the Urban Institute, the combined effect of eliminating the individual mandate and expanding the availability of short-term health policies is that about 2.2 million people will leave Obamacare-compliant health plans next year, driving up premiums by an average of 18.3 percent.
Since passage of the Affordable Care Act, college students have been more likely to have health care coverage — either through their parents, or on their own. The percentage of uninsured students dropped from around 19 percent in 2010 to about 9 percent in 2016, according to a study by Lookout Mountain Group.
In states that expanded their Medicaid programs as part of the launch of Obamacare, less than 6 percent of college students were uninsured, compared to 11 percent in states that declined federal aid to expand Medicaid.
Six of the 10 states with the highest percentage of uninsured college students — Texas (17.1 percent), Mississippi (14.1 percent), Oklahoma (13.4 percent), Florida (12.3 percent), Georgia (12.0 percent) and Idaho (11.2 percent) — declined to expand Medicaid in conjunction with the passage of Obamacare.
All 10 states with the lowest percentage of uninsured students — Vermont (1.2 percent), Massachusetts (2.6 percent), Minnesota (3.3 percent), Connecticut (3.8 percent), Iowa (3.8 percent), Delaware (4.2 percent), New Hampshire (4.2 percent), Ohio (4.2 percent), Maryland (4.4 percent) and Kentucky (4.5 percent) — expanded Medicaid to provide coverage to more residents under Obamacare.
Cheaper plans 'not for everyone'
Although short-term health plans are already available, enrollment is limited to three months. The new rule, which takes effect in 60 days, lets insurers cover any initial period of less than 12 months, and renew short-term policies for a total of up to three years.
In announcing the new rule, Health and Human Services Secretary Alex Azar said the limited plans "aren't for everyone, but they can provide a much more affordable option for millions of the forgotten men and women left out by the current system."
The Trump administration sees the limited policies as a useful alternative for "people transitioning between different coverage options, such as an individual who is between jobs, or a student taking time off from school, as well as for middle-class families without access to subsidized (Obamacare) plans."
The average monthly premium for a short-term, limited-duration policy was approximately $124 at the end of 2016, compared to $393 for an unsubsidized Obamacare plan, Trump administration officials said.
But if premiums for Obamacare plans go up, the government will be covering the additional cost for families who qualify for subsidies.
In issuing the new rule expanding the availability of short-term plans, the Trump administration acknowledged that expected premium increases for Obamacare-approved plans could force the government to shell out an additional $28 billion in subsidies over the next decade.
Further reading:
---