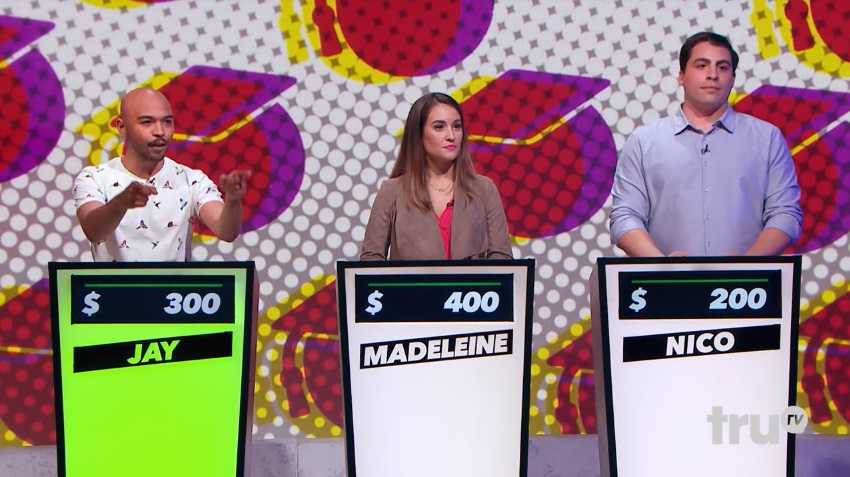 The TruTV game show that pays off the winner's student loan debt, "Paid Off," has been renewed for another season, which means the show's producers are looking for nearly 50 new contestants.
The show premiered in July with a huge built-in audience — more than 40 million Americans are paying down student loan debt — so it's hardly surprising that it's been renewed.
"I am so thrilled/horrified that the national embarrassment that is the need for this ridiculous game show will continue for another 16 episodes," host Michael Torpey said in a press release. "I truly hope the show won't have to exist for long, but until real reform comes to higher education I will continue to highlight the stories of the 45 million Americans affected and give away as much money as possible to as many people as possible."
Each new episode will require three contestants, so TruTV is looking for 48 telegenic student loan debtors to come to Turner Studios in Atlanta this fall, ajc.com's Rodney Ho reports.
To put yourself in the running, you'll need to fill out a lengthy Google Doc questionnaire accessible through PaidOffCasting.com. The show's producers want to know where you went to school and what you majored in, what you do for a living, and how much "verifiable student debt" you have. They're also interested in knowing if you've ever appeared on a TV game show or reality show, won money on a game show, and if you're in the running for any other game show.
If you don't make the cut, refinancing your student loan debt at a lower interest rate may be another option for taking some of the sting out of student loan debt. Borrowers who use Credible to refinance into loans with shorter repayment terms save more than $18,000 over the life of their loan, on average.
If you do make the cut, keep in mind that the IRS considers game show winnings to be taxable income — even if you use them to pay off your student loan debt.
That's also the case for many borrowers whose student loan debt is forgiven after 20 or 25 years in an income-driven repayment plan.
Recent changes to the tax code mean that student loan forgiveness granted to the disabled is not taxable. Neither is forgiveness granted to borrowers who have made the 120 monthly payments needed to qualify for Public Service Loan Forgiveness.
---