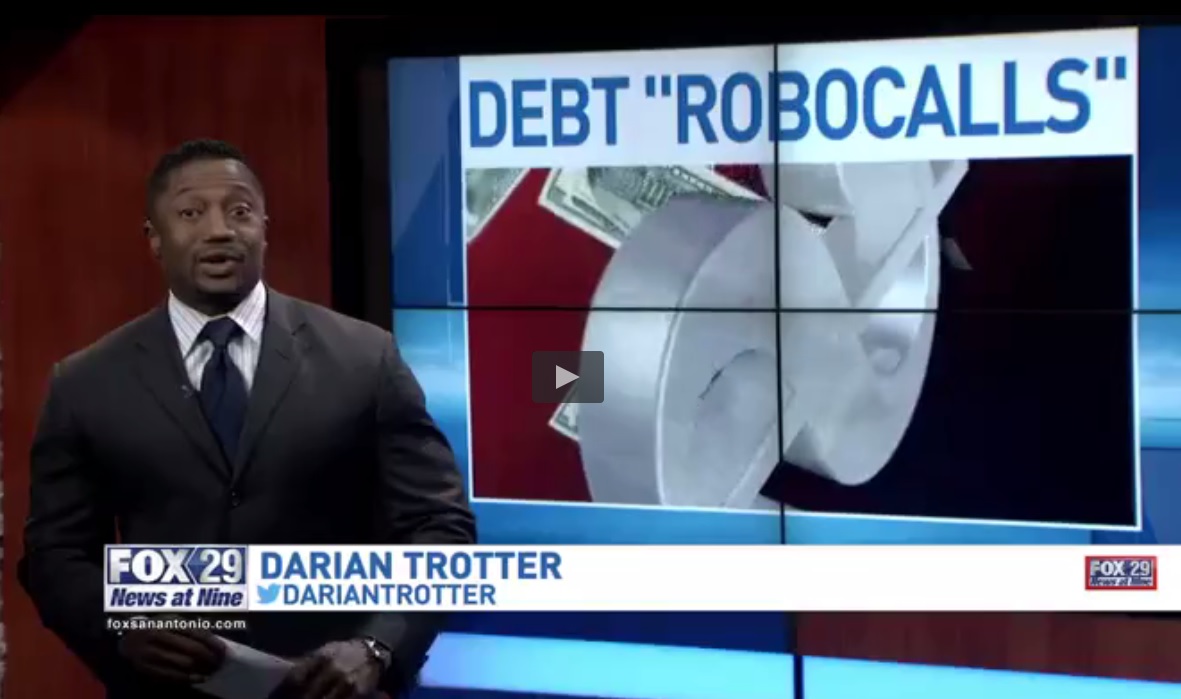 Since the passage of a new law that will give loan servicers collecting payments on federal student loan debt the right to "robocall" more debtors, there's been an onslaught of news stories decrying the potential for abuse.
Some lawmakers are vowing to undo the change, which was included in a budget deal passed last month. Regulations implementing the change — including limits on the number and duration of calls that will be allowed — haven't yet been finalized by the FCC, so student loan servicers haven't ramped up their robocalls yet.
What's sometimes lost in the outcry is that if you've taken out a student loan since the summer of 2009, you've already consented to being autodialed. Now, the Telephone Consumer Protection Act has been changed to allow autodialing of all federal student loan borrowers — at the request of not only loan servicers, but the Obama administration.
The Department of Education says that a cell phone is often the only way to get in touch with a student loan borrower who's delinquent or in default, and may no longer be at their last known address. The Department of Education wants loan servicers to be able to contact borrowers to let them know about repayment plans that can make their monthly payments much more manageable.
Despite the fact that borrowers can apply for these programs on their own, their existence has spawned a cottage industry of debt relief companies that make money by promising to help student loan borrowers access them.
Last year the Consumer Financial Protection Bureau took action against two companies — College Education Services and Student Loan Processing — that it said "exploited vulnerable student loan borrowers, made false promises about their debt relief services, and charged illegal upfront fees."
In May, the Illinois Attorney General's office filed five lawsuits against companies it alleged were violating a state law that prohibits charging consumers up-front fees for debt settlement services: Consumer Financial Resources LLC of Texas, which did business as Student Loan Resolve; Federal Student Loan Alliance LLC, based in California; Interactiv Education LLC, based in Florida, doing business as Direct Student Aid; Chicago-based Nationwide Student Aid; and Student Consulting Group Inc., based in Georgia, that did business as University of One and Help Assist Me Default Resolution Services.
Jumping on the robocall bandwagon
Now a debt relief company in Texas, Education Solutions, is using public outcry over the potential for more robocalls by student loan servicers to publicize its own services.
Christina Randell, president of Education Solutions, tells Fox San Antonio's Darian Trotter that people with student loan debt "know they owe the money. They don't need a robocall calling them 20 times a day. It's terrible waste of taxpayer dollars."
In "most of the cases we can have 80 percent of the debt forgiven by the government," Randell says.
Although most borrowers with federal student loan debt are already eligible for income-driven repayment plans that can dramatically reduce their monthly payments, they won't qualify for forgiveness until they've made payments for 20 to 25 years. Student loan debtors working in public service fields like teaching may qualify for forgiveness, but only after making 10 years of payments.
Forgiveness programs that offer more immediate relief, while available, are much more restrictive — they are limited to borrowers who can't repay because they become disabled, for example.
On its website, Education Solutions claims that it's better equipped to "negotiate" with your loan servicer for "forgiveness" than you are, because "if you don't know your rights or which service provider is offering the best deals in your situation, you can end up overpaying (thousands) of dollars every year. Last year we saved our clients more than $15 million … because 9 out of 10 were never told they qualified for forgiveness."
Before rebranding as Education Solutions in March, Randell's company was called "Debt Free Angels." The company's website says the name change came about because, in dealing with clients who had student loan debt, "It became obvious to Randell and her certified counselors that there was a huge need for the type of federal student loan forgiveness programs she could offer."
There was also some baggage associated with the Debt Free Angels brand — including an "F" rating from the Better Business Bureau. The BBB received several complaints about Debt Free Angels, including some from clients who didn't feel they got their money's worth, having paid fees based on the amount of debt relief the company claimed to have obtained on their behalf.
Last year, Debt Free Angels was hit with a cease-and-desist order from Illinois regulators alleging that the company was providing services in the state without a license.
Warning signs
In taking action against two student debt relief companies last year, the Consumer Financial Protection Bureau offered these warning signs that a student loan debt relief company "may be trying to rip you off:"
Promises of immediate loan forgiveness or debt cancellation. Debt relief companies don't have the ability to negotiate a "special deal" under federal student loan programs. Payments for income-driven payment plans are set by federal law and, for most borrowers, loan forgiveness is only available through programs that require many years of qualifying payments.
Demands that you sign a "third party authorization" or a "power of attorney." These are written agreements giving them legal permission to talk directly to your student loan servicer and make decisions on your behalf. In some cases, they may even step in and ask you to pay them directly, promising to pay your servicer each month when your bill comes due.
Requests for your Federal Student Aid PIN. Be cautious about companies that ask for your Federal Student Aid PIN, the unique ID issued by the U.S. Department of Education to allow access to information about your federal student loans. If you give that number away, you are giving a company the power to perform actions on your student loan on your behalf. Honest companies will work with you to come up with a plan and will never use your PIN to access your student loan information.
Pressure to pay high up-front fees. Avoid companies that require payment before they actually do anything, especially if they try to get your credit card number or bank account information. Not only is free assistance available through your student loan servicer, many times taking payment for debt relief services before providing help is illegal.
---