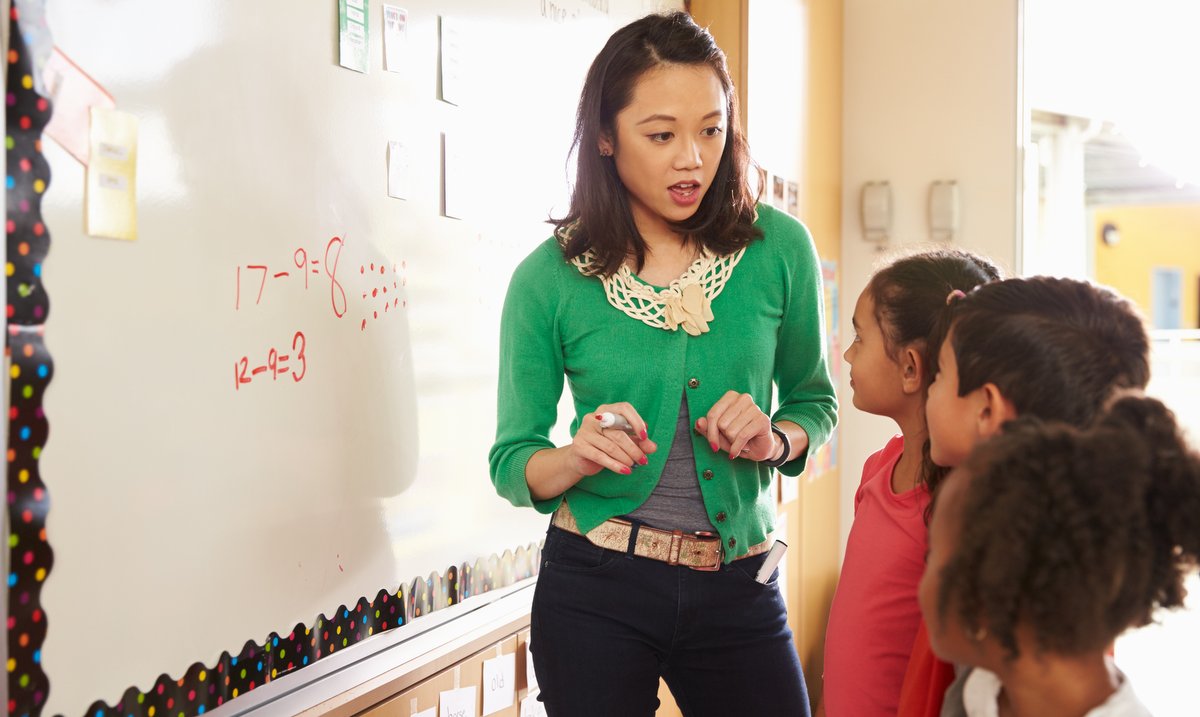 More than 1,600 teachers will not have to repay TEACH Grants that were mistakenly turned into student loans, according to previously unreleased documents that could bode well for thousands of other teachers who are in the same predicament.
But critics say not enough is being done to right previous wrongs, or to ensure that teachers don't continue to have their TEACH Grants converted into loans even though they are fulfilling their obligations to serve in high-need schools.
Most TEACH grants are converted into loans
The Teacher Education Assistance for College and Higher Education (TEACH) Grant program provides up to $4,000 a year to help aspiring teachers earn their bachelor's or graduate degrees.
In exchange, students agree to provide four years of service as math, science and reading instructors at high-need schools after graduation. If they fail to fulfill that obligation within eight years, the grants are converted into loans, with interest charged retroactively.
During the 2015-2016 academic year, 30,800 students received close to $90 million in TEACH Grants. A recent Department of Education analysis concluded that most TEACH Grant recipients — 63 percent — end up having their grants converted into loans.
Among TEACH Grant recipients whose service obligations began between 2008 and 2014, most who had their grants converted into loans said they didn't end up teaching (33 percent), or took teaching positions that did not fulfill the TEACH Grant program's requirements (39 percent).
But nearly one-in-three teachers whose TEACH Grants were converted into loans (32 percent) said they still planned to fulfill their four-year teaching requirement — or that they had already done so. In many cases, other studies have shown, TEACH Grants have mistakenly been converted into loans because of minor paperwork or deadline errors.
Making up for past wrongs
Teachers can be kicked out of the TEACH Grant program if they fail to file paperwork every year certifying that they're making progress toward meeting their service obligation. TEACH Grants may also mistakenly be turned into loans by companies that oversee the annual certifications for the government. In many cases, teachers who have been kicked out of the program by mistake don't know they can appeal the decision.
A 2015 review of the TEACH Grant program by the Government Accountability Office concluded that the company in charge of the certification process at the time, ACS Education Services, had "erroneously converted" 2,252 TEACH Grants into loans.
In most cases, the GAO found that ACS didn't give grant recipients the required 30 days to respond to notifications that they'd failed to certify their employment in a qualified teaching position. Most of those loans were eventually turned back into grants.
But documents obtained through a Freedom of Information Act (FOIA) request by the consumer advocacy group Public Citizen show the scope of the problem was even bigger. The Department of Education documents showed that a subsequent audit found that ACS might have erred in converting grants made to 10,776 teachers to loans.
In 2015, the Department of Education ordered the company that's now in charge of administering the TEACH Grant program, FedLoan Servicing, to reach out to those grant recipients and give them the option to have their loans converted back to grants.
Most were sent a vaguely worded, three-page letter informing them that their grants "may have been converted to loans prematurely," and inviting them to request that their loans be reinstated as TEACH Grants.
If FedLoan Servicing had an email address, the grant recipients also got an email. But it's not clear if FedLoan Servicing had the recipient's current emails and addresses, and "the vast majority of people" the company attempted to contact did not respond, NPR reports, citing an anonymous source at the Department of Education.
No recipients were called and no follow-up letter were sent, and the Department of Education never publicized the results of FedLoan's outreach efforts.
But thanks to Public Citizen's FOIA request and NPR's reporting, we now know the campaign led to just 1,671 teachers having their loans converted back into TEACH grants — a 15 percent success rate that critics found lacking.
"The department's failed effort to clean up the TEACH Grant mess that it and its servicers have made is disgraceful," said Public Citizen attorney Julie Murray. "The financial futures of thousands of teachers are at stake, and the department has looked on with a yawn."
The Department of Education defends its approach, telling NPR that in order be certain that mistakes were made, it "developed a work plan to determine the root cause of the inadvertent conversions, communicated with potentially impacted recipients, validated who was actually impacted and when requested, corrected the error."
Fixing the process for future teachers
In its 2015 report, the GAO was critical of "inaccurate, unclear, confusing, or misleading explanations" of the annual certification requirements teachers must complete to prevent their TEACH Grants from being converted into loans.
The report also noted that the Department of Education and FedLoan "provide incomplete and inconsistent information" about how to dispute erroneous conversions.
"Absent clear and complete information, recipients are unlikely to understand the dispute process," the report said.
More than three years later, 19 Senate Democrats made many of the same points again, in a June 13, 2018 letter to Secretary of Education Betsy DeVos.
It's important that teachers who accept TEACH Grants fulfill their service obligation, or pay the money back, the letter said. But "minor technical errors on the paperwork documenting a teacher's actual service" should not automatically be counted as a failure to meet their obligations.
When mistakes are made, teachers need clear instructions on how to dispute the conversion of TEACH Grants into a loan, said the Senate Democrats signing the letter, including Elizabeth Warren, Bernie Sandars, and Kirsten Gillibrand.
They called on DeVos to "immediately develop and implement a policy for TEACH Grant recipients to appeal a grant-to-loan conversion and to make that policy public. Presently, FedLoan Servicing's FAQ only states that 'a TEACH Grant that has been converted to a Direct Unsubsidized Loan cannot be changed back to a grant' and directs participants to contact their servicer."
Department of Education officials told NPR the government is "committed to improving this program, and is currently reviewing all aspects of its administration of the program to ensure that we provide students who want to teach in underserved communities the resources and support they need."
Teachers who want to dispute the conversion of a TEACH grant to a loan are also advised to contact the Federal Student Aid Ombudsman "as a last resort."
---