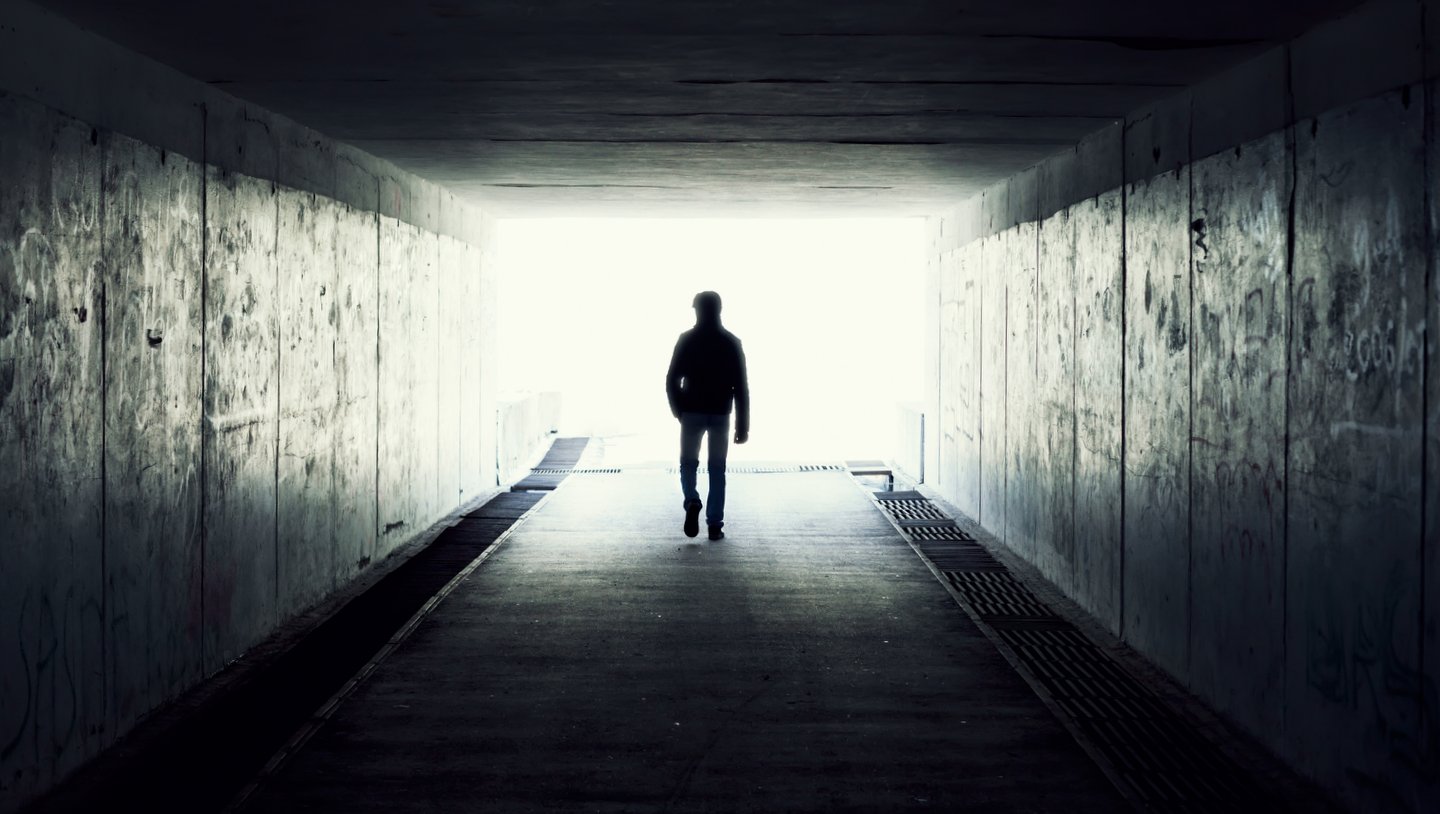 If you work for the government or a qualifying nonprofit, you're supposed to be eligible to have your student loan debt forgiven after you've made 10 years of payments.
The Public Service Loan Forgiveness program launched on Oct. 1, 2007, so we should now be seeing forgiveness being granted to borrowers in droves. But even though as many 30 percent of borrowers who earned their degrees could be eligible for forgiveness, hardly anyone has been able to claim it.
The New York Times' "Your Money" columnist, Ron Lieber, has written extensively on why this is. As former Consumer Financial Protection Bureau student loan ombudsman Rohit Chopra once told Lieber, the program is "one of the most complex programs ever concocted" by government.
Now Lieber has the story of how one borrower — Michael Mitchell, a 47-year-old social worker — managed to negotiate the program's many pitfalls and have $170,000 in student loan debt erased after making $24,000 in payments over a decade.
"I'm always helping my patients figure out how to tolerate uncertainty and not freeze up in an uncertain world, and that's one of the things that has gotten me through this," Mitchell told Lieber. "I didn't stick my head under a rock because it was freaking me out. I leaned into it."
Details matter: The four basic requirements
To qualify for Public Service Loan Forgiveness, borrowers make 120 qualifying monthly payments after Oct. 1, 2007. The payments don't have to be consecutive, but each must satisfy four basic requirements. To qualify, payments must be made:
In the right repayment plan
For the right type of federal student loans
While working full-time
For a qualifying employer (or employers)
Mitchell tells Lieber that it's largely a matter of luck that he had the right type of loans and was in the right repayment plan when the program launched in 2007. But there were many ups and downs over the years on the path to loan forgiveness — most of them pertaining to questions over how many of Mitchell's payments counted toward forgiveness.
"It would be Saturday morning, and I would be reading The Times and he'd be in bed looking at regulations like some treasure was going to pop up," Mitchell's husband, Ted Altschuler, said.
Countdown to 120 payments
The 120 payments needed to qualify for loan forgiveness don't have to be consecutive. You might work for the government for a few years, switch to a private, for-profit company, and then go back to a government job.
Although the payments you make while working for a for-profit company won't count toward loan forgiveness, you won't lose credit for the qualifying payments you made before that.
But you can lose credit for payments made on qualifying federal direct loans if those loans are consolidated with Perkins loans or older FFEL loans. Also, payments made in the wrong repayment plan or while working less than full time won't count (more on those issues below).
When Mitchell was getting close to having made 120 payments, he asked FedLoan Servicing — the company that administers the Public Service Loan Forgiveness program for the Department of Education — to review his payments.
After conducting an internal review, FedLoan mistakenly disqualified about six years of payments.
"I had no idea what was going on," Mitchell told Lieber. On a recording of a call he made to FedLoan, "You can hear my heart beat faster."
The right repayment plan
Most borrowers need to be in an income-driven repayment program in order to qualify for Public Service Loan Forgiveness. It's an issue that's tripped up so many borrowers that Congress recently earmarked $350 million to provide forgiveness to thousands of borrowers who were in the wrong repayment plan.
Credible has estimated that between 5.2 million and 7.7 million borrowers paying back federal student loans might be eligible for Public Service Loan Forgiveness, but only about 3 million of those who may qualify are currently enrolled in income-driven repayment plans.
Loan servicers may be partly to blame for that, allegedly steering many borrowers who were having trouble making their monthly payments into forbearance or deferment, when they could have qualified for income-driven repayment.
But as word about income-driven repayment plans has spread, enrollment has soared. As of Dec. 30, 2017, 8 million borrowers were repaying $396.8 billion in income-driven repayment plans.
The right type of loan
Borrowers with Perkins loans or older Federal Family Education Loan (FFEL) program loans need to consolidate them into a federal Direct Consolidation Loan if they want those loans to qualify for Public Service Loan Forgiveness. But consolidate federal direct loans that you were already making qualifying payments on with Perkins loans or FFEL loans, and you'll lose credit for the payments you made on the direct loans.
"In this situation, you may want to leave your existing Direct Loans out of the consolidation and consolidate only your other federal student loans," the Department of Education advises.
Working full time
What constitutes working full-time? For the purpose of qualifying for Public Service Loan Forgiveness, you'll generally need to meet your employer's definition of full-time, or be working at least 30 hours per week, whichever is greater.
If you're working part-time at more than one qualifying government or non-profit employer, you can combine the hours from both jobs. So if you're putting in a combined average of at least 30 hours per week, you may meet the full-time requirement.
In 2012, when Mitchell was working two part-time jobs with qualified employers, he "had a good scare" when his loan servicer told him he'd made no qualifying payments, Lieber reports. It was one of several mistakes that Mitchell was able to clear up.
Qualifying employers
Whether or not your employment qualifies you for Public Service Loan Forgiveness is another tricky aspect of the program. It's not about the nature of your job, but who you work for, that determines whether your monthly payment counts toward the 120 required payments.
Mitchell was a professional musician before earning a master's degree from Hunter College in 2006, and embarking on a new career as a clinical social worker and counseling psychotherapist with $129,000 in student loan debt.
Eligibility is straightforward if you work for the government — federal, state, local, or tribal government jobs all qualify. Full-time service with AmeriCorps or the Peace Corps also counts. But if you work for a for-profit government contractor, payments you make while in that position don't qualify.
Things get particularly complicated for employees at nonprofits. If the company a tax-exempt "510(c)(3)," it may qualify. Non tax-exempt nonprofits may also qualify if they provide public services for children, the elderly or disabled. But working for a nonprofit labor union or "partisan political organization" doesn't count.
Certify you're on the right track
Borrowers who want to make sure that their employer qualifies them for Public Service Loan Forgiveness can ask FedLoan Servicing to issue a formal certification.
Although you're not required to submit an Employment Certification form until you actually apply for Public Service Loan Forgiveness, doing so ahead of time can provide some measure of reassurance that you're on the right track.
When you submit an Employment Certification form, you get a letter telling you how many qualifying payments you've made toward the 120 needed to qualify for loan forgiveness. The Department of Education recommends that borrowers hoping to qualify for Public Service Loan Forgiveness submit an Employment Certification form once a year, or whenever they change jobs.
Just keep in mind that FedLoan Servicing doesn't have the final say — the Department of Education says it's the final authority on who is a qualifying employer, and in a few instances has determined that Employment Certifications were issued in error.
As of Dec. 31, 2017, FedLoan Servicing had approved 802,040 Employment Certification forms, deeming those borrowers' employers, loans, and loan repayment plans qualified them for Public Service Loan Forgiveness.
'Massive systemic failure'
Although statistics are hard to come by, Lieber notes that at a 2016 conference, the Department of Education was tracking only 139 borrowers who had made at least 97 qualifying repayments.
Given that millions of borrowers are probably eligible for the program, this "lack of successful uptake represents a massive systemic failure," Lieber concludes.
As awareness of the program spreads, Lieber expects "fewer high-wire stories" like Mitchell's. But he predicts that it could take years for things to improve.
In August, 2017, Massachusetts Attorney General Maura Healey sued FedLoan Servicing, alleging that the company "prevented student borrowers from making qualifying monthly payments that count towards loan forgiveness, shifting the consequences of its loan servicing failures onto the student borrowers themselves."
FedLoan Servicing has denied the allegations. But among the big four federal loan servicers, it has the second worst customer satisfaction scores.

FedLoan Servicing is also responsible for monitoring compliance of TEACH grant recipients, whose grants are converted into loans if they do not certify that they are completing their public service requirements. About 30,000 students receive TEACH grants each year, and most of those grants end up being converted into loans.
Forgiveness program's days numbered?
Although there's no talk of taking Public Service Loan Forgiveness away from those who are already paying back loans, the Trump administration has proposed eliminating the program for future borrowers, in the hopes of generating an estimated $45.9 billion in taxpayer savings over the next decade.
For now, borrowers who don't qualify for Public Service Loan Forgiveness may still be granted forgiveness after making 20 or 25 years of payments in an income-driven repayment program. But unlike Public Service Loan Forgiveness, any unpaid balance that's forgiven is considered taxable income by the IRS.
Stretching out payments over so many years without an interest rate reduction can dramatically increase borrowers' total repayment costs — particularly if they don't end up qualifying for loan forgiveness.
Mitchell's monthly payments in income-driven repayment didn't even cover all the interest he owed — his education debt was "negatively amortizing," with the unpaid loan balance increasing, rather than decreasing.
In a report last year, the Consumer Financial Protection Bureau determined that one in three student loan borrowers hadn't made a dent in their outstanding loan balance five years after leaving school, even though many were making regular payments on their loans.
---