Your trusted online mortgage broker
Compare personalized rates from multiple lenders and save on interest, takes less than 3 minutes
Allow us to introduce ourselves
We're a broker not a bank
We're an online broker with licensed loan officers who are not commissioned, so they'll never try to upsell you.
We're experts in the field
Our loan officers have over 30 years of experience working with homebuyers and are ready to meet all of your needs.
We know getting a mortgage is complicated so we built a one-stop-shop for you to compare and close in one place.
What our customers have to say
"We got a great rate. From start to finish, it only took us 21 days to close our loan which is incredible. Our friends down the street said it took them twice as long."




—Julie L, Raleigh NC
Frequently asked questions
Still have questions?
We're here to help!
There's no such thing as too many questions.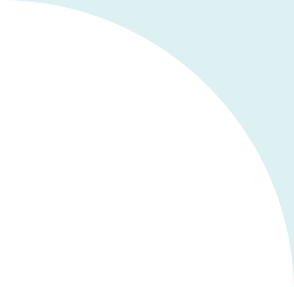 Who offers the best mortgage refinance rate?
In order to find who offers the best mortgage refinance rate, you'll want to check rates with multiple lenders.
Most home buyers apply to only one lender. Borrowers who seek out one additional quote can save an average of $1,435 on a $250,000 mortgage[1].

Rate tables available from lenders and rate comparison websites only give you a ballpark estimate of rates you may qualify for. To compare actual refinance rates, you can go to individual lenders and request a quote, or use the Credible marketplace and compare actual rates from several lenders at once.
What are the benefits to refinancing your home?
Homeowners often refinance their mortgage to take advantage of falling interest rates, rising home prices (to avail yourself of the equity in your home), or changes in their personal finances. Also, if you have more equity in your home or a better credit score than when you took out your existing mortgage, you may be able to get a better interest rate when you refinance -- even if rates have been going up.
Here are five common reasons people refinance their homes:
Get a better interest rate. Homeowners may be able to qualify for a lower interest rate when refinancing their mortgage because their credit score or market conditions have improved. Because lenders offer lower rates on loans with shorter repayment terms, you may also be able to get a better rate by switching from a 30-year to a 15-year loan. It's easier to refinance into a loan with a shorter repayment term if you've built up some equity in your home.

Lower your monthly payment. Refinancing into a loan with a lower interest rate can also lower your monthly payment. Borrowers who are primarily interested in lowering their monthly payment may also choose to refinance into a mortgage with a longer loan term. While decreasing your monthly payments, spreading out payments over a longer period of time may increase your total repayment costs.

Take cash out of your home. If you've been making payments on your mortgage for some time, or if your home's value has increased since you bought it, you've probably got equity that you can tap through a "cash-out" mortgage refinance. Many homeowners tap their equity or take out personal loans to make home improvements or pay down high-interest debt like credit cards or student loans.

Lock in a fixed rate. Borrowers with adjustable-rate mortgage (ARM) loans may seek to refinance into a fixed-rate mortgage to keep their monthly payments from increasing too dramatically.


Stop paying mortgage insurance. Borrowers who put down less than 10% when buying a home with an FHA mortgage must continue making the annual insurance payments for as long as they own their home or pay off their mortgage. Borrowers making larger down payments aren't off the hook until they've made payments on their loan for 11 years -- no matter how much equity they've gained during that time. Refinancing from an FHA mortgage into a non-FHA loan frees homeowners from FHA insurance premiums.

How much cash can I take out when I refinance my home?
The amount of money you can receive when you choose a "cash-out" refinance depends on the equity that you have in your home.
How do you know how much equity you have in your home? Home equity is what you'd walk away with if you sold your home today and used the proceeds to pay off your mortgage. For example, if you owe $200,000 on your mortgage, and your home is worth $300,000, you have $100,000 in equity.
But that doesn't mean you can take all of the equity out of your home. Most lenders won't approve a cash-out refinancing if the amount of the mortgage exceeds 80% of the value of your home. This calculation is known as the loan-to-value ratio, or LTV.
If the value of your home is $300,000, and the lender's maximum LTV for a cash-out refinance is 80%, the biggest mortgage you likely could qualify for would be $240,000. If you still owe $200,000 on your mortgage, you could take about $40,000 in cash out of your home in a cash-out refinancing. Keep in mind that there may be lender fees and other costs that you'll pay to refinance your mortgage. These may be out-of-pocket costs or you may be able to wrap the costs into your new loan.
There's another type of cash-out refinancing that allows for higher loan-to-value ratios. However, it restricts what you can do with some of the money you take out of your home.
For example, a limited cash-out refinancing may allow for a loan-to-value ratio of up to 97%, but all or most of the money that's not used for paying off your old mortgage must be earmarked for approved uses, like financing your closing costs.
Fannie Mae will allow [2] borrowers to take a small amount of cash back in a limited cash-out refinance that they can use for any purpose -- $2,000 or 2% of the new loan amount, whichever is less.
How much does a mortgage refinance cost?
Closing costs and other fees associated with refinancing may amount to 2% to 6% of the mortgage. So if you're taking out a $200,000 mortgage, refinancing might cost $4,000 to $12,000. Refinancing costs will vary by state and lender, but typical fees may include:
Origination charges (may include loan-discount points, application fee and/or underwriting fee)

Third-party fees (such as title insurance, appraisal, survey and pest inspection)

Other costs (may include mortgage insurance for loans exceeding 80% of property value, homeowners insurance, HOA fees)

Note that homeowners can shop for third-party services like title insurance.
Some lenders offer "no-closing-cost" mortgages, but that doesn't mean you're off the hook for these expenses. If you opt for a no-closing-cost mortgage, you'll typically pay a slightly higher interest rate, or the closing costs will be bundled into your loan.
Although many borrowers are able to lower their interest rate when refinancing, it's important to get an idea of how long you'll need to stay in a home to recoup the costs of refinancing. You can use a mortgage calculator or worksheet to determine how long it will take you to break even. Sometimes, homeowners will decide that there is a benefit to refinancing, even if they won't lower their interest rate or repayment costs. For some, refinancing an ARM loan into fixed-rate loan with a higher rate provides protection against future rate increases. For others, cash-out refinancing may be the cheapest source of credit for emergency expenses.
Getting your mortgage refinancing started
What documents do I need to refinance my house?
Before applying for a mortgage refinance, you can seek loan estimates from multiple lenders. For a loan estimate, lenders will typically require:


The property's estimated value

The amount of the mortgage (how much you want to borrow)

Once you've decided on the best loan and lender for your needs, your loan application will require more documentation to verify your income and assets.
Documentation you can expect to be asked for with your application will include:
Contact info for your employers for the last two years, and copies of pay stubs for anyone who will be on the mortgage


Two years of W-2s and tax returns

Bank statements for two to three months

Records of investments and securities including stocks, bonds, and life insurance

Information about ongoing debt obligations including student loans, credit cards and car loans

Although an appraisal is typically required when taking out a purchase mortgage, some lenders will waive this requirement when refinancing a home. You'll also need to show proof that you have homeowner's insurance, and you may need a new lender's title insurance policy.
Tips: Lenders often want to see that you have been employed continuously for the past two years. If you're thinking about leaving your job in the middle of the loan process, this can impact your loan application because lenders will verify employment prior to closing the loan and want to see that you are currently employed. If you move to a new employer, lenders will want to verify that you are making the same income (or more).
When looking at bank statements, lenders will often verify that you have enough in your account to make at least two months of loan payments. So be careful about moving your money around or withdrawing too much while in the process of obtaining a loan, because lenders will verify your account statements.
You'll only need enough documentation to show that you're able to repay the debt you're applying for -- records of all your investments, securities and other assets aren't always needed.
If you're self-employed, lenders will look at your taxable income to determine eligibility, so expect to provide tax forms like the Schedule C that sole proprietors typically file to show their profits and losses.
How much can I qualify for?
How much you can qualify for when refinancing a home depends on three key factors: Your home's appraised value, your monthly income in comparison to your monthly debt (known as your debt-to-income ratio), and your credit score.
Borrowers with stronger credit may be approved for mortgages equal to 97% of their home's value, and with debt-to-income ratios as high as 45 or 50%. On the other hand, if your credit score isn't so great, lender's may only allow you to borrow up to 75% of your home's value with a 36% debt to income ratio.
But the easiest way to find out is to check for your prequalified rates on the Credible marketplace. You can see your actual prequalified refinance rates, terms and amounts.
Where can I find a trusted lender?
There are three basic paths to finding a mortgage: Through a direct lender, a mortgage broker, or an affiliated lender.
Direct lenders. Banks, credit unions and nonbank lenders that specialize in mortgages all offer loans directly to consumers. To compare mortgage rates offered by direct lenders, you'll need to provide them with specifics about your financial situation and the home you want to purchase or refinance.

Mortgage brokers. Instead of making loans, mortgage brokers help borrowers shop for the loan that best suits their needs. Mortgage brokers often work with wholesale lenders, who may offer lower rates than direct lenders. While mortgage brokers can take much of the work out of shopping for the best rate, it's important to factor in the fee that they charge.

Affiliated lenders. Homebuilders and real estate agencies often have affiliates that act as mortgage brokers, or make mortgage loans directly to their customers. Since they can count on their parent companies to send business their way, affiliated lenders may offer less competitive rates.

All mortgage lenders are closely regulated, but some may be better than others at providing fast, reliable service than others.
The Equal Credit Opportunity Act and the Fair Housing Act make it illegal for any lender to discriminate against you on the basis of race, color, religion, national origin, sex, marital status, age, or because you get public assistance.
Under the Fair Housing Act, banks insured by the Federal Deposit Insurance Corporation are required to describe themselves in their advertising as an Equal Housing Lender, or an Equal Opportunity Lender.
If you're unsure about a company's reputation or the level of service it provides, you can check the Nationwide Mortgage Licensing System for regulatory actions, and review sites like Trustpilot.com for insights into customer satisfaction.
You can use the Credible marketplace to check prequalified rates from trusted mortgage lenders.
Why use Credible to refinance my mortgage?
Credible's mortgage marketplace is integrated with lenders and credit bureaus, allowing consumers to compare actual prequalified mortgage rates and terms that they qualify for across multiple lenders in 3 minutes.
Unlike rate comparison sites, with Credible, consumers get actual rates and transparency into fees, all without sharing their information with lenders until they see an option they want to proceed with. Also, Credible's prequalification process utilizes a "soft" credit inquiry so your credit score is protected.
Then, once you've chosen an option, Credible has streamlined and digitized much of the tedious application process. The Credible mortgage marketplace uses smart logic that prompts you to answer questions directed to your specific situation, removes duplicative questions from the process, and allows for the automatic gathering of documents needed by lenders to complete the loan.
Additionally, as a mortgage broker, Credible's licensed loan officers provide concierge service to borrowers all the way to closing.

Credible Operations, Inc. NMLS ID# 1681276
2800 Post Oak Boulevard, Suite 4100, Houston, TX 77056
320 Blackwell Street, St 200, Durham, NC 27701