Our goal is to give you the tools and confidence you need to improve your finances. Although we receive compensation from our partner lenders, whom we will always identify, all opinions are our own. Credible Operations, Inc. NMLS # 1681276, is referred to here as "Credible."
Sometimes, a small change to your home can make a big difference. And doing the work yourself can save money and give you a sense of accomplishment. But as a grown-up, it can be hard to find the time and energy to make those changes.
So, if you're looking for a DIY home improvement project that will only take hours, not weeks, we have some suggestions.
Here are 18 ways to upgrade your space in less than a single day: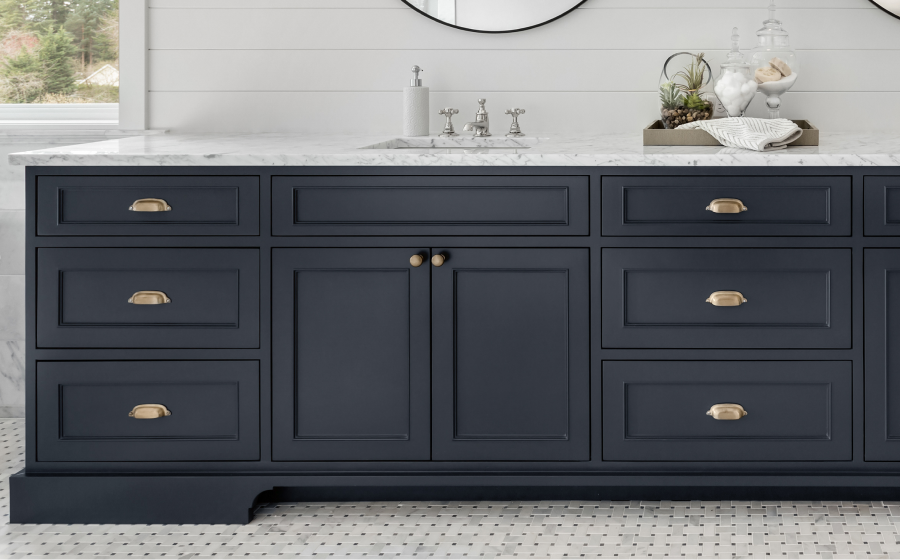 1. Replace cabinet and drawer hardware
Estimated time to complete: 5 minutes each
Estimated cost: $2 to $20 each
Cabinet knobs and drawer pulls come in dozens of styles and colors. No matter what form or function you're looking for, from retro to farmhouse, you can find something you like.
The only tool you need for this job is a screwdriver — ideally, a ratcheting screwdriver that will speed up the job and reduce strain on your forearm, wrist, and hand.
Learn More: Refinance Your Mortgage Quickly: Prequalify in Just 3 Minutes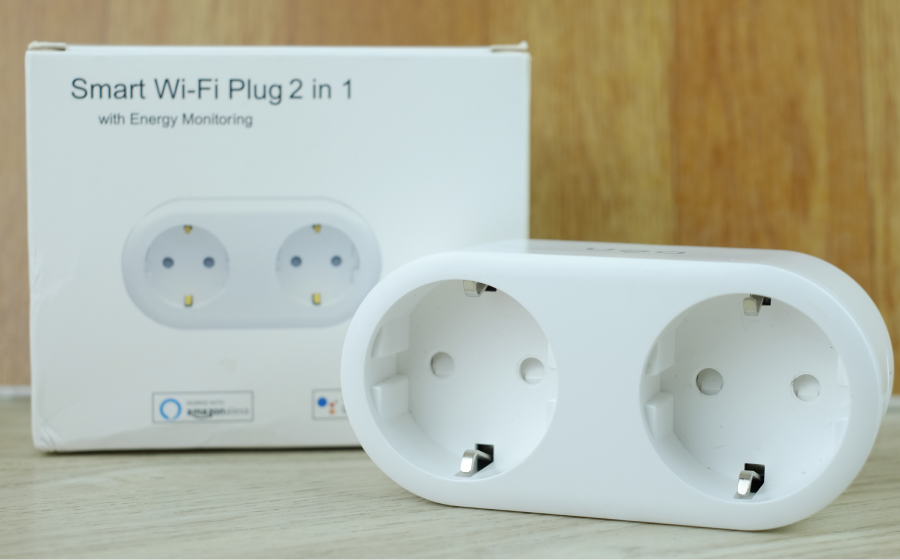 2. Install and program plug-in smart outlets
Estimated time to complete: 10 minutes per outlet
Estimated cost: $10 to $20 per outlet
This upgrade requires no electrical know-how because instead of replacing your existing outlets, you just plug smart outlets into them, then plug your devices into the smart outlets.
Combined with an app on your phone, you'll be able to program all your non-smart devices to turn on and off at specific times and control them remotely. Many are even compatible with Amazon Alexa and Google Assistant if voice commands are more of your thing.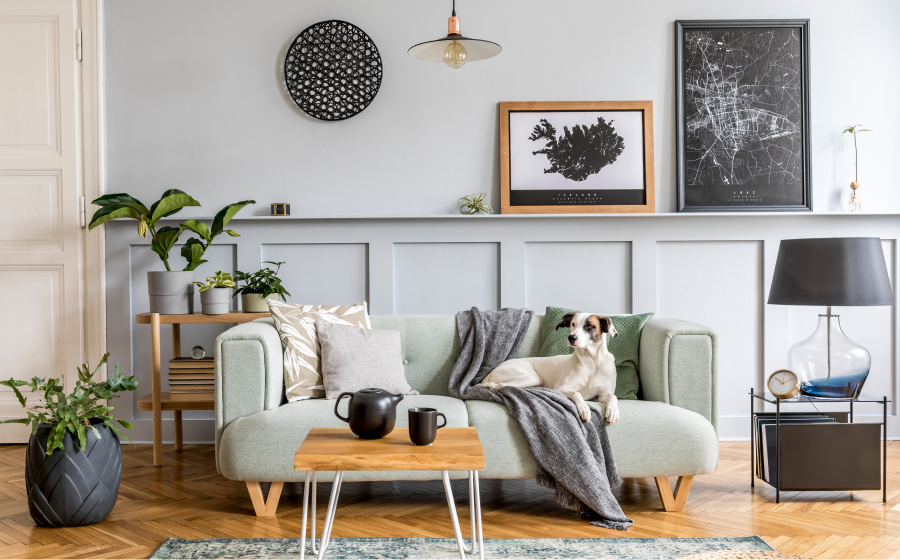 3. Decorate your walls
Estimated time to complete: 30 minutes per item
Estimated cost: $10 to $100 per item
High-quality prints of your own photos placed in simple frames are one of the easiest and most personal ways to decorate your walls. But you could also paint a canvas, frame a drawing, or leave the actual art creation to others and buy pre-made pieces.
Beyond framed art, you could install ledges, display shelves, and decorative accents to make your bare walls more interesting.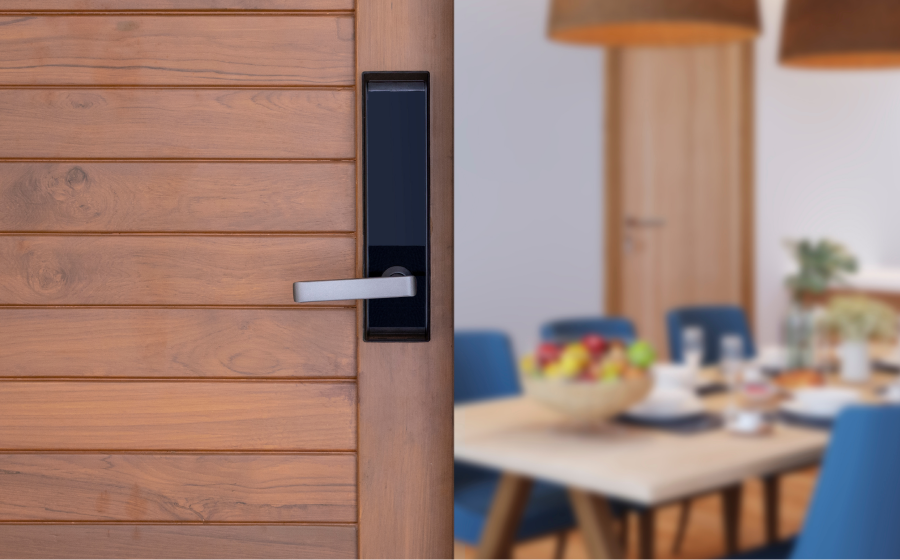 4. Switch out interior door knobs
Estimated time to complete: 30 minutes per knob
Estimated cost: $10 to $50 each
Scratched, worn out, and dated door knobs are a more complex swap than cabinet hardware, but the job still only requires a screwdriver. New knobs will make your rooms and hallways look nicer.
They also make for a good compromise when replacing old interior doors is a more complex or pricier job than you want to take on.
Check Out: Home Improvement Loans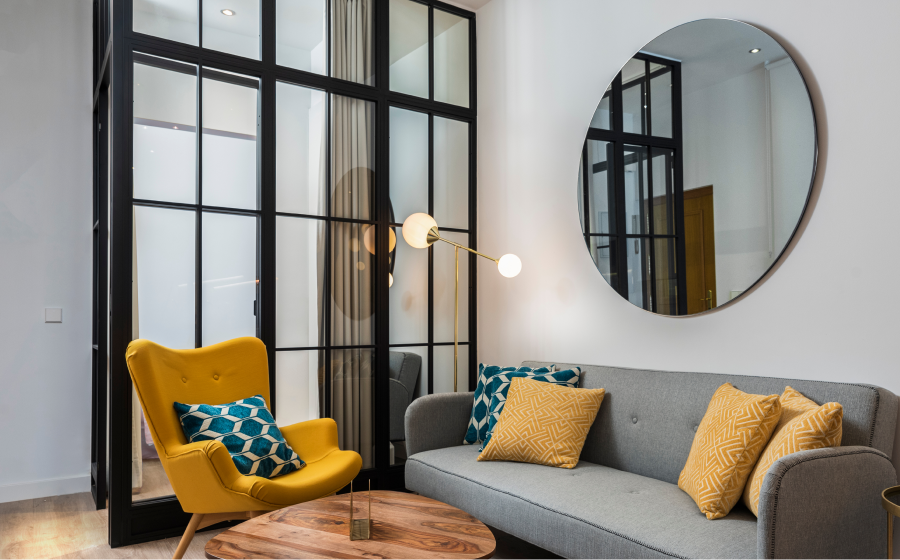 5. Add or replace a mirror
Estimated time to complete: 30 minutes to 1 hour
Estimated cost: $20 to $100
Replace the boring, builder-grade mirror in your bathroom with something that has a stylish frame or interesting shape. Place a mirror strategically in your living room to reflect light and brighten the room. Or add a mirror to a cramped entryway to make the space more inviting.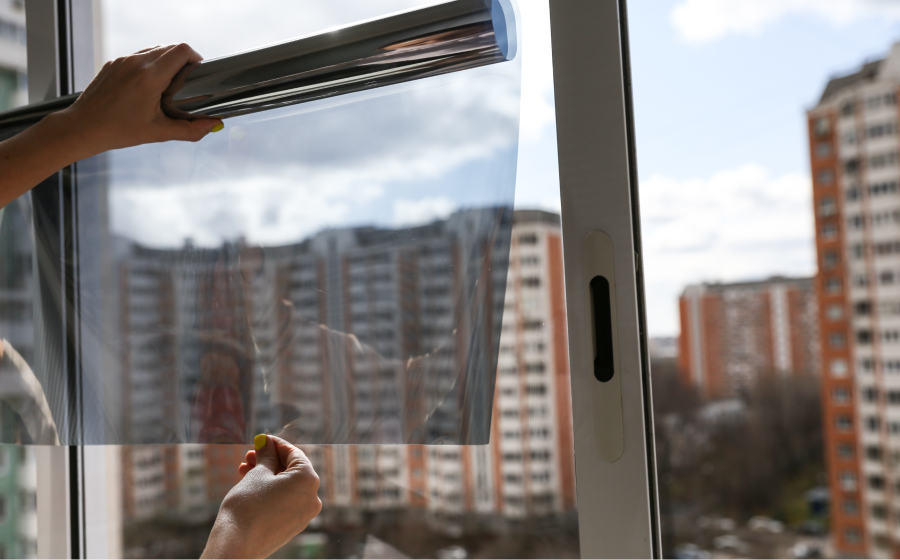 6. Place film over your windows
Estimated time to complete: 30 minutes to 1 hour per window
Estimated cost: $20 to $30 per window
Applying thin specialty film to a glass window can provide an extra layer of privacy, improve security, reduce heat, block UV rays, or add a decorative touch. As a bonus, you'll only need a few tools: a utility knife, a squeegee, and a spray bottle.
The key to good installation is cleaning your windows thoroughly, measuring the film precisely, cutting it cleanly, and applying it smoothly to avoid air bubbles.
Don't Miss: Refinancing for Home Improvements: Should You Do It?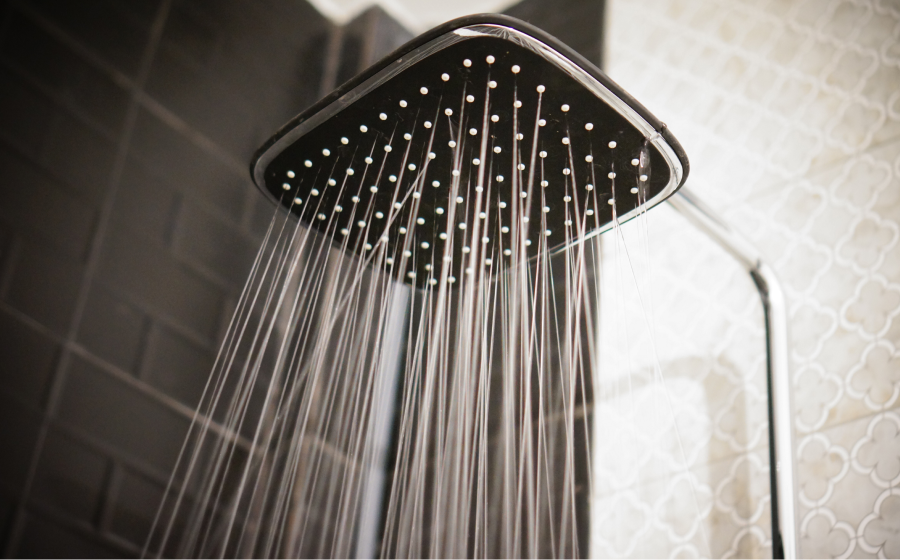 7. Replace a shower head
Estimated time to complete: 30 minutes to 1 hour
Estimated cost: $30 to $100
If shower time isn't relaxing anymore, try upgrading your shower head. You can choose between fixed, handheld, or dual shower heads. One-spray rainfall shower heads or multi-spray shower heads with strong pressure.
Replacement is relatively straightforward too. You'll need pipe tape, an adjustable wrench, and possibly pliers if the old shower head doesn't come off easily.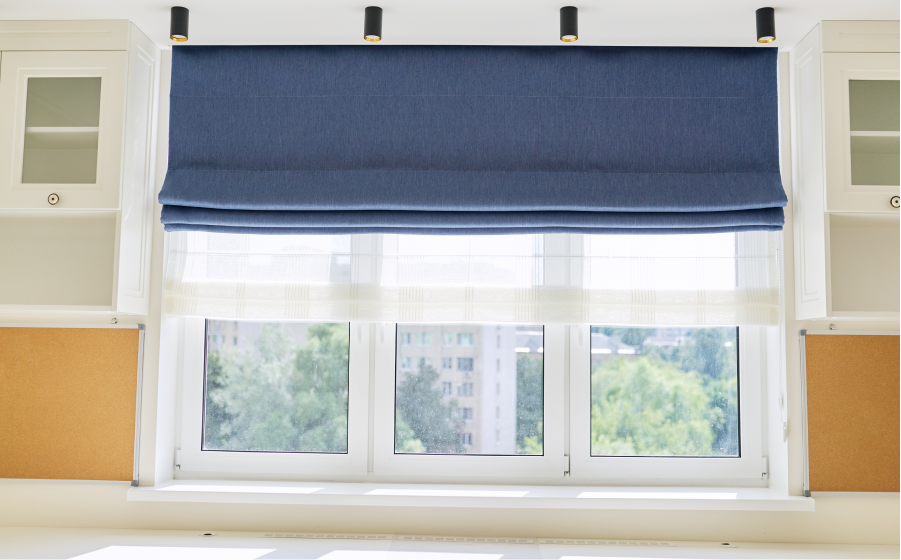 8. Change your window treatments
Estimated time to complete: 1 hour per window
Estimated cost: $30 to $500 per window
Simple changes to your window coverings can improve the comfort and appearance of your space. Consider hanging blackout curtains or room-darkening shades if you have trouble sleeping, replacing a basic curtain rod with a more decorative one, or using patterned drapes in an otherwise simple room.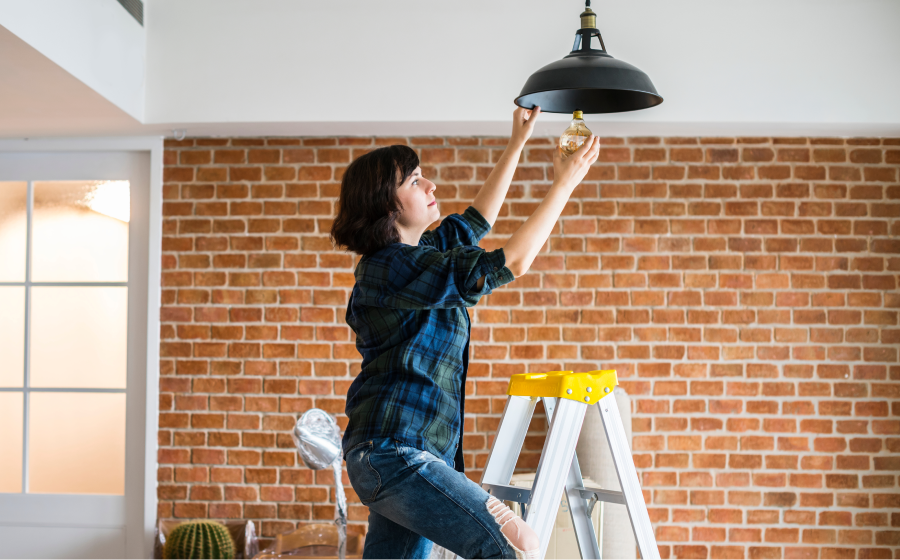 9. Replace a light fixture
Estimated time to complete: 1 hour
Estimated cost: $10 to $1,000 per fixture
If you've lived with whatever light fixtures your home came with, you'll be amazed at the available selection and the impact a brighter, more attractive fixture can have on a room.
This project is slightly more advanced because it requires basic electrical safety, but you don't have to be an electrician to do it. You just need to know how to shut off the power at the circuit box, then use a voltage tester pen to be extra sure no wires are live before you start.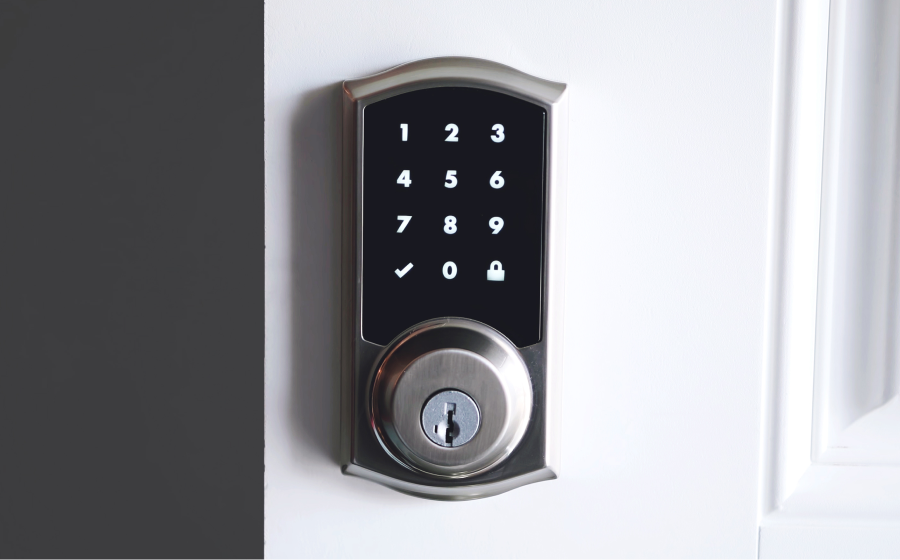 10. Switch to a smart lock
Estimated time to complete: 1 hour
Estimated cost: $200 to $300
A smart lock offers many conveniences. You can let in visitors without running to the door, check whether or not a door is locked using your phone, and grant a neighbor access to drop off mail while you're out of town — without handing over a key. Make sure to research the lock's security features to avoid buying a model that can easily be hacked.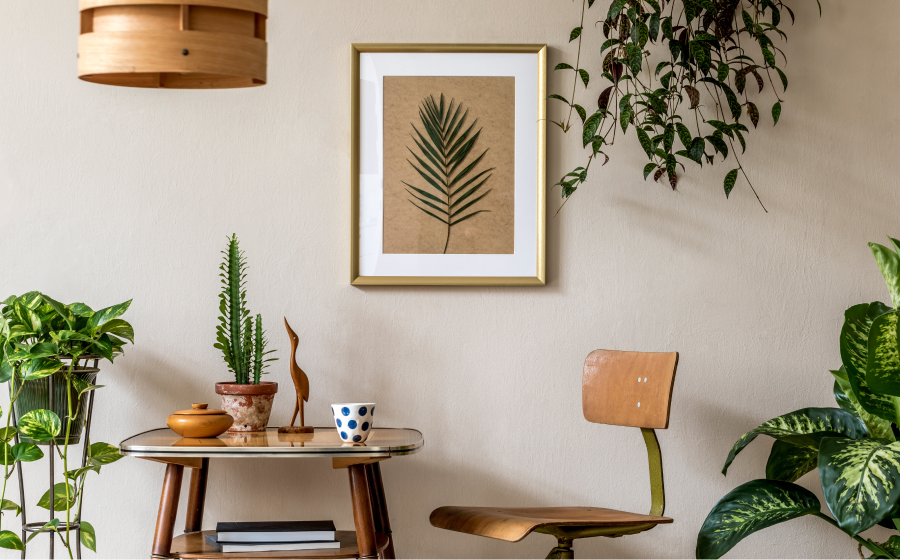 11. Invite nature inside
Estimated time to complete: 1 to 2 hours
Estimated cost: $10 to $50 per plant
Buying houseplants and placing them around your home is an easy way to upgrade your space. You won't need any tools, dexterity, or creativity. Live plants may help purify the air and reduce stress, but mostly, they're nice to look at.
If you have pets or children, though, make absolutely certain any plants you want to bring into your home won't poison or injure them.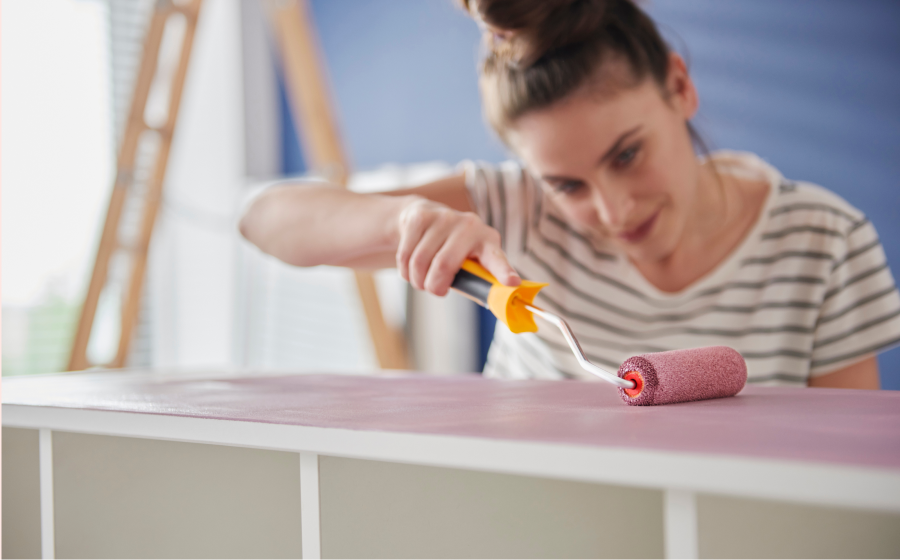 12. Repaint a piece of furniture
Estimated time to complete: 1 to 2 hours
Estimated cost: $10 to $50
Repainting a piece of furniture can be as simple as shaking up a can of spray paint and applying a fresh coat or two. Or, you might need to sand and prime your furniture, remove or tape over any hardware, and then carefully brush on the new color.
No matter how you approach it, this DIY task can give a worn-out object new life or transform a boring off-the-shelf piece into something custom.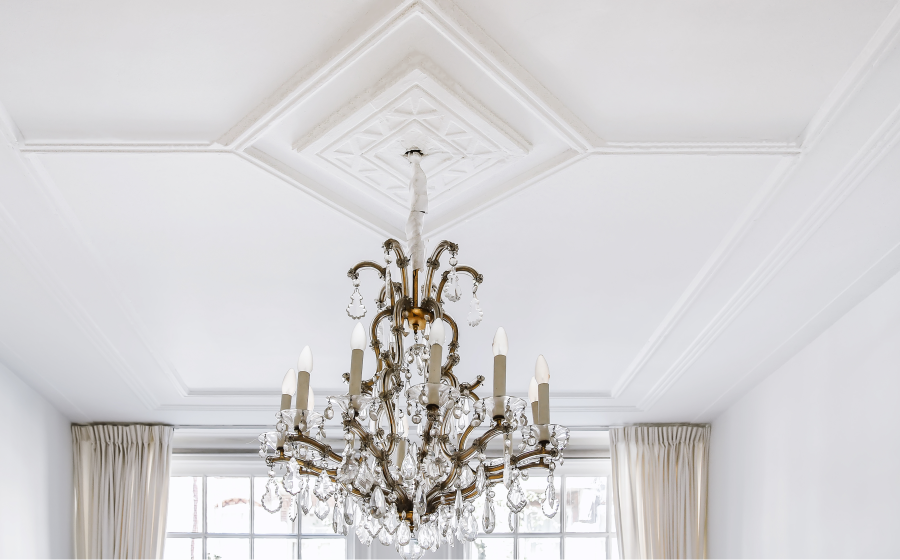 13. Put up a ceiling medallion
Estimated time to complete: 1 to 2 hours
Estimated cost: $20 to $200
If you want to dress up an overhead light fixture, a ceiling medallion is the way to go. Designs range from traditional to modern, simple to ornate. You can do this project yourself, but it can be a little tricky.
You'll need to remove your existing light fixture (with the circuit breaker off) to install the medallion with adhesive caulk and possibly finishing nails, then replace the fixture.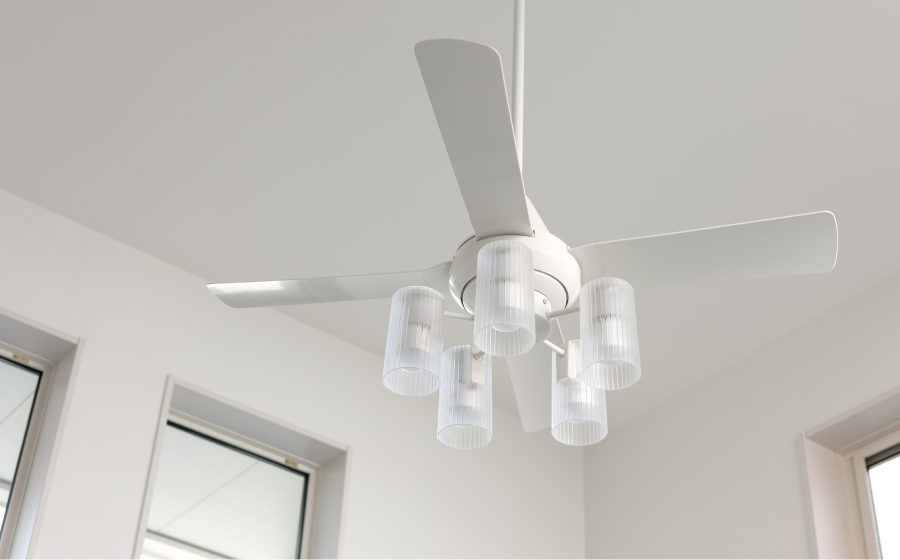 14. Replace or install a ceiling fan
Estimated time to complete: 1 to 2 hours
Estimated cost: $60 to $300
Here's another job where DIY electrical work can be a simple task, as long as you're installing the fan where you already have an electrical box. A fan can help you cool your home more efficiently, save on air conditioning bills, and be a total lifesaver if you don't have A/C.
Make sure the fan isn't too heavy for you to handle alone, and enlist a sturdy stepladder.
Related: 10 Ways to Craft an Elegant Outdoor Space

15. Swap out your kitchen faucet
Estimated time to complete: 1 to 2 hours
Estimated cost: $100 to $300
If your kitchen faucet needs frequent repairs or you just don't like it, consider this DIY plumbing task. New faucets offer useful features like pull-down or pull-out spray nozzles for rinsing dishes and produce, plus hands-free activation that's perfect for messy or germy hands.
The catch is that you'll have to get under the sink to do this job, which might be too uncomfortable for your neck or back.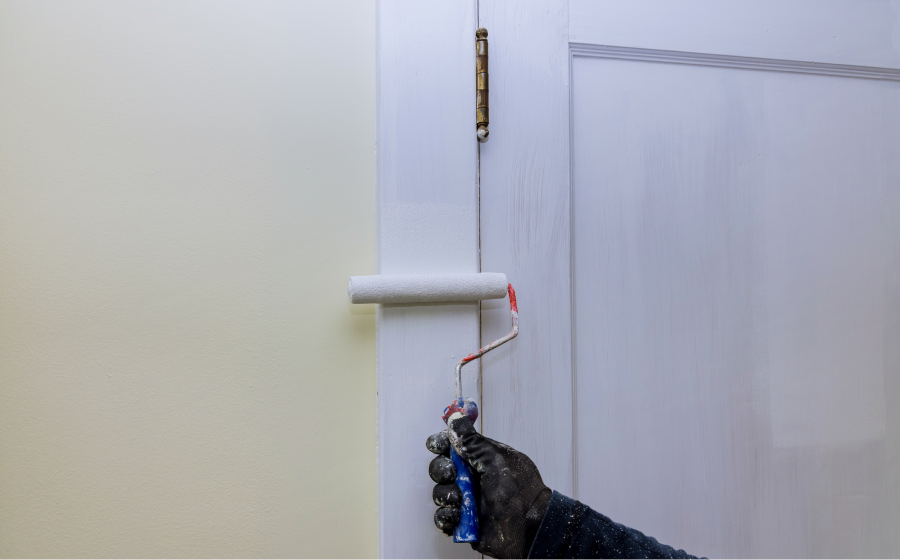 16. Paint some trim
Estimated time to complete: 2 to 3 hours
Estimated cost: $35 to $65
A fresh coat of glossy white paint can really brighten up your trim. But you can also think outside the box and paint your door trim, baseboards, crown molding, and window sills a standout color for a more custom look. Careful taping is the key to clean edges that will make the job look professional.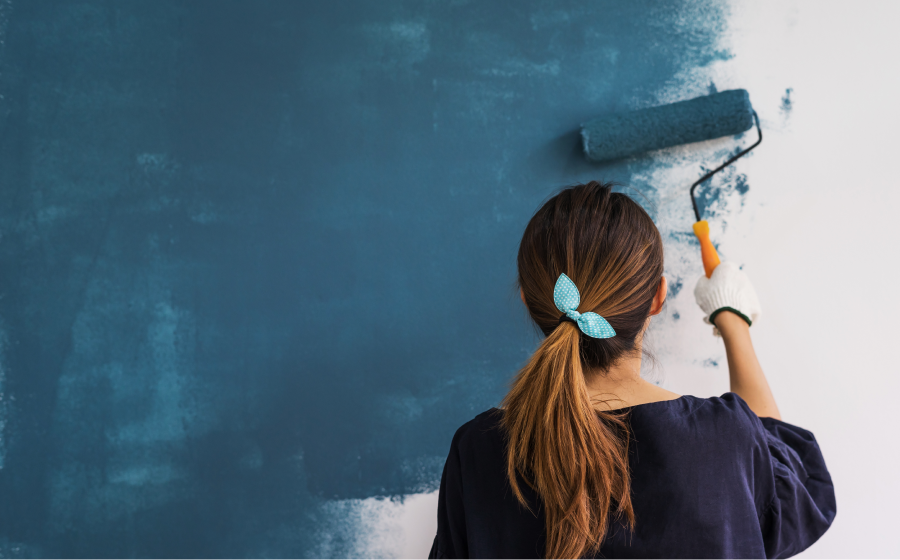 17. Repaint a wall or a small room
Estimated time to complete: 2 to 4 hours
Estimated cost: $60 to $140
Repainting a large space might seem too overwhelming for a Saturday afternoon, but how about painting an accent wall or bedroom? It's one of the easiest and most cost-effective ways to make over a room.
After moving the furniture out of the way and covering it, you'll need to clean and prep the walls. Use high-quality paint and you may not need primer or a second coat.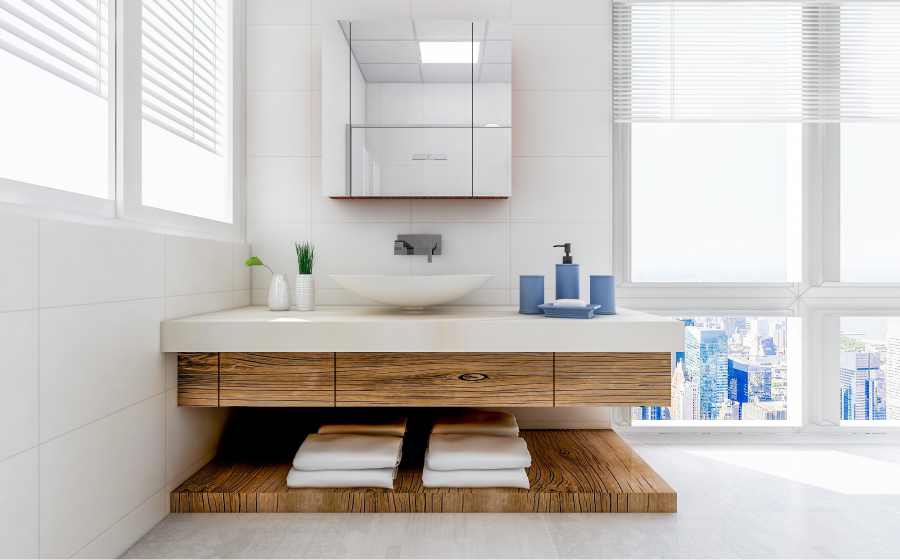 18. Replace a bathroom vanity and sink
Estimated time to complete: 3 to 4 hours
Estimated cost: $300 to $900
Is your bathroom vanity nicked and scratched, or maybe warped from moisture after years of steamy showers? If refinishing or repainting isn't enough to save it, consider a replacement.
An off-the-shelf model with an attached sink will simplify the job, but it's still the most complex of our DIY suggestions, requiring multiple tools and skills. In addition to being more attractive, a new vanity could give you more storage and counter space.
You won't need a loan for simple DIY projects like these, but if you've got bigger plans and could benefit from a lower rate on your first mortgage, consider a cash-out refinance. Assuming you have good credit and enough equity, a cash-out refinance will provide you with a lump sum payment that you can use to help fund your home improvement projects.
Find out if refinancing is right for you
Actual rates from multiple lenders – In 3 minutes, get actual prequalified rates without impacting your credit score.
Smart technology – We streamline the questions you need to answer and automate the document upload process.
End-to-end experience – Complete the entire origination process from rate comparison up to closing, all on Credible.
Find My Refi Rate
Checking rates will not affect your credit