The goal of the Credible Blog is to help our readers get up to speed on issues surrounding student loans, lending, and personal finance, so they can make informed decisions.
Credible is fiercely independent and so are our writers and staff. We're here to be the eyes and ears of consumers, helping our readers stay on top of the latest news, trends, concepts, and changes in policy and regulations.
Our Staff
Senior Editor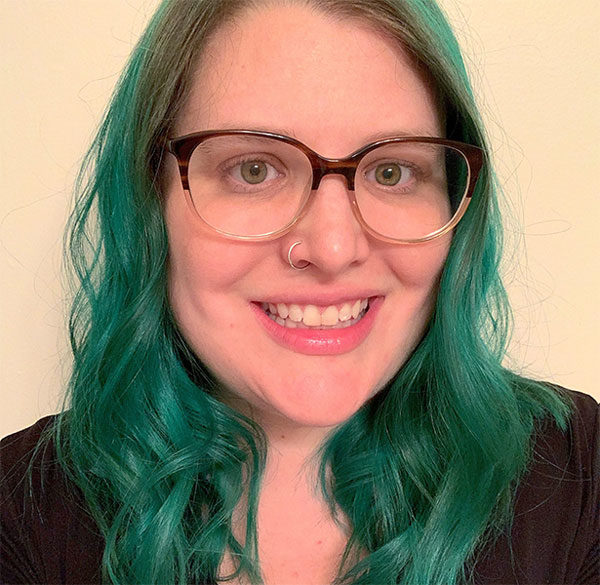 Writer and editor for online media for 8 years
Financial journalist for almost 5 years
Debt-free since 2018
Bio and experience
Jamie Young is a Credible authority on personal finance, covering everything from student loans to personal loans, general finance, and more. Previously she was Deputy Editor and writer for Student Loan Hero and LendingTree.
Jamie is passionate about finance, technology, and the Oxford comma. She enjoys helping people understand complicated financial topics so that they can become confident and take control of their finances.
Her work has appeared on some of the best-known media outlets including Time, CBS News, Huffington Post, Business Insider, AOL, MSN, and more.
Education
Jamie studied Mass Communications at Middle Tennessee State University, with a focus in Journalism and Media Studies. She specialized in writing, editing, and reporting for digital media.
---
Staff Writer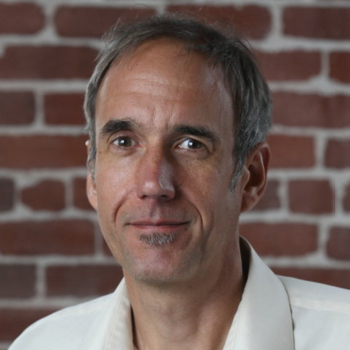 Journalist with 20 years of experience
Focus on technology and financial services
Not a fan of parent PLUS loans
Bio and experience
As a writer, editor and student loan authority for Credible, Matt Carter brings his experience as a journalist to bear tracking financial industry trends of importance to consumers. At Credible, Matt produces news and analysis pieces intended to help consumers stay abreast of trends and make smart decisions about borrowing and managing their existing debt.
Analysis pieces that Matt has contributed to have been featured by national publications including CNBC, CNN Money, Consumer Reports, Money, USA Today, U.S. News & World Report, The New York Times, The Wall Street Journal, The Washington Post, and Yahoo Finance.
Before coming to Credible, Matt covered mortgages, title insurance and real estate services for Inman.com, a national real estate news service. A four-part series he wrote on the collapse of subprime mortgage lending won a first-place award from the National Association of Real Estate Editors (NAREE). In 2014, when Matt was managing editor, NAREE named Inman.com the best website for real estate news.
Education
Matt studied journalism at San Francisco State University, contributing to the student newspaper and interning at the Oakland Tribune.
---
Contributors
Contributing Writer

Financial writer with over 7 years of experience
Bachelor's and master's degrees in Communications
Paid off student loans years ahead of schedule
Bio and experience
Kat Tretina is an authority on student loans. After dealing with student loans and medical debt herself, Kat Tretina is focused on helping people conquer their debt and boost their incomes. A former writer for Student Loan Hero, she's obsessed with finding creative ways to earn extra money — her favorite is a guy who made $600 per month selling crickets online.
She also writes about investing, saving, and finding ways to pay for college without student loans. Her work has been featured in The Huffington Post, Entrepreneur, MarketWatch, and more.
Education
Kat received her master's degree in Communications from West Chester University.
---
Contributing Writer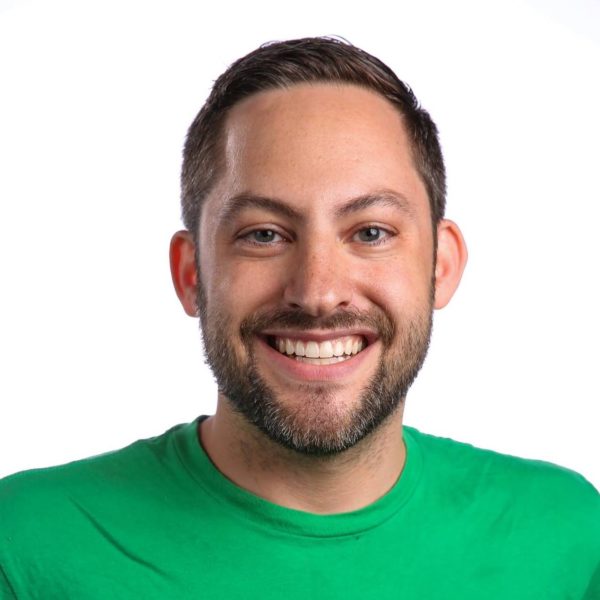 Finance writer with more than a decade of experience
Serial entrepreneur and founder of Personal Profitability blog
Covers personal finance, mortgage, and business topics
Bio and experience
Eric Rosenberg is a finance, travel, and technology writer in Ventura, California. He is a former bank manager and corporate finance and accounting professional who left his day job in 2016 to take his online side hustle full-time. He has in-depth experience writing about banking, credit cards, investing, business, and other financial topics.
When away from the keyboard, Eric he enjoys exploring the world and spending time with his wife and little girls. You can connect with him at Personal Profitability or EricRosenberg.com. His work has been featured at Business Insider, Investopedia, The Balance, The Huffington Post, MSN Money, Yahoo Finance, Mint.com, and many other fine outlets.
Education
Finance degrees from University of Colorado (undergrad) and University of Denver (MBA)
---
Contributing Writer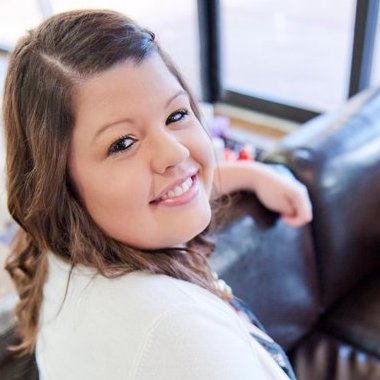 Journalist focused on mortgage, real estate, and personal finance
Bachelor's degree in communication
Published in Forbes, Fox Business, The Motley Fool, The Balance, and more
Bio and experience
Aly J. Yale has been a freelance writer and journalist for going on a decade, focusing largely on real estate, mortgage, and financial topics. Her work has been published in major publications such as Forbes, The Motley Fool, Bankrate, and Fox Business. Before going freelance, she worked in at The Dallas Morning News as a reporter, section editor, and designer. She held positions at NBC, PBS, and Radio Disney.
Aly's an avid Harry Potter fan (and self-proclaimed Ravenclaw) and spends most of her free time doing puzzles, playing board games, or wrangling her toddler twins.
Education
Aly received her bachelor's degree from the Schieffer School of Communication at TCU in Fort Worth, Texas. She double-majored in radio-TV-film and news-editorial journalism.
---
Contributing Writer

Covering personal finance for nearly a decade
Bylines in Wirecutter, Quartz, Bankrate, Credit Karma, Huffington Post, and more
Past president of the Florida chapter of the Society of Professional Journalists
Bio and experience
Dori Zinn has been a resident expert in personal finance for nearly a decade. Her writing has appeared in Wirecutter, Quartz, Bankrate, Credit Karma, Huffington Post, and more. She previously worked as a staff writer at Student Loan Hero.
Zinn is the past president of the Florida chapter of the Society of Professional Journalists and won the national organization's "Chapter of the Year" award two years in a row while she was head of the chapter. She graduated with a bachelor's degree from Florida Atlantic University and currently lives in South Florida.
Education
Dori received a Bachelor's degree in Multimedia Studies from Florida Atlantic University.
---
For media inquiries, please feel free to contact us directly at press@credible.com, or reach out to one of our team members directly for any news-related inquiries.
Address: 22 4th Street 8th Floor San Francisco, CA 94103
Phone #: 866-540-6005