Our goal is to give you the tools and confidence you need to improve your finances. Although we receive compensation from our partner lenders, whom we will always identify, all opinions are our own. Credible Operations, Inc. NMLS # 1681276, is referred to here as "Credible."
Paying off student loans early can be a smart decision that gives you more freedom and flexibility. You can always pay off your federal or private student loans ahead of schedule by paying more than the minimum each month.
Here are some situations when paying off your student loans early makes sense, and when it doesn't:
Should I pay off student loans early?
Paying off your student loans early means you'll pay less interest over the life of the loan.
But if you're putting more money toward paying down your student loans, you'll have less money available for other financial goals and obligations. That's why it's crucial to think about what your financial goals are and how much money you'll need to save to reach them. Then, look into whether you can pay off your student loans early at the same time.
If you're wondering how long it'll take to pay off your student loans, enter your current loan information into the calculator below to find out. Use the slider to see how increasing your payments can change the payoff date.
Enter loan information
?

Enter the remaining balance of your loans
$
?

Enter the average annual interest rate of your loans
%
?

Enter the amount of time left to repay your loan
years
Total Payment $
Total Interest $
Monthly Payment $
If you increase your payments by $ monthly on your $ loan at %, you will pay $ a month and pay off your loan by Jan 2021.
---
Does refinancing make sense for you?
Compare offers from top refinancing lenders to determine your actual savings.
Checking rates won't affect your credit score.
1. If you have an emergency fund
Yes, paying off your student loans early is a good idea.
Before considering making extra payments toward your loans, it's a good idea to have an emergency fund. An emergency fund is money set aside in a bank account to cover sudden crises, such as an unexpected car repair, job loss, or illness.
Having an emergency fund ensures you won't have to turn to credit cards when faced with a problem. But if you don't have an emergency fund yet, you should consider holding off on making extra payments on your loans and put that cash toward your savings first.
Tip: You typically want to have three to six months' worth of expenses in your emergency fund.
Learn More: How to Pay off Student Loans in 5 Years
2. If you have lots of credit card debt
No, paying off your student loans early is not a good idea.
If you have credit card debt, paying off your balance should be the priority before turning to your student loans. While student loans can have high interest rates, credit card interest rates can be staggering. The average credit card interest rate was 16.44% as of the fourth quarter of 2021, according to Federal Reserve data.
With such high rates, you'll probably save more money by paying off your credit card debt first than if you focused on your student loans. Take a look at how much you'd pay in interest on your credit card debt and student loans over the course of five years:
Rates (APR)
Interest paid
Credit cards
16.44%
$4,731
PLUS Loans
6.28%
$1,678
Graduate student loans
5.28%
$1,400
Undergraduate student loans
3.73%
$977
Interest paid is based on $10,000 total for all loan types paid over a five-year term. Federal student loan rates are accurate for the 2021-22 academic school year.
Keep in mind that your credit card interest rate and loan APR are specific to you. So, do your own calculation to see what makes the most sense for your situation.
Find Out: How to Pay Off Credit Card Debt Fast
3. If your student loans have high interest rates
Yes, paying off your student loans early is a good idea.
If you have high student loan interest rates — federal student loans can have rates as high as 8.5%, while private loans can be even higher — a good deal of your monthly loan payment goes toward interest rather than principal, increasing how much you'll pay over time. Paying off your private or federal loans early can help you save thousands of dollars over the life of your loan since you'll be paying less interest.
If you do have high-interest debt, you can make your money work harder for you by refinancing your student loans. With a stable income and good credit score, you could qualify for a low interest rate, helping you save more and become debt-free faster. Plus, there's no limit to how many times you can refinance and you won't pay any fees either.
Loading widget - embedded-prequal
See Also: How to Lower Your Student Loan Interest Rate
4. If you don't contribute to your retirement and get the max employer match
No, paying off your student loans early is not a good idea.
When you have student loans, future goals like retirement may not seem that important. But it's important to invest now, while you're young. This gives your money time to grow so you can have a comfortable retirement.
Not all employers offer 401(k) matching, but many offer a match up to a certain amount or percentage. So at the minimum, it's a good idea to contribute enough to employer-offered retirement plans to qualify for the full match before making extra payments on your debt.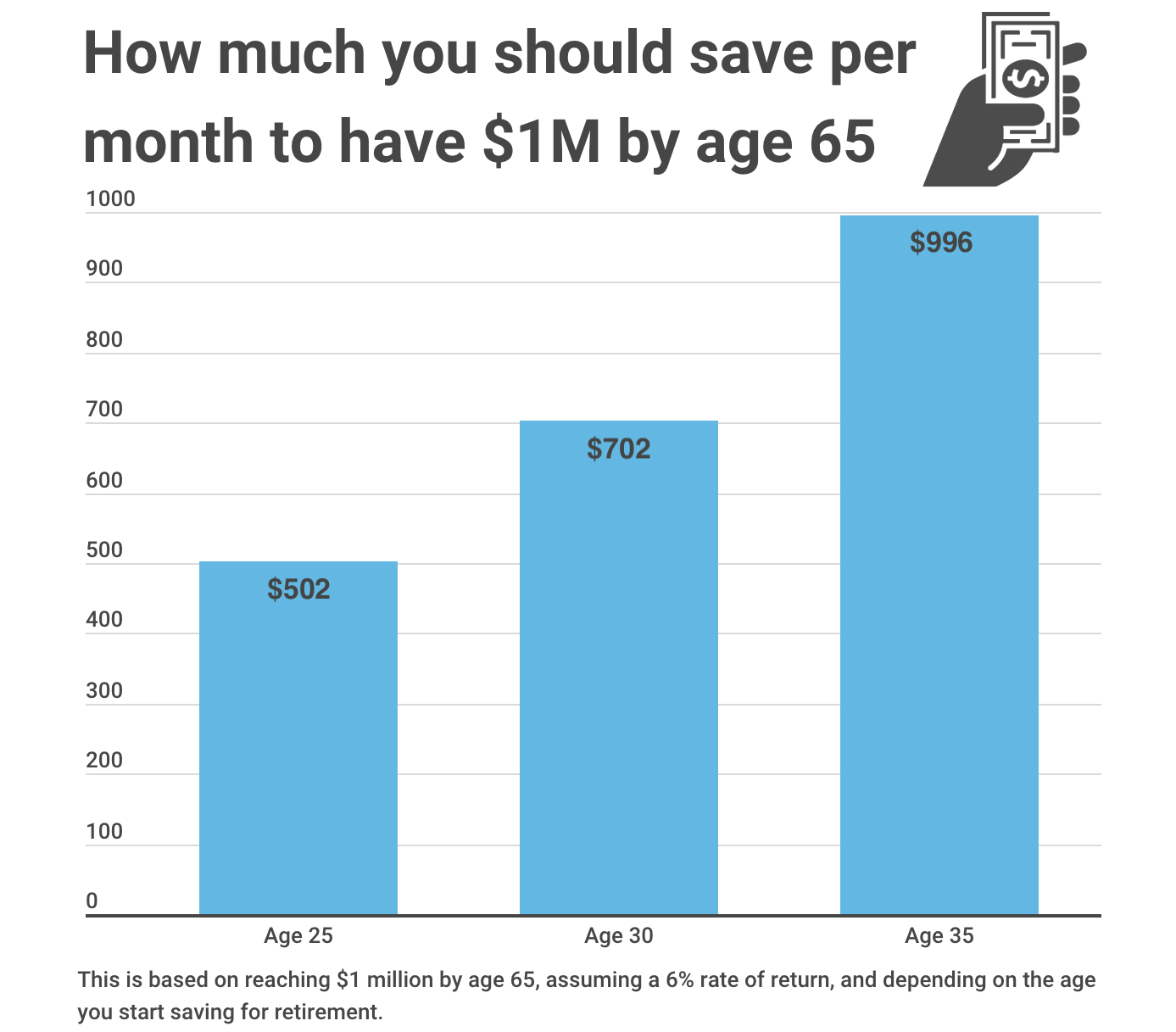 5. If you're already contributing to other life goals
Yes, paying off your student loans early is a good idea.
When your finances are in good shape, deciding what's best to do with extra money can be difficult. If you have student loan debt, you might think about paying it down aggressively. Just make sure you're contributing to your long-term goals as well, or else paying student loans off early could set you too far back.
Here are some long-term goals you should consider contributing to first:
Saving for a house
Investing
Paying off higher-interest debt
Learn More: 10 Mistakes to Avoid as a First-Time Homebuyer
Pros and cons of paying off student loans early
Paying off your student loans early has benefits and drawbacks.
Pros of paying off student loans early
You can improve your debt-to-income ratio, or DTI, which is what lenders look at when considering you for loans like mortgages.
Being free from student loan debt can help you divert your previous monthly payments toward other financial goals.
It can be less stressful not having to manage debt, even if it may make more sense from an interest perspective to invest the money instead.
Cons of paying off student loans early
You could lose out on loan forgiveness by paying off your federal student loans early.
Large loan payments could mean a tighter budget.
You may not be able to reach your other financial goals as quickly.
How to pay off student loans quickly
If your student loans weigh you down, cause you anxiety, or make you feel like you can't pursue other goals while you have them, it might be worth tackling them early.
While it seems like it can be impossible, you can pay off your student loans faster. Here are some strategies you can use:
Make more than the minimum payment. Paying more than the minimum payment each month — even if it's an extra $50 or $100 — can help you chip away at your debt faster.
Pay bi-weekly. Making a payment every other week instead of monthly equates to one full extra payment each year.
Pick up extra work. Taking on a part-time job or side hustle can help you pay down your student debt faster if you apply all your extra money toward your loan balances.
Use windfalls or extra cash. If you receive an unexpected source of income, like an inheritance or cash, you can apply it toward your student loans to reduce the amount you owe.
Refinance. If you're able to qualify for a lower interest rate, refinancing your student loans can help lower your monthly payment or speed up your payoff timeline by shortening your repayment term. Just be careful before refinancing federal loans into a private loan: If you do this you'll lose access to federal benefits, like income-driven repayment plans and loan forgiveness.
Getting rid of your student loan debt can give you a sense of freedom and independence you wouldn't otherwise have if you let the debt linger. It can also motivate you to work toward paying down your other debt.
Learn More: Using the Debt Snowball Method to Pay Off Debt
Save more by refinancing your student loans
If you're financially ready to start paying off your student loans early, refinancing your loans can be a smart way to save money and pay off your student loans faster.
Credible's done the heavy lifting for you! Instead of spending hours or even days applying with multiple lenders individually, we've partnered with some of the top refinancing lenders so you don't have to. Just fill out one, simple form and you can get prequalified rates from multiple lenders — all without affecting your credit score.
Lender
Fixed rates from (APR)
Variable rates from (APR)
4.4%+
4.32%+
5.39%+1
5.09%+1
4.99%+2
4.44%+2
7.41%+5
7.05%+5
4.83%+3
3.99%+3
5.61%+4
5.12%+4
4.49%+
4.38%+
5.1%+
N/A
5.49%+
N/A
5.29%+
N/A
Compare personalized rates from multiple lenders without affecting your credit score. 100% free!



Compare Now




All APRs reflect autopay and loyalty discounts where available | 1Citizens Disclosures | 2College Ave Disclosures | 5EDvestinU Disclosures | 3 ELFI Disclosures | 4INvestEd Disclosures | 7ISL Education Lending Disclosures
Kat Tretina contributed to the reporting of this article.
More Resources: