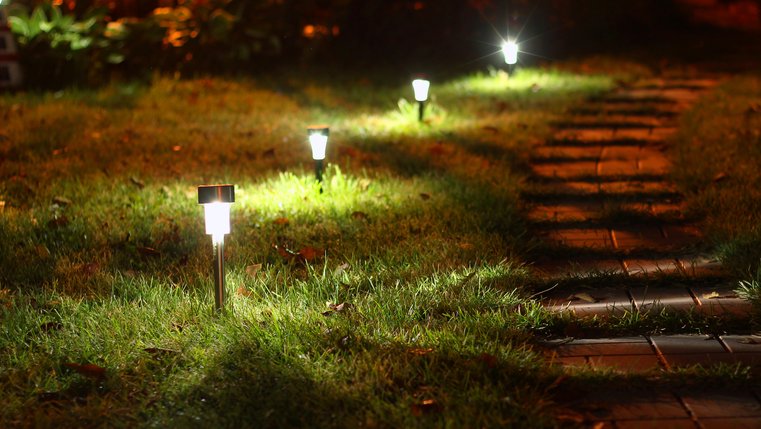 Student loan debt isn't stopping millennials from renting apartments in pricey cities or buying homes.
When it comes to student loan debt, there's more evidence that it's not how much you owe, but what you got for the money you spent, that matters.
Someone who took out less than $5,000 in student loans but did not get a degree will often be struggling more than someone coming out of grad school with $40,000 debt and strong earnings prospects. When you look at who's most likely to default on their student loans, it's borrowers who have small loan balances but didn't get their degree or marketable job skills.
Federal student loan defaults by loan size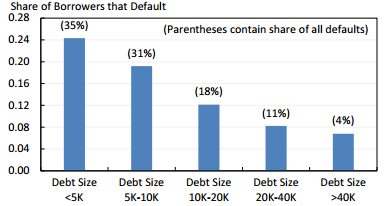 Three-year outcomes for borrowers entering repayment in 2011. Source: Department of Education, via White House report, "Investing in Higher Education: Benefits, Challenges, and the State of Student Debt."
Renting an apartment with student loan debt
A new study by real estate data giant CoreLogic finds a correlation between the student loan debt load carried by millennial renters and their credit scores. Although it might come as a surprise to some, CoreLogic found that among millennials age 20 to 34, greater levels of student loan debt were associated with higher FICO scores. Borrowers with higher FICO scores will typically score the biggest rate reductions when refinancing their student loans (more on that below).
FICO scores of millennial renters by student loan debt level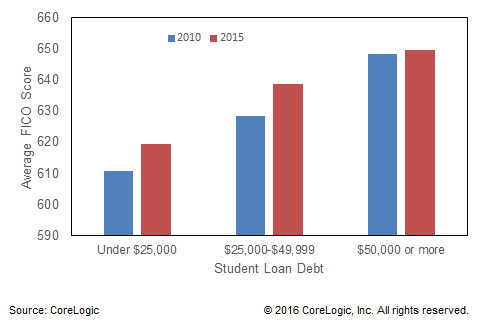 Millennials with no education debt scored worse than rental applicants with student loan debt on another measurement, CoreLogic's ScorePLUS.  When you think about it, it makes sense that rental applicants with student loan debt would do better on the ScorePLUS, which predicts the likelihood that someone will fail to pay their rent, CoreLogic's Jianjun Xie notes.
"Applicants with student loan debt generally held college degrees so it is no surprise that these applicants had higher scores, on average, than those who did not have a college degree," Xie says.
CoreLogic's ScorePLUS chart does show that rental applicants with student loan debt saw their scores dip during the recession — to the point that, in 2013, they converged with those without student debt. But since then, the historical "spread" between the groups has mostly been restored.
ScorePLUS of renters with and without student loan debt, 2009-2015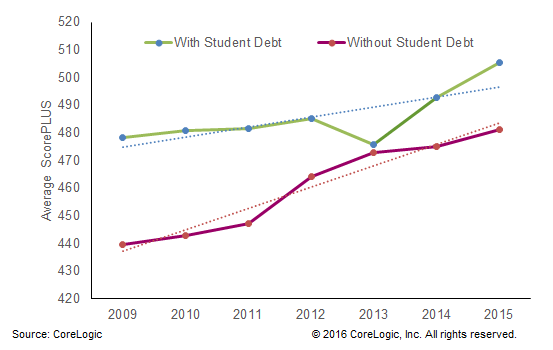 When Credible recently looked at cities that are attracting out-of-state college graduates, we found that a lack of affordability didn't seem to be hurting the attractiveness of job centers like San Francisco, Seattle, Dallas, and Washington D.C.
According to a recent survey by Parents magazine and the National Endowment for Financial Education (NEFE), millennial parents spend 40 percent of their monthly income on housing, and one in five pay 50 percent to 59 percent.
"It looks like the 30 percent housing rule in today's marketplace often is meaningless," said NEFE president and CEO Ted Beck in a Wall Street Journal guest piece. Millennials are headed to destination cities where "the job markets are hot and rents are skyrocketing. In lower cost-of-living cities it's likely you can stay in the 30-35 percent range. Yet many find these are not where the jobs are. So you have to ask yourself, are you willing to pay more for housing in order to have access to better and more lucrative jobs?"
Buying a home with student loan debt
CoreLogic's study suggests that even if some millennials have to stretch to afford the high cost of living in cities that are job centers, those who have college degrees are probably going to make their rent. But what happens when millennial renters with student loan debt want to put down stakes and become homeowners?
There's a lot of talk about student loan debt making it harder for millennials to qualify for a mortgage — the National Association of Realtors is among those voicing concerns about this issue.
But the Brookings Institution's Susan Dynarski crunched the numbers and concluded that the homeownership gap is not so much between those who do or don't have student loan debt, but between those with and without a college education. Analyses by Fannie Mae and Zillow have also concluded that having a college degree makes it more likely you'll become a homeowner.
But Fannie Mae also found that taking on student debt without earning a bachelor's degree makes you 32 percent less likely to become a homeowner than someone with only a high school diploma and no student loan debt. For the 40 percent of 25- to 44-year-olds with student loan debt who didn't get their bachelor's degree, the road to homeownership is more likely to be a rocky one.
If getting your degree can be a crucial step on the path to homeownership, the bottom line is that more and more student loan borrowers are making the leap.
Black Knight Financial Services has documented a 40 percent increase in the number of mortgage holders carrying student loan debt over the past 10 years, from 5.4 million in 2006 to 7.7 million today. Black Knight estimates that 23 percent of homebuyers who were approved for purchase mortgages in 2014 had student loan debt. With about 6 million homes changing hands in the U.S. each year — and two-thirds of those sales financed by mortgages — something like 1 million homebuyers with student loan debt are approved for a mortgage every year.
Taming your student loan DTI
If student loan debt isn't stopping people with degrees that are valued by employers from renting apartments in pricey cities or buying homes, that doesn't mean those borrowers aren't feeling the weight of meeting all of their obligations.
When Credible looked at the impact that student loan debt can have on debt-to-income ratios, or DTI, it was clear that student loans can make it harder to chase dreams like becoming a homeowner or starting your own business.
One way to tame your DTI is to lower your monthly student loan payment by stretching out your repayment term in one of the government's income-driven or extended repayment plans. But absent an interest rate reduction, stretching out your payments over a longer period of time can greatly increase your total repayment costs, if you don't end up qualifying for loan forgiveness.
Another way to lower your monthly payments is to refinance your student loans at a lower interest rate with a private lender. Although borrowers who refinance federal student loans lose benefits like access to income-driven repayment and loan forgiveness, many borrowers conclude the savings are worth the tradeoffs.
Borrowers who have used the Credible marketplace to refinance into a loan with a longer repayment term have obtained rate reductions averaging 1.36 percentage points, and reduced their student loan payments by $218 a month.
A borrower who can qualify for a $300,000 30-year fixed-rate mortgage at 3.3 percent interest rate would have monthly payments of $1,314 a month. By trimming $218 off their monthly student loan payment, the same borrower could take out a $350,000 mortgage with monthly payments of $1,532.
CoreLogic's data suggests that borrowers with high student loan balances have the most to gain from refinancing — not only because they have the most principal to pay down, but because lenders will offer lower rates to borrowers with higher credit scores.
Credible is a multi-lender marketplace that allows borrowers to get personalized rates and compare loans from vetted lenders, without affecting their credit scores.
---